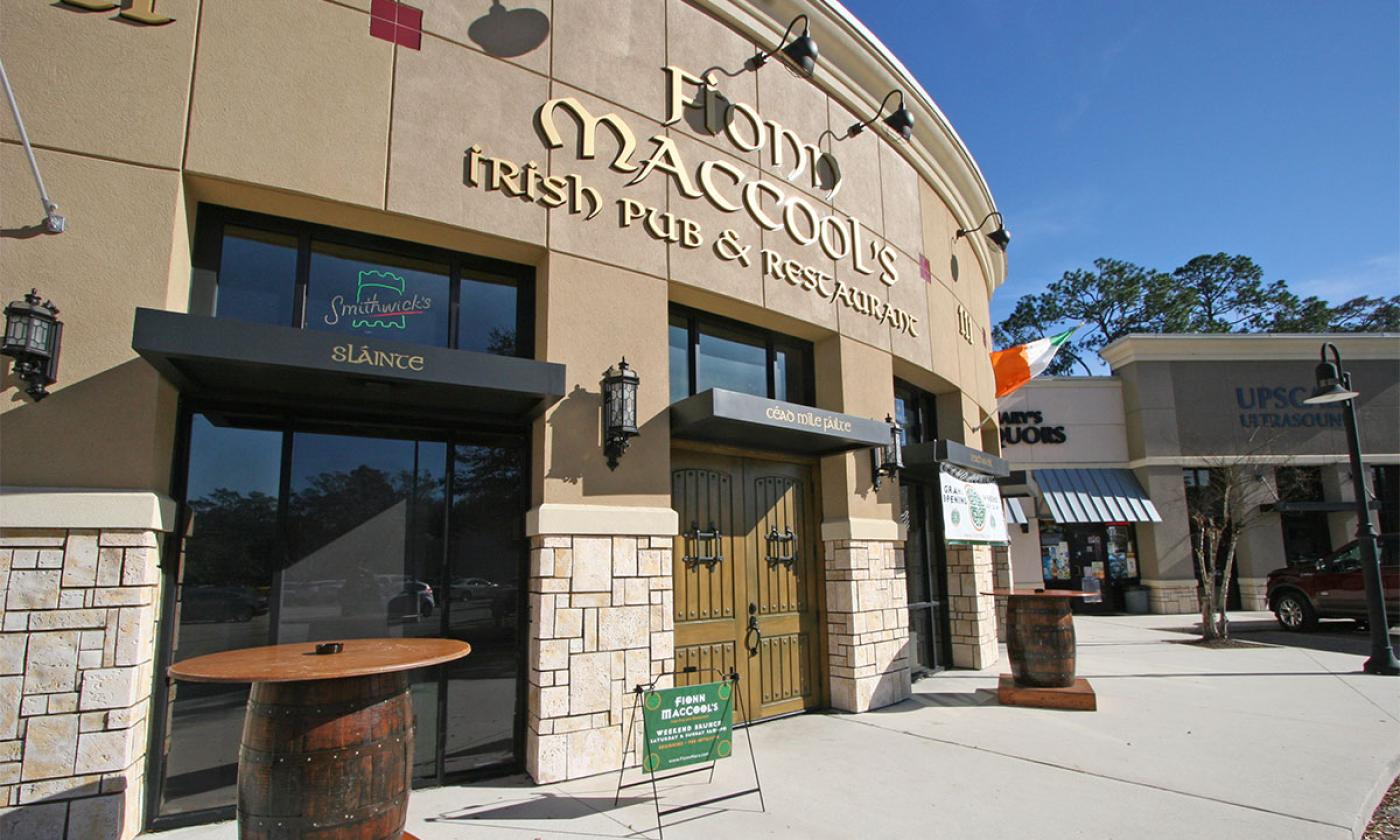 Mon - Thu:
12:00 pm - 10:00 pm
Fri - Sat:
12:00 pm - 11:00 pm
Fionn MacCool's boasts an authentic Irish pub atmosphere and serves made-from-scratch dishes. Their most classic items include fish and chips, bangers and mash, corned beef and cabbage, and shepherd's pie. If customers want to take a more traditional route, there are burgers, sandwiches, and wraps to select. Visitors can choose from 36 beers on tap with Guinness and Magner's Cider being the two popular Irish brews.
Along with a full lunch and dinner menu, there are always weekly specials happening: Margarita Mondays, Kids Eat Free on Tuesdays, Whiskey Wednesdays, Trivia Thursdays, and live music on Fridays and Saturdays. Happy Hour is also Monday to Friday from 3:00 to 6:00 p.m. The restaurant has an active live entertainment calendar, so regulars can stay up to date on events and deals.
Fionn MacCool, who the pub is named for, is known to be a great warrior according to Irish myth. While dining here, customers can get the true experience of what it's like in the Emerald Isle.
The pub opens daily at 12:00 p.m. and is located at 145 Hilden Road.
Mon - Thu:
12:00 pm - 10:00 pm
Fri - Sat:
12:00 pm - 11:00 pm