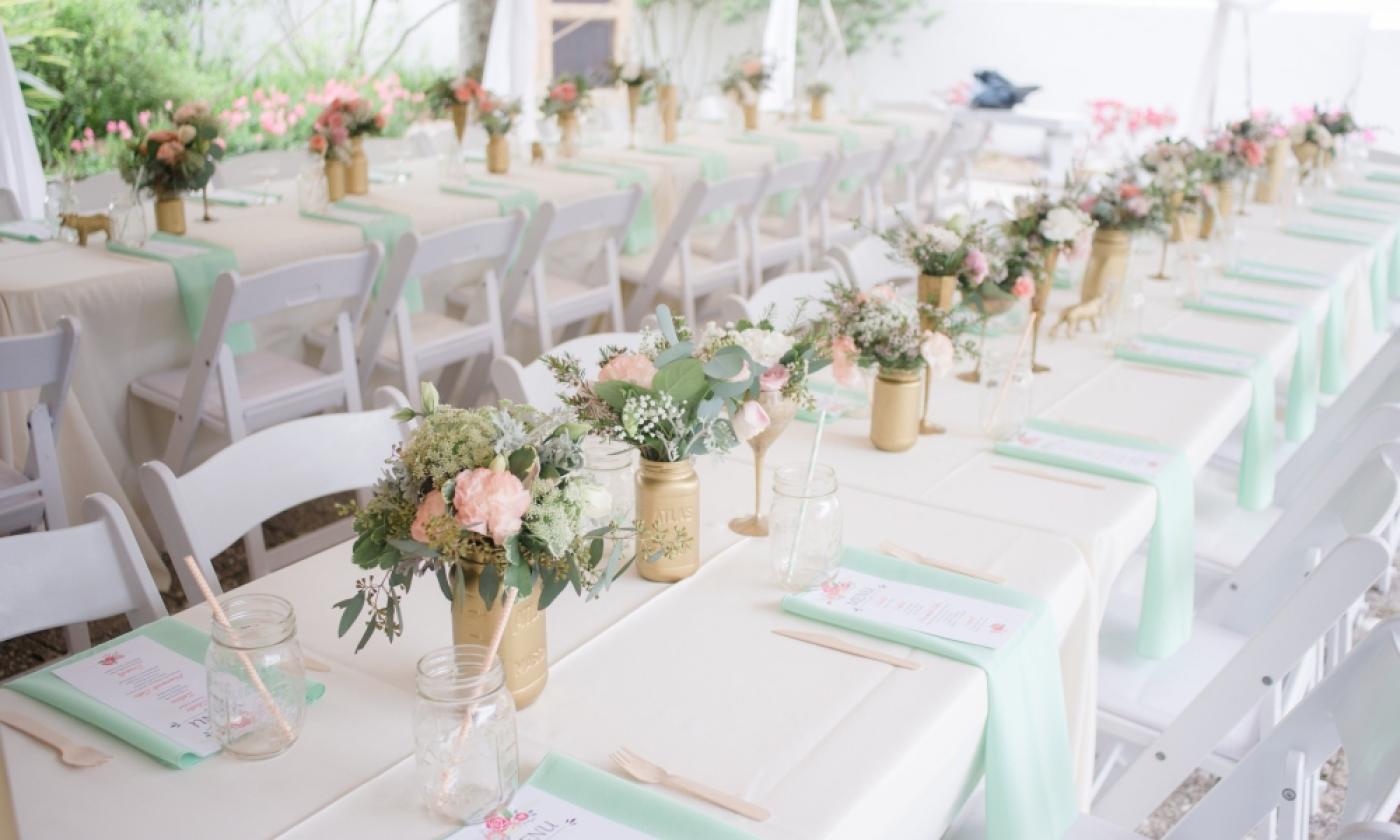 The Eventful Gals are a wedding planning team that will help coordinate all the details of your special day. Packages are available for weddings and even proposals.
Wedding Packages include the Wedding Day Management package, the Involved Bride package, and the Sit Back & Relax package. All are designed for different levels of involvement and thoroughness in wedding planning, with the names revealing much about what can be expected.
Proposal Packages will help plan how to pop the big question. The package includes on-call photographers who will help capture the moment your soon-to-be fiance is asked "Will you marry me?"
The wedding professionals as Eventful Gals work with different styles of photographers, caterers, and venues in order to put together the wedding suited specifically for you.