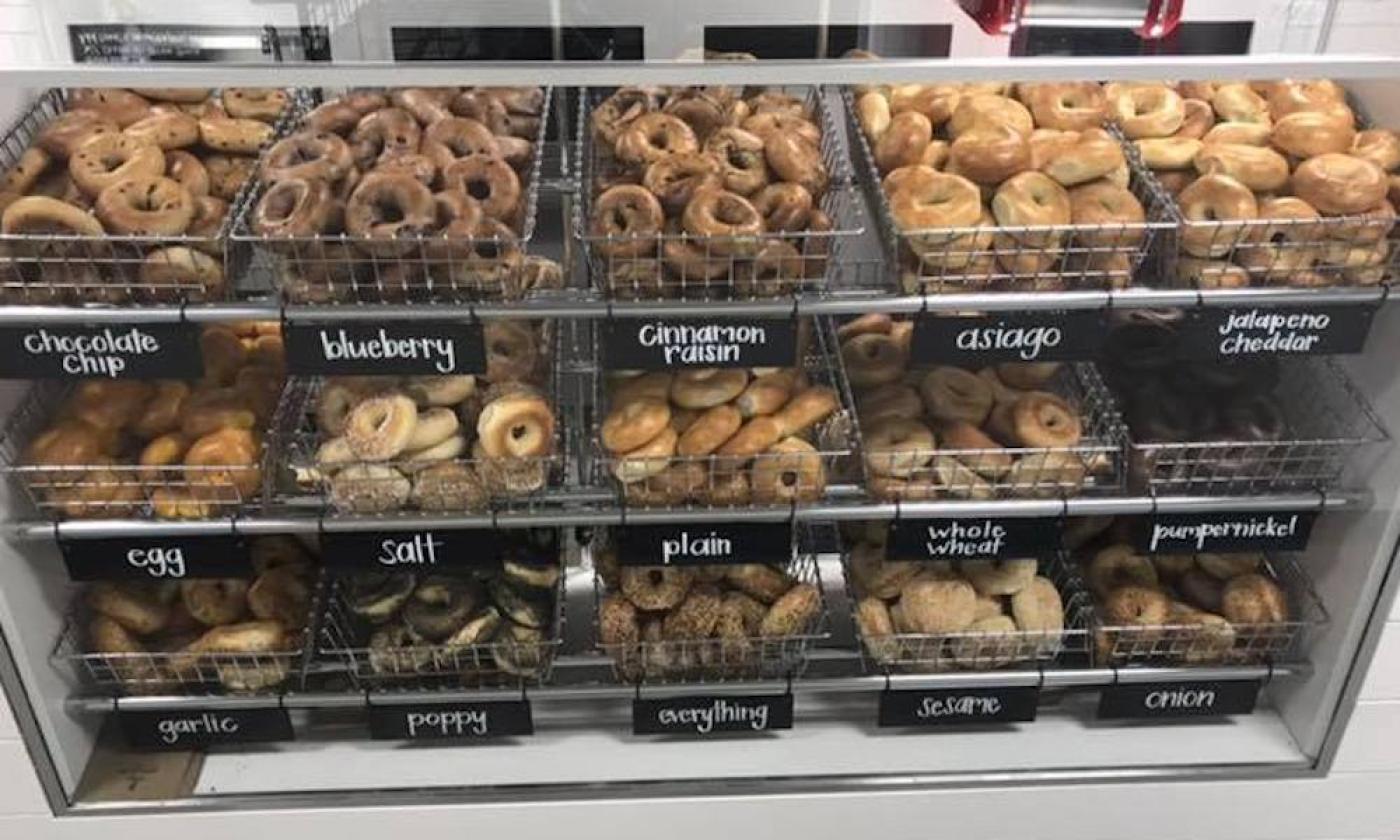 Tue - Sat:
7:00 am - 1:00 pm
Joint Bagels has a mission to partner with local companies in order to serve fresh, quality food, combined with excellent customer service, while connecting with the surrounding communities. Two local neighbors, Scott Keeperman an Patrick Beatty, and their families created Joint Bagels after numerous years of Scott bringing Patrick bagels. Through a collaborative effort, Joint Bagel Co. was created and now serves locals and visitors.
Guests can enjoy the drive through window when picking up bagels to go.
Joint Bagels is also available for catering special events.
Tue - Sat:
7:00 am - 1:00 pm