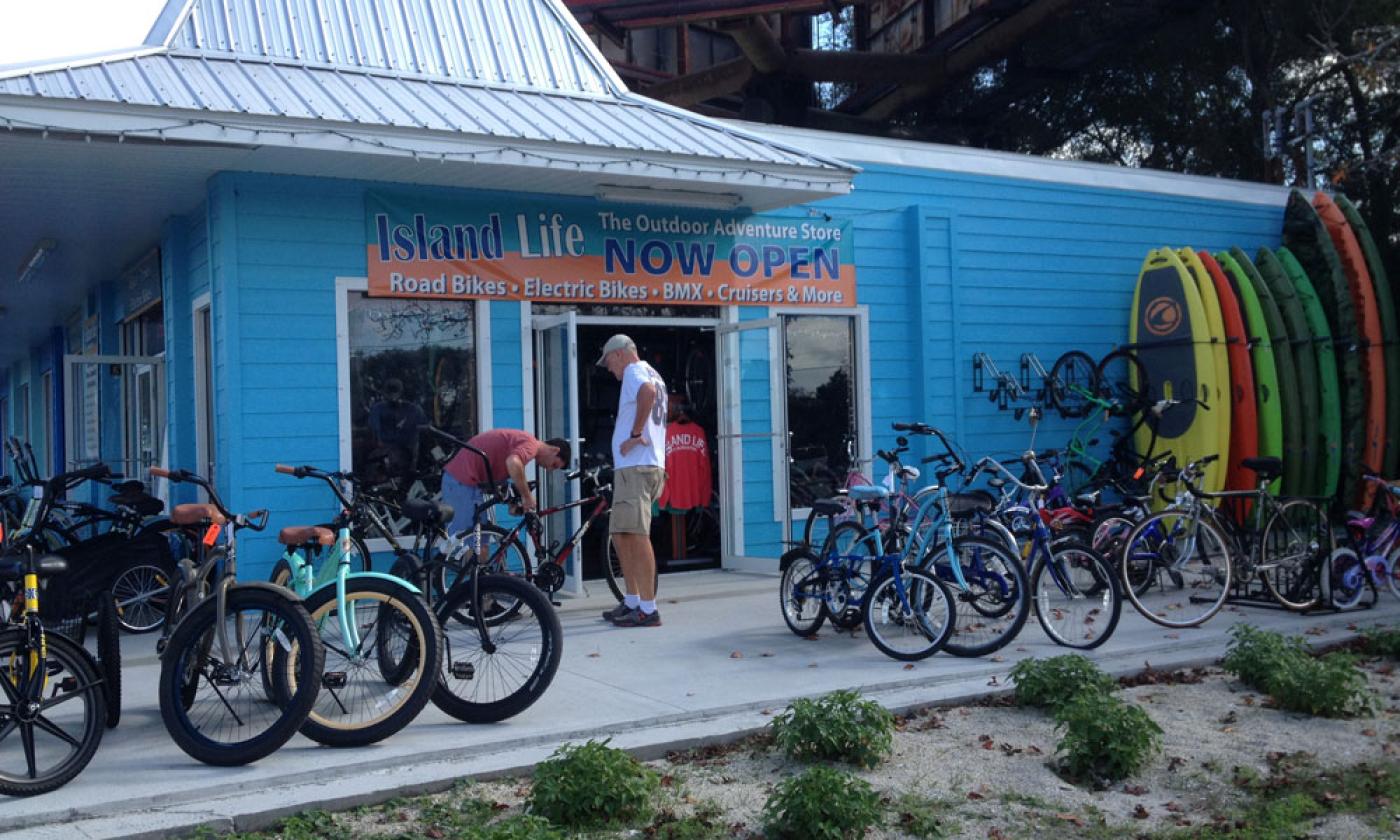 Currently closed.
Mon - Sat:
9:00 am - 5:30 pm
Island Life is a community outdoor adventure store, offering beach and sporting goods at great prices. The shop specializes in everything for the outdoors: bikes, kayaks, paddle boards,skate equipment, and beach accessories, as well as supplies and clothing for every kind of outdoor activity.
Because living on the northeast coast of Florida provides daily opportunities for outdoor activities all year round, Island Life is open seven days a week and offers a range of services, from test rides and rentals to repairs and consignment sales.
The shop will buy, sell, and trade sporting goods or beach items brought in by visitors and locals, including bicycles, surfboards, skateboards, body boards, skim boards, kayaks, canoes, fishing poles, and even mounted fish.
Island Life offers 3G bikes and Pedego Electric bikes, as well as a large variety of high-end mountain bikes and beach cruisers. The store features beach toys, such as kites, and other equipment, like chairs and umbrellas. The surfer will find a wide variety of boards, both new and vintage or used, while runners and hikers will find every kind of accessory they might need on the trail.
Currently closed.
Mon - Sat:
9:00 am - 5:30 pm