Madalyn's Jewelry & Fine Gifts
2510 US 1 South, St. Augustine, FL, 32086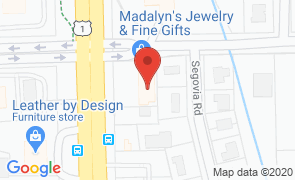 Hours
of Operation
Sun:
Closed

Mon - Fri:
9:00 am - 5:00 pm

Sat:
Closed

Madalyn's Jewelry and Fine Gifts offers beautiful jewelry for any occasion, custom creations and appraisal services. This shop is unique because Madalyn also has a custom design studio. Here you can have that special piece of jewelry designed to your specifications. They have been in business and designing for more than 25 years with no sign of slowing down so you can trust their work.

Madalyn has designed her jewelry shop like the ones in Europe, complete with not only a design studio but also a full bar for customers to enjoy while they explain the jewelry they want designed. This unique jewelry shop offers many different types of beautiful jewelry, including bridal and engagement jewelry. Madalyn is also happy to restore/repair any piece of jewelry you may have, as well as appraise it.

Madalyn's Jewelry and Fine Gifts is located off US 1 South in St. Augustine.
Restaurants
Near Madalyn's Jewelry & Fine Gifts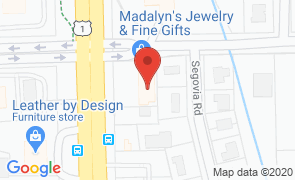 Madalyn's Jewelry & Fine Gifts
2510 US 1 South, St. Augustine, FL, 32086
(904) 797-9445
Hours
of Operation
Sun:
Closed

Mon - Fri:
9:00 am - 5:00 pm

Sat:
Closed