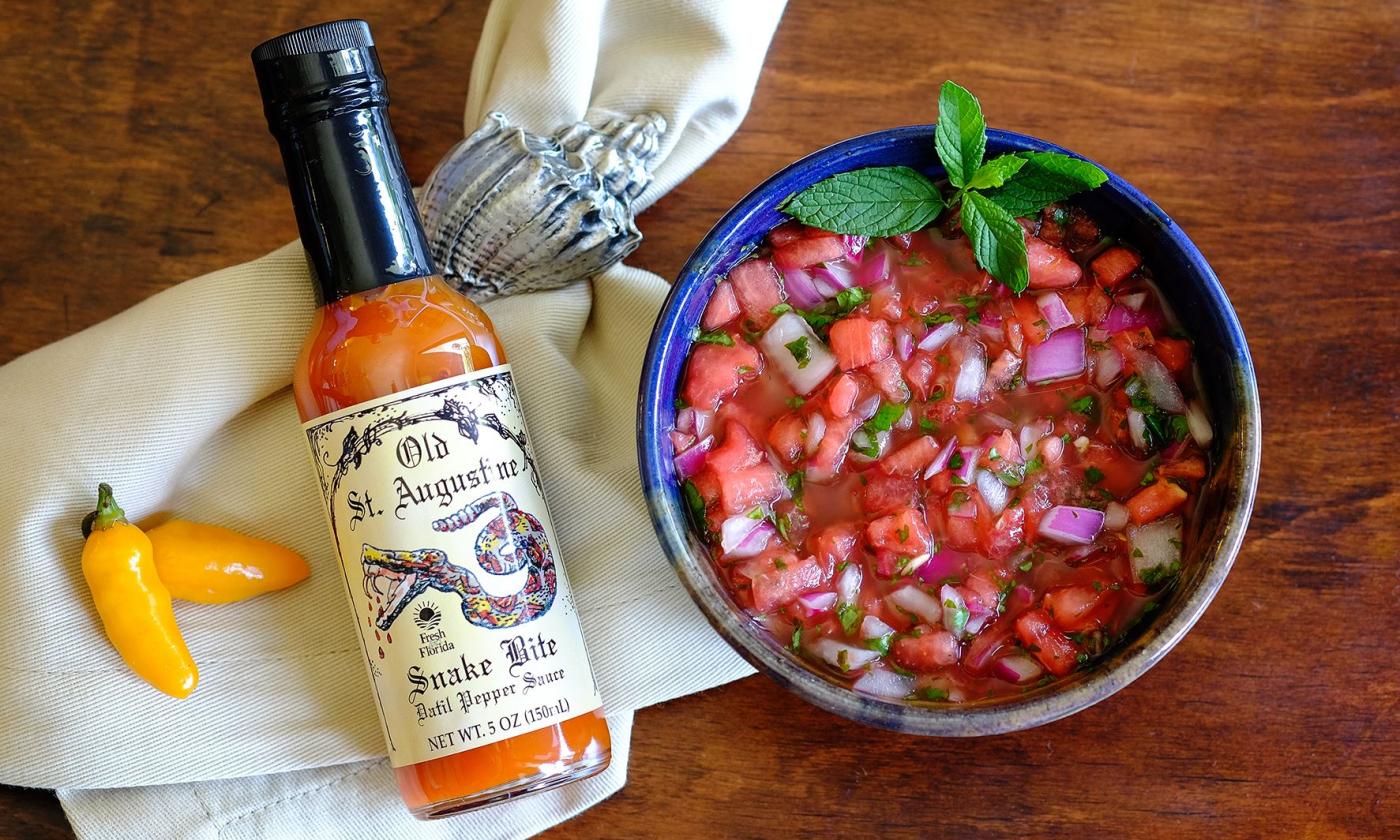 Old St. Augustine Gourmet
Award-winning datil spices, sauces, and marinades to bring home local St. Augustine flavor.
Old St. Augustine Gourmet creates sauces, spices, and marinades utilizing the local datil pepper. Their award-winning product line includes their Venom Datil Pepper Sauce, Fountain of Youth Marinade, Datil Zest Spice Blend, and Fancy Datil Pepper Sauce.
They also sell pure ground datils, under the name, "Nuthin' But Datil," which can be used to create your own spicy dishes. Datil recipes can be found on their website. Visitors can also get a gourmet gift basket for employers, family, or friends. The gift basket comes with an assortment of items for heat-lovers looking for something new to add to their spice cabinet.
Old St. Augustine Gourmet Products can be found in these local shops: San Sebastian WInery, Hot Stuff, Pecan Outlet, Gator Bob's Trading Post, Fountain of Youth, 
They do sell products for shipping; their phone number is (904) 325-3968