Hot Stuff
Just around the corner from Charlotte Street.
34 Treasury Street, St. Augustine, FL, 32084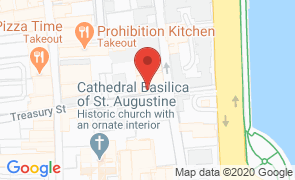 Hours
of Operation
Sun:
12:00 pm - 5:00 pm

Mon - Fri:
11:00 am - 6:00 pm

Sat:
11:00 am - 7:00 pm

Hot Stuff presents a large selection of small batch hot sauces from all over the world, and specializes in offering unique flavors made from different cooks from all over the U.S.  As a stand-alone, family-owned business for over 25 years, Hot Stuff is able to have a relationship with most of the creators of the hot sauces in their shop.

Of course, Hot Stuff has a number of sauces made with St. Augustine's favorite hot pepper, the datil pepper, and visitors are encouraged to try those sauces and many others. The staff at Hot Stuff will gladly explain every sampled hot sauce and make sure that guests who want to sample the hottest of the hot, sign a waiver before anointing their tongues. 

Hot Stuff offers hot sauces, barbeque sauces, rubs, dips, olive oils and vinegars, shrubs, coffee, and wines.

 
Restaurants
Near Hot Stuff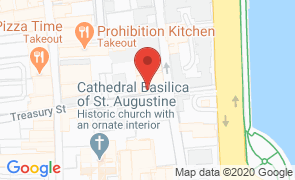 Hot Stuff
Just around the corner from Charlotte Street.
34 Treasury Street, St. Augustine, FL, 32084
(904) 824-4944
Hours
of Operation
Sun:
12:00 pm - 5:00 pm

Mon - Fri:
11:00 am - 6:00 pm

Sat:
11:00 am - 7:00 pm