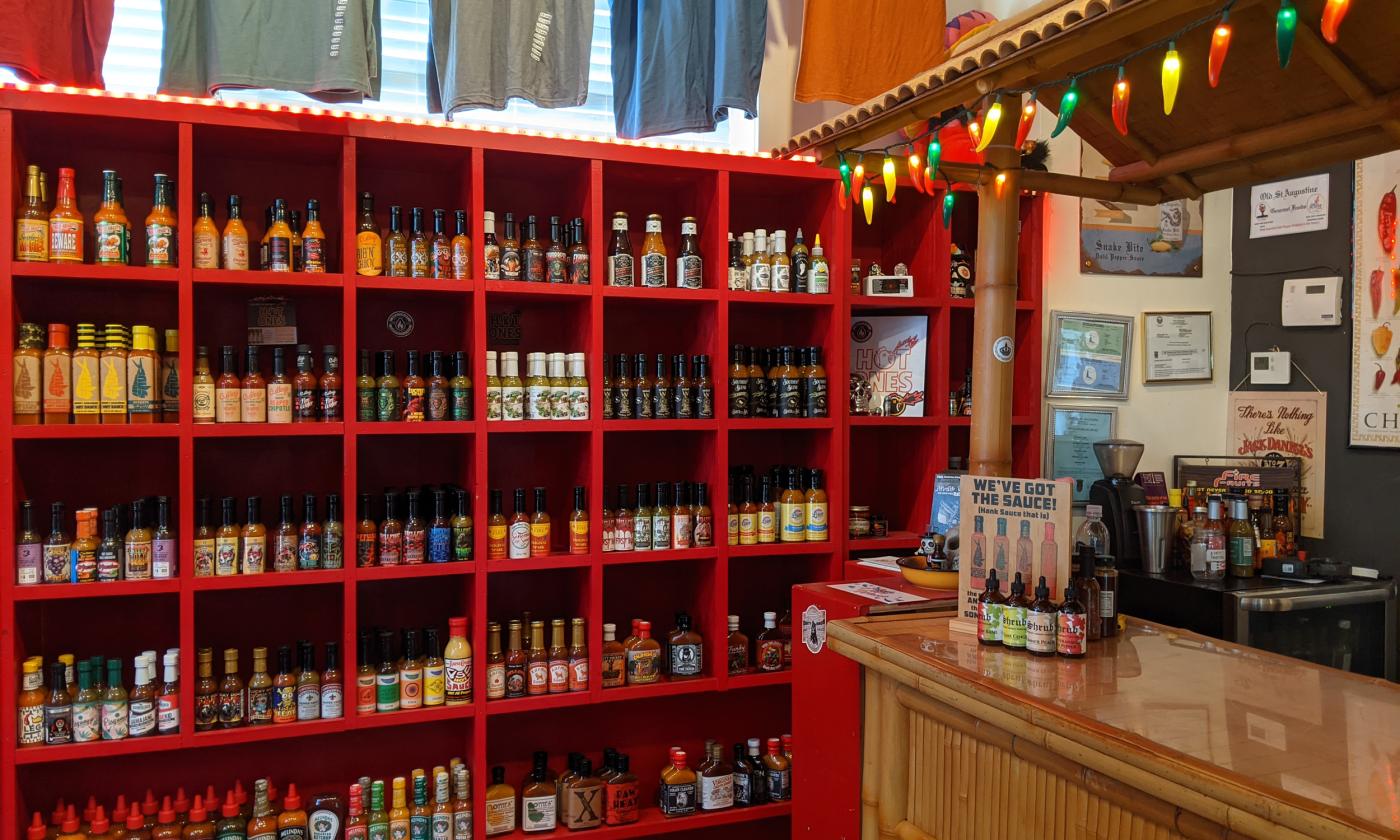 Currently closed.
Mon - Thu:
11:00 am - 6:00 pm
Fri - Sat:
11:00 am - 7:00 pm
Hot Stuff presents a large selection of small batch hot sauces from all over the world and specializes in offering unique flavors made from different cooks from all over the U.S. In business.  For over 25 years, Hot Stuff has developed relationships with many who create the hot sauces they sell, so they know each sauce and how best to use it.
Of course, Hot Stuff has a number of sauces made with St. Augustine's favorite hot pepper, the datil pepper, and visitors are encouraged to try those sauces and many others. Those who want to try before they buy, can stand at the tasting bar and sample the flavors. The staff at Hot Stuff will gladly explain every sampled hot sauce and make sure that guests who want to sample the hottest of the hot, sign a waiver before anointing their tongues.
Hot Stuff offers hot sauces, barbeque sauces, rubs, dips, olive oils and vinegars, shrubs, coffee, and wines.
They open at 11:00 a.m., seven days a week.
Currently closed.
Mon - Thu:
11:00 am - 6:00 pm
Fri - Sat:
11:00 am - 7:00 pm