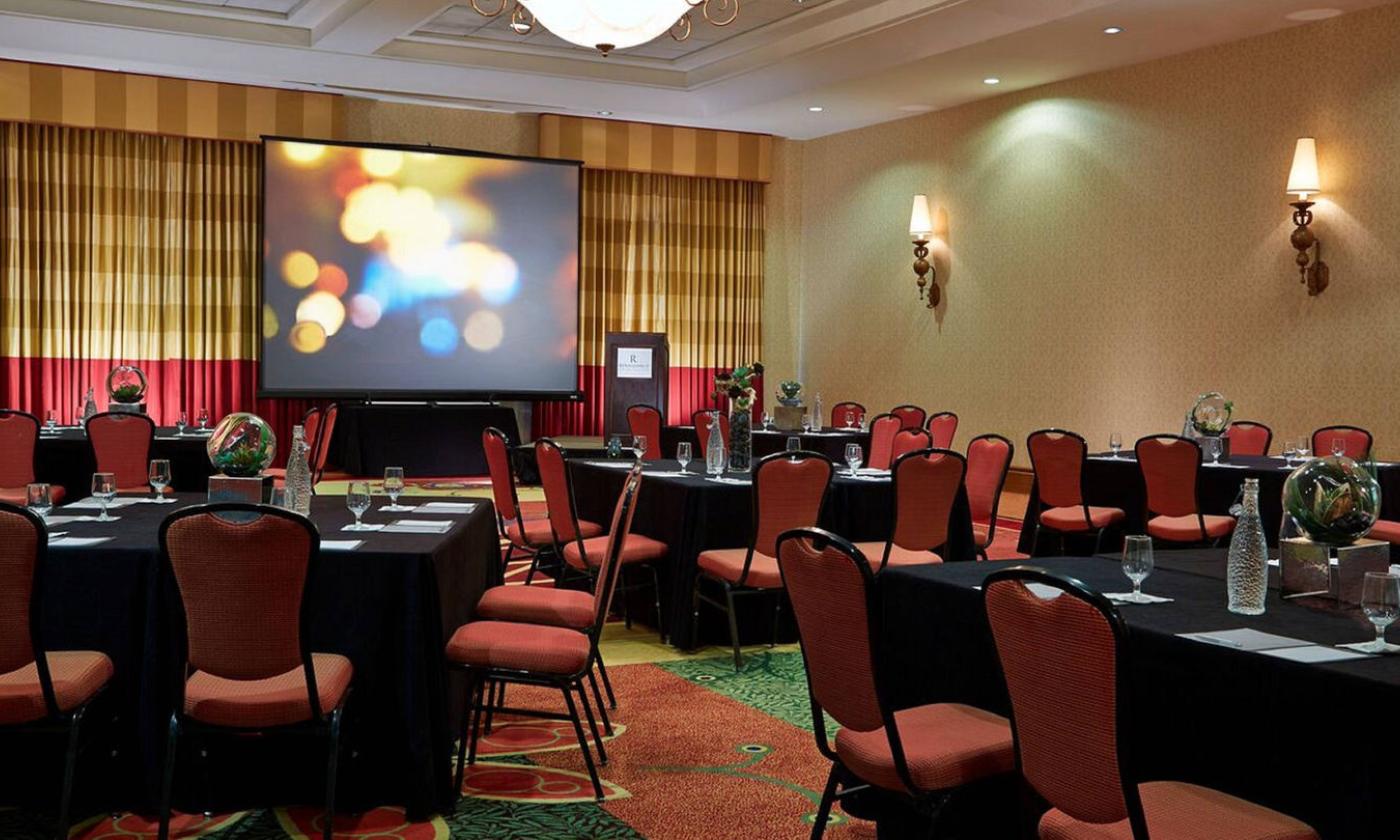 The Renaissance Resort at World Golf Village is the largest hotel and event venue between Orlando and Atlanta. The convention center allows visitors to experience a hotel with grand amenities, an extensive golf course, and proximity to the World Golf Village attractions along with their event. With their recent $10 million renovation, an elegant and fresh look has been achieved throughout the new Renaissance Resort at World Golf Village in St. Augustine, Florida.
The Renaissance Resort serves as a venue for a beautiful Florida wedding, with its spacious ballroom and romantic gazebos. The hotel can accommodate any special event coming up, and the St. Augustine Ballroom seats up to 3,000 attendees in theatre format. For business meetings or conferences the resort offers it's premier space of a total of 45,215 square feet with 17 event rooms and a max of 14 breakout rooms to fit any business event. Audio and visual equipment is available to those who request it. Also, this resort provides fine dining rooms, banquet and catering services. For weddings, their largest space is over 26,000 square feet and can seat up to 2,700 reception guests
The hotel serves as an ideal venue where guests can go straight from the event up to their room, or they can enjoy the other on-site amenities including swimming pool, bar, lounges, fitness center, golfing, and spa services.