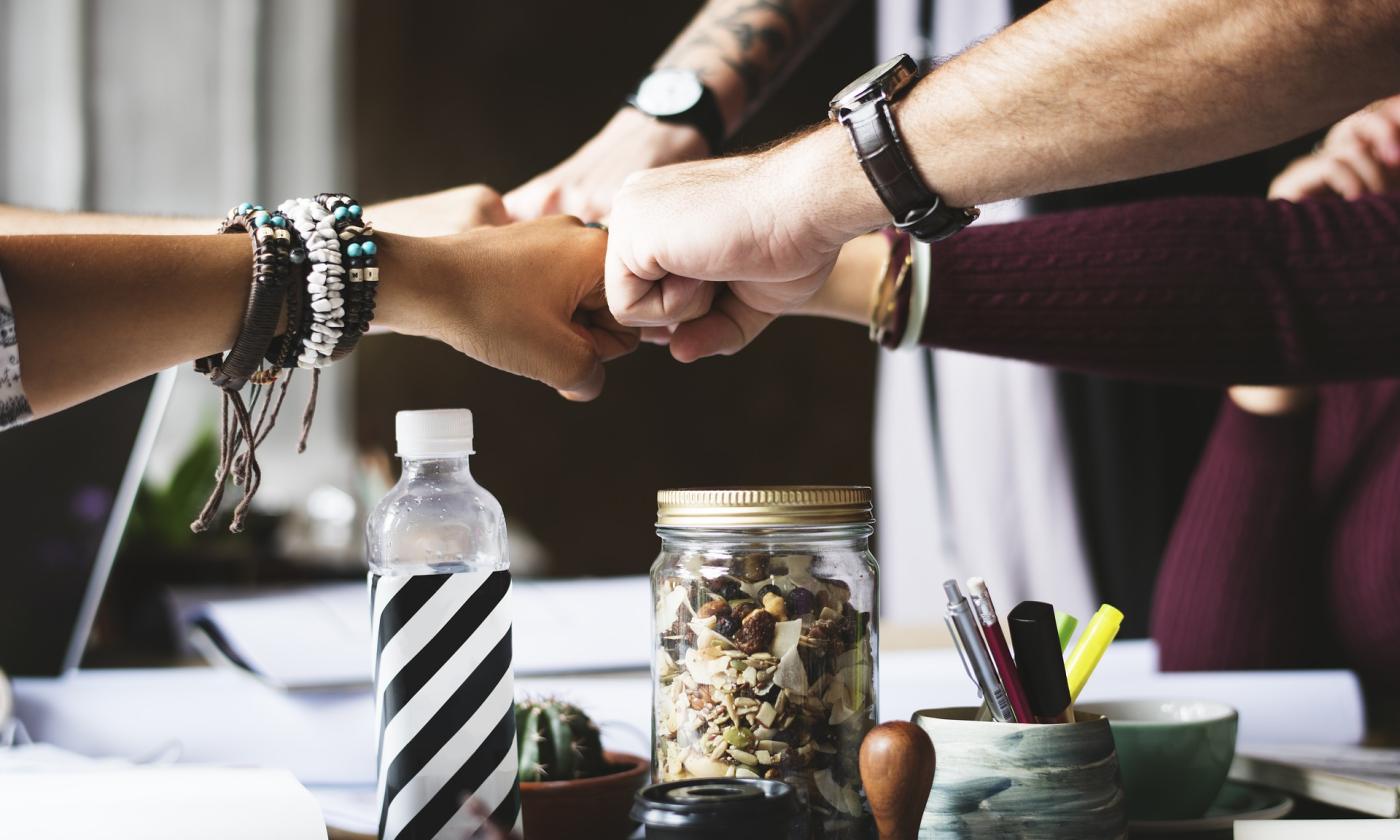 Let's Play: Fun Ways to Bond with Your Team
A perfect place, with perfect activities, for your corporate team building retreat.
When figuring out where to take your company on a corporate getaway, a work conference, or a team building day, there's a lot of important aspects to take into consideration. You need to know the different amenities available, whether hotels can accommodate your group, what kind of team building activities the area offers, whether there will be activities available for the different age groups and personalities of your employees - and of course "Where can I go where my employees won't get into trouble?" (That's an important one in our office.)
No destination exudes greater excitement, character, and class like St. Augustine, Florida.
St. Augustine is the nation's oldest city and is rich with history. It has a quaint and classic feel to its streets with plenty of modern amenities available for everyone in your company. Whether people like spirited nightlife, boutique shopping, a game of golf out on the greens, or a few hours of deep sea fishing, St. Augustine caters to all sorts of interests. The Historic District is very walkable and staying at different accommodations means you can still see plenty of each other and meet up easily.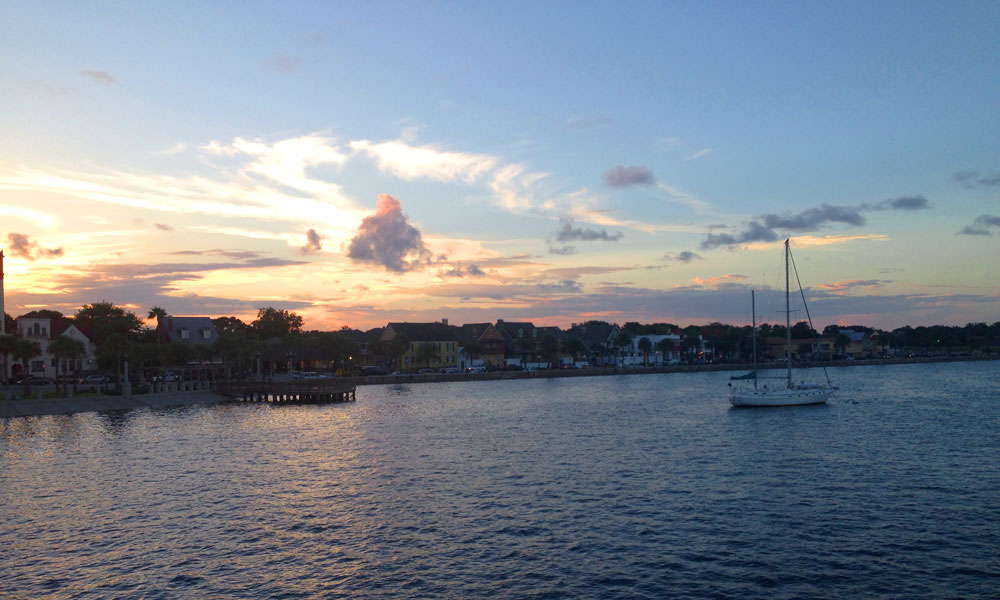 Read below to learn more about the activities, accommodations, and meeting spaces available for corporate trips.
Team Building Activities
With escape rooms and immersive experiences becoming more popular, team building is a concept that companies are fired up about -- especially post-pandemic. Whether team building actually builds teams in a meaningful way long-term is debatable, but there's something nice about working together towards a simple (and fun) goal. After all, teamwork makes the dream work.
Not only that but whether a team succeeds or fails, the process teaches you about each member of the team. You learn about personality quirks, ways of communicating, the different thought processes people go through. Consider these team building activities in St. Augustine as a way to experience those insights first-hand.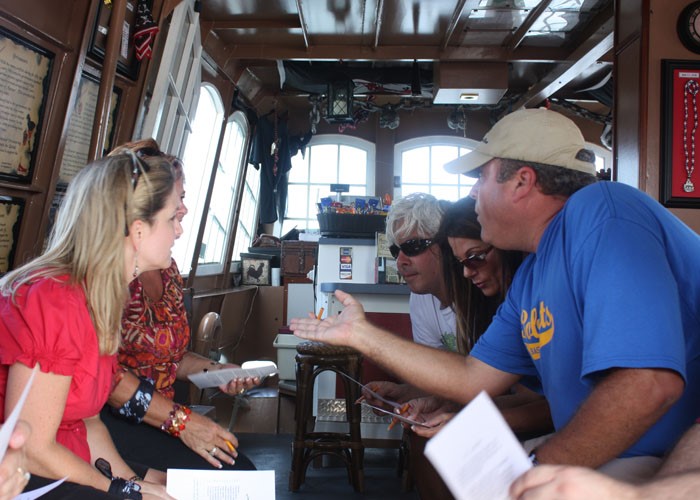 The pirates were the original dream team - that's the message behind the Black Raven Pirate Cruise's team building adventure. Using the pirate ship as an analogy, with the varying roles on the ship, the sense of a common mission (mostly of the treasury nature), and the challenges of navigating treacherous waters, the Black Raven team can help boost your company morale in a way that's fun and unique.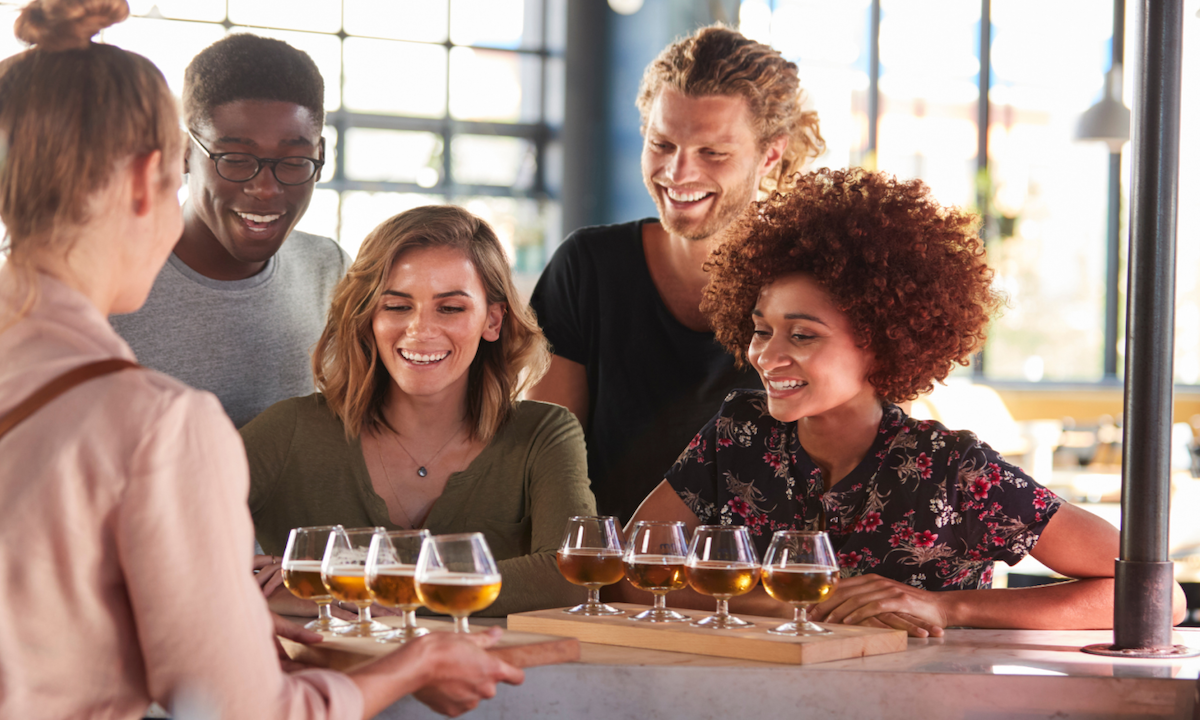 Tasting Tours offer unique culinary experiences with a special tour catered to corporate events and team building. Their Culinary Team Building Tour accommodates up to 75 people. The party is split up into small groups and then sent out to different restaurants in town. The tour includes three hours of food and wine, five different tasting venues, and a guided city tour along the way.
The Alligator Farm offers special packages with team building activities to get everyone working together. Packages are designed for groups of varying size including up to 20 people, or 21-40 people. Indoor and outdoor meeting facilities are available on-site for your own presentations, and the activities include ziplining over the alligators.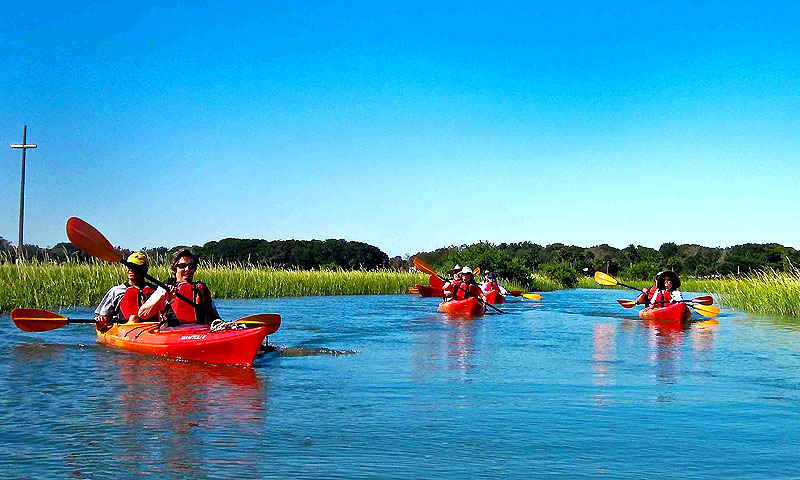 St. Augustine Eco Tours has five different team building adventures available for corporate groups: a Kayak Eco Adventure, a Kayak Team Building Adventure, a Research Boat Eco Tour, Eco Scavenger Hunt, and what's called the Eco Extravaganza (it's an a-la-carte customized group experience). The Kayak Team Building Adventure starts with on-land ice breakers before groups head out for a challenge on the water. The challenge usually includes either circumnavigating a small island and possibly doing a beach obstacle course depending on the tides.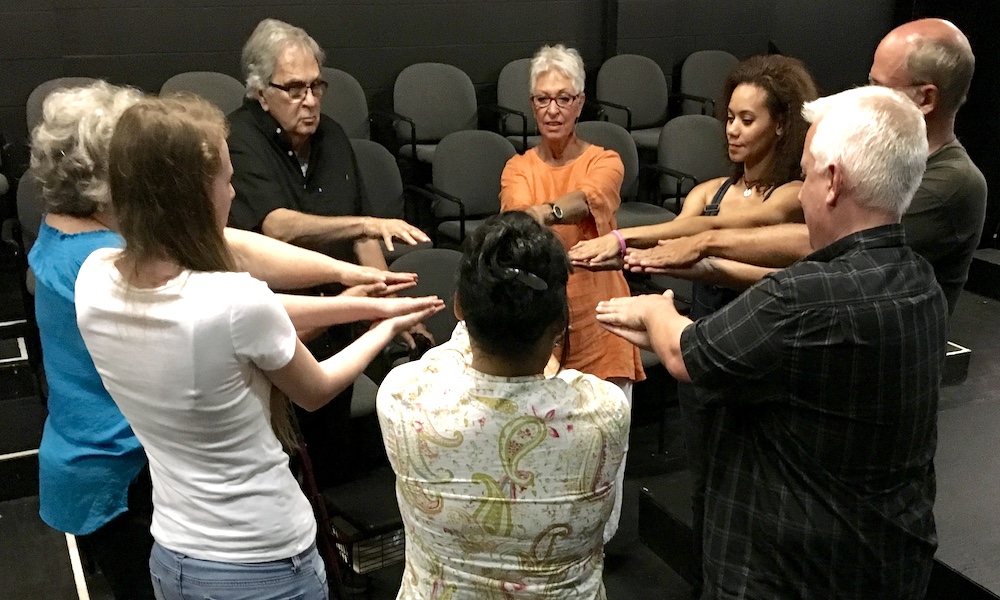 If you want your team to do a deep dive (and I don't mean into the ocean), consider working - and playing with - The Adventure Project. Known as "recess for any age," The Adventure Project blends improvisational theater, laughter yoga, mindfulness exercises, camp games, and retreat activities to create immersive team building experiences that enable participants to be in the moment and connect through cooperative play. Plus, the lessons learned through this recess experience translate to life in the office, too.  And what team doesn't need to laugh more with each other?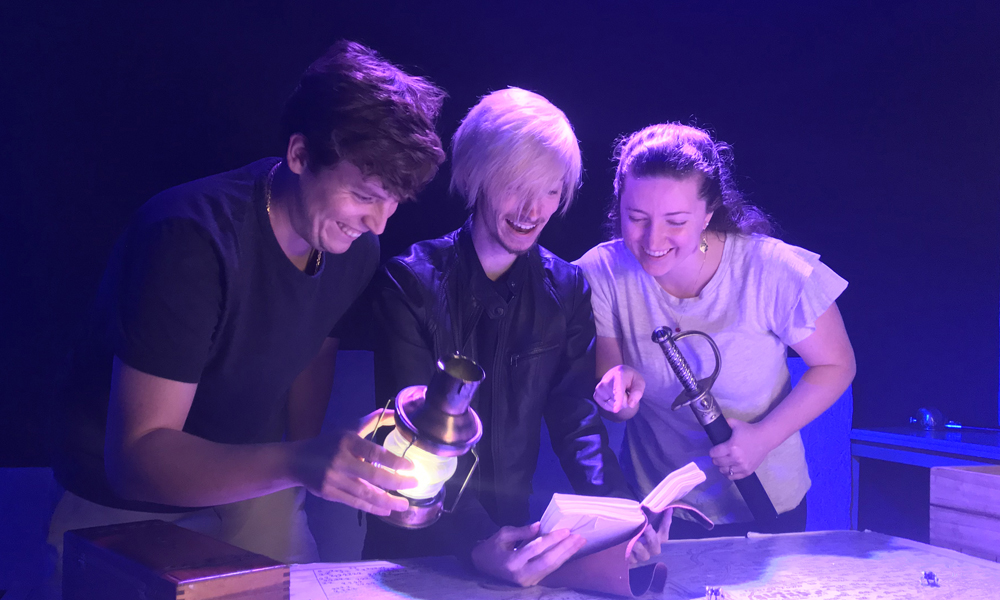 Escape rooms have become the latest craze for team building, and St. Augustine is home to several. Escape U on SR 16 features St. Augustine themed challenges including Save the Fleet and Castillo de Matanzas. While the first one involves an approaching hurricane where you must utilize a lighthouse in order to save a group of sailors, the Castillo de Matanzas takes teams through history as a group of British soldiers has locked you in the captain's quarters on their way to attack the Castillo de San Marcos. You must escape in order to warn of the impending attack.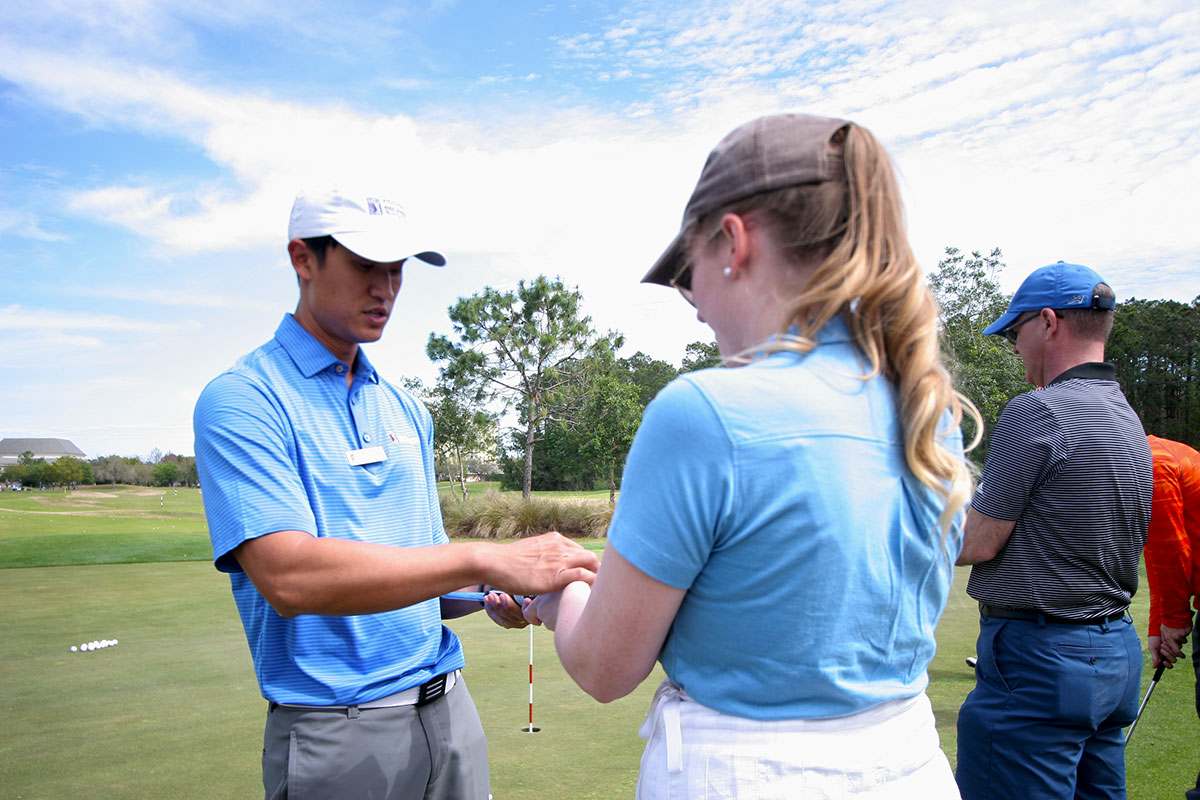 Whether you're a golf enthusiast, or you've never played in your life, or you're a serial offender of letting clubs fly across the fairway, the PGA TOUR Golf Academy has fun activities for corporate groups. Work together under a team leader in order to improve your game, or just get together and enjoy a closest-to-pin competition. The PGA TOUR Golf Academy instructors will guide your group through exercises catered perfectly for varying abilities. They even have a fun Night-Putting event complete with drinks, hors d'oeuvres, glow-in-the-dark golf balls, and lots of socializing. Who doesn't like a little friendly competition?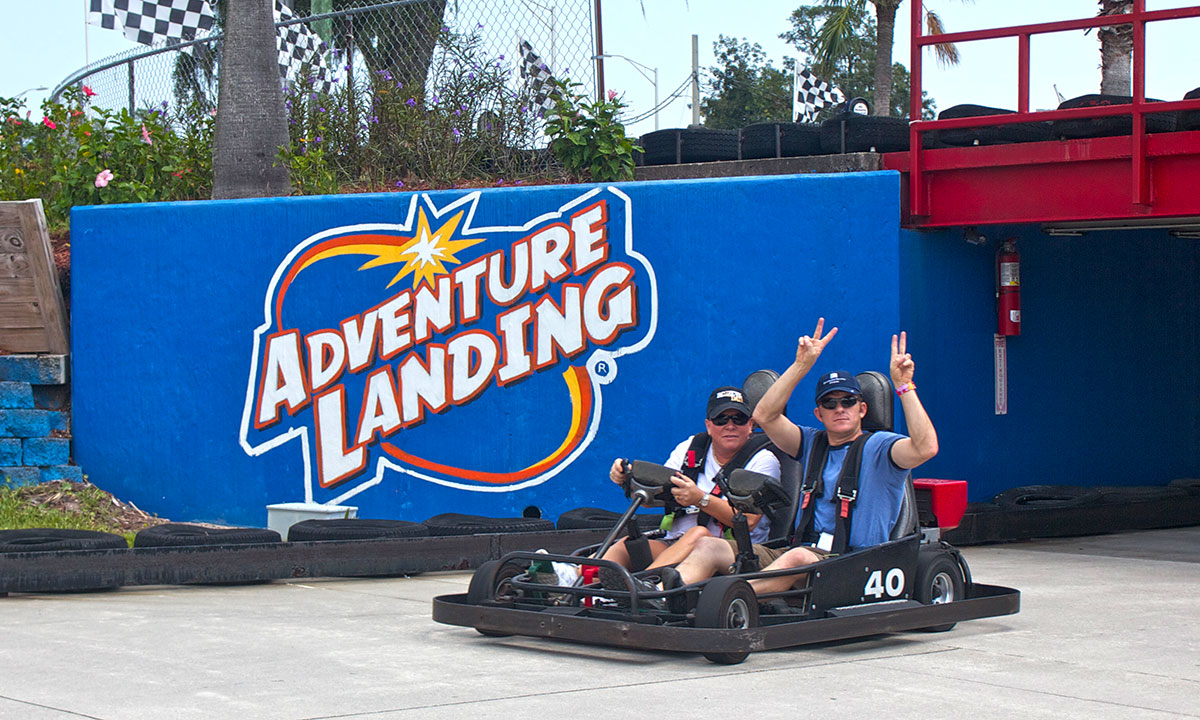 Adventure Landing has both recreational fun for corporate groups and team building exercises that are ideal for those who need a break from adulting. A variety of packages include gaming and dining options. Enjoy a round of mini-golf, time on the go-kart track, or arcade style games. The team building exercise is a race throughout the Adventure Landing park following various clues and making your way through obstacles. Team building events are $21.99 per person, with more or less than that depending on what you want your corporate outing to include.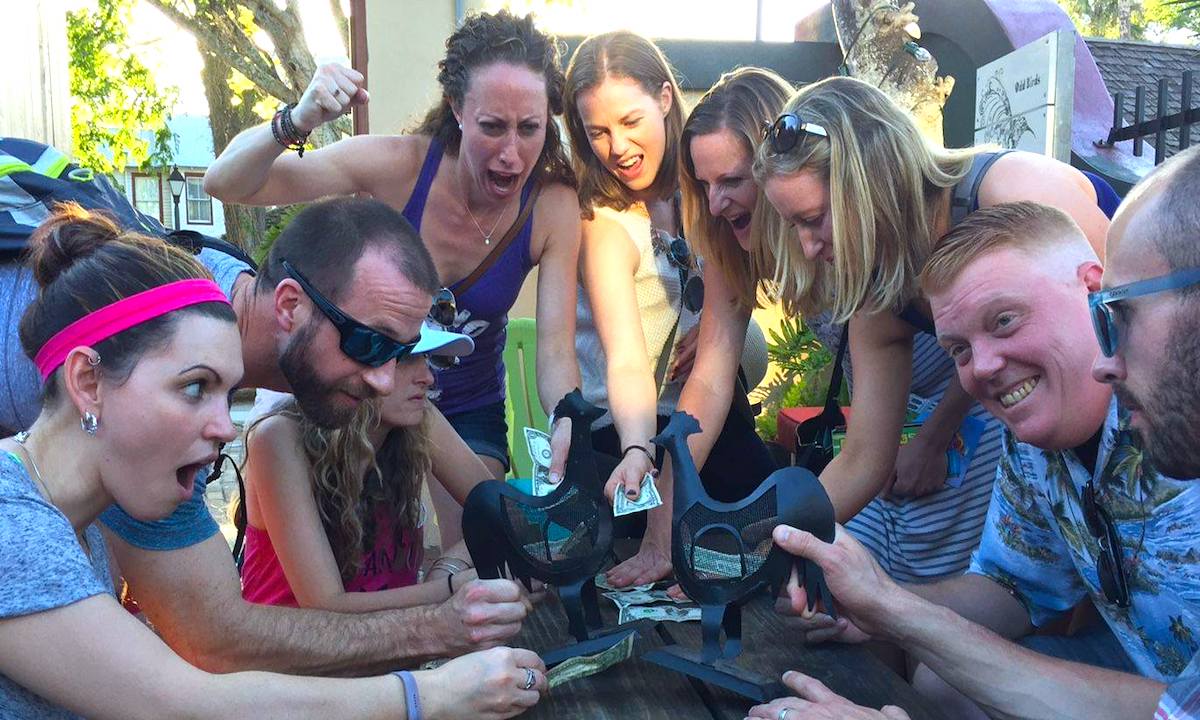 This self-guided tour is an eight-page scavenger hunt with 28 stops and clues along the way. It can be done in one day or spread out throughout your stay. The tour is $20.00 and large groups can get in touch with St. Augustine Historic Tours to discuss food and drink options.
Corporate Retreat Venues
For those special business meetings and morale-boosting activities, St. Augustine has lots of great spaces to make your team comfortable.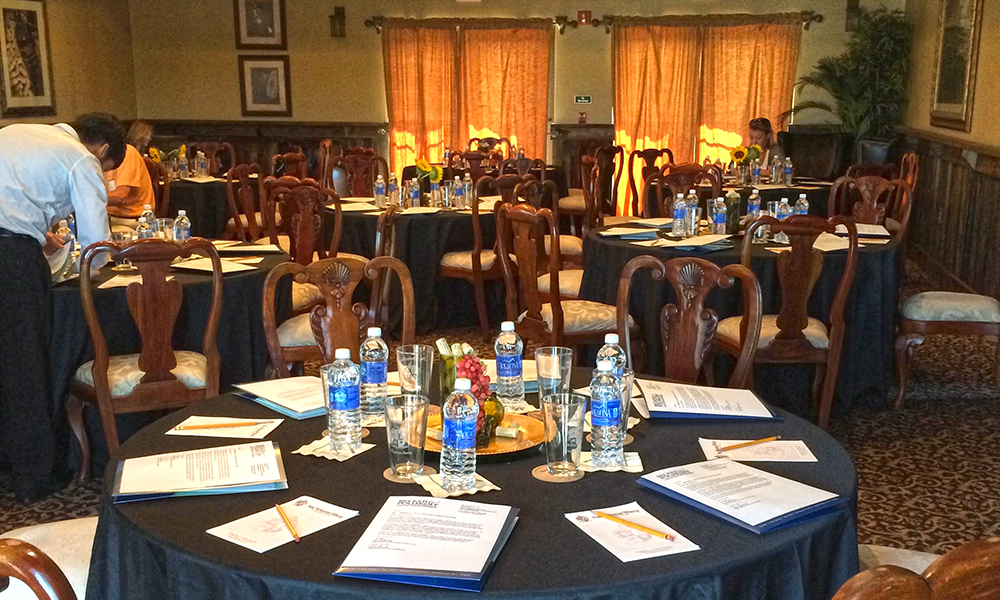 The Winery has a rooftop space which makes for spectacular indoor and outdoor seating. The building was formerly part of Henry Flagler's East Coast Railway. Different seating layouts are available and guests are all provided a complimentary bottle of water, notepad, and pen. Sound, projector, and screen equipment are all available upon request. The venue has 2,000 feet of interior meeting space for up to 60 guests. The San Sebastian Winery also has private group tours.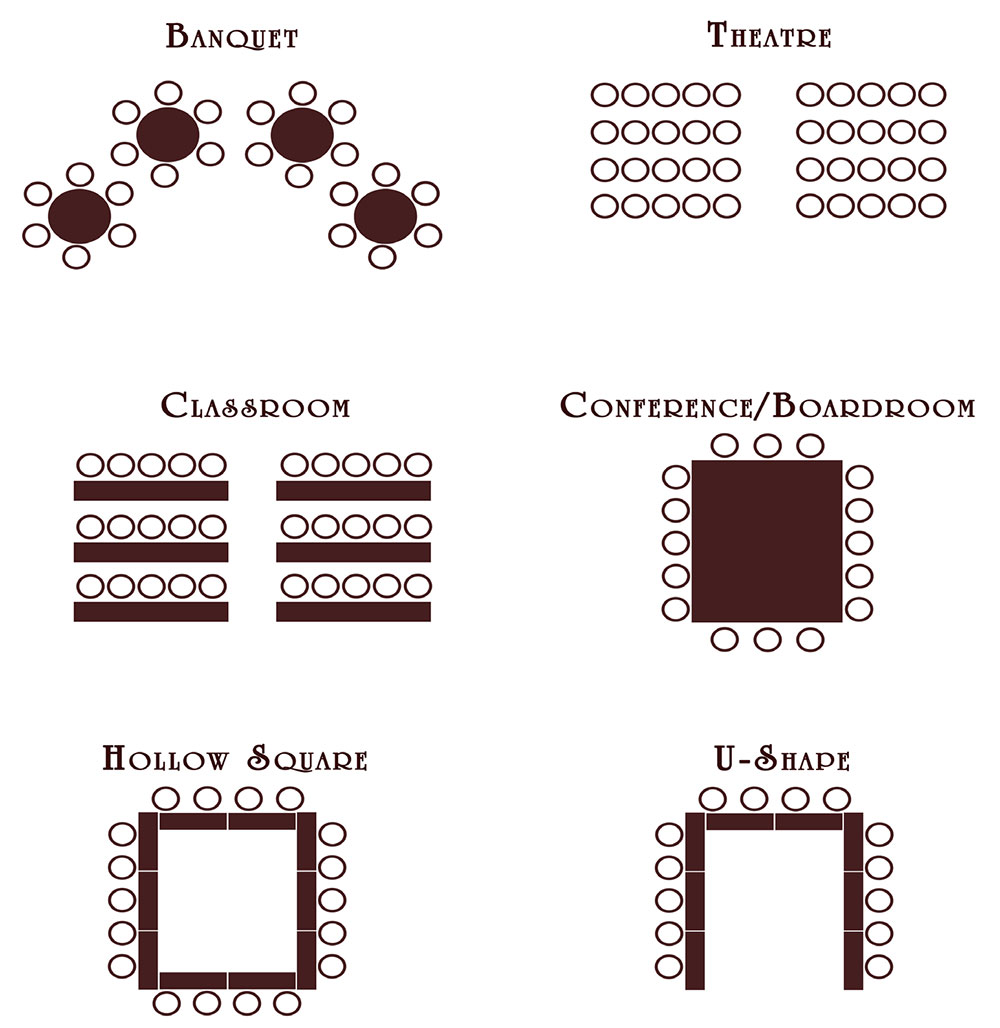 The San Sebastian Winery is within walking distance of the historic district. Another benefit of choosing this as a venue for business meetings is that St. George Street and many of St. Augustine's historic attractions are just a few blocks away.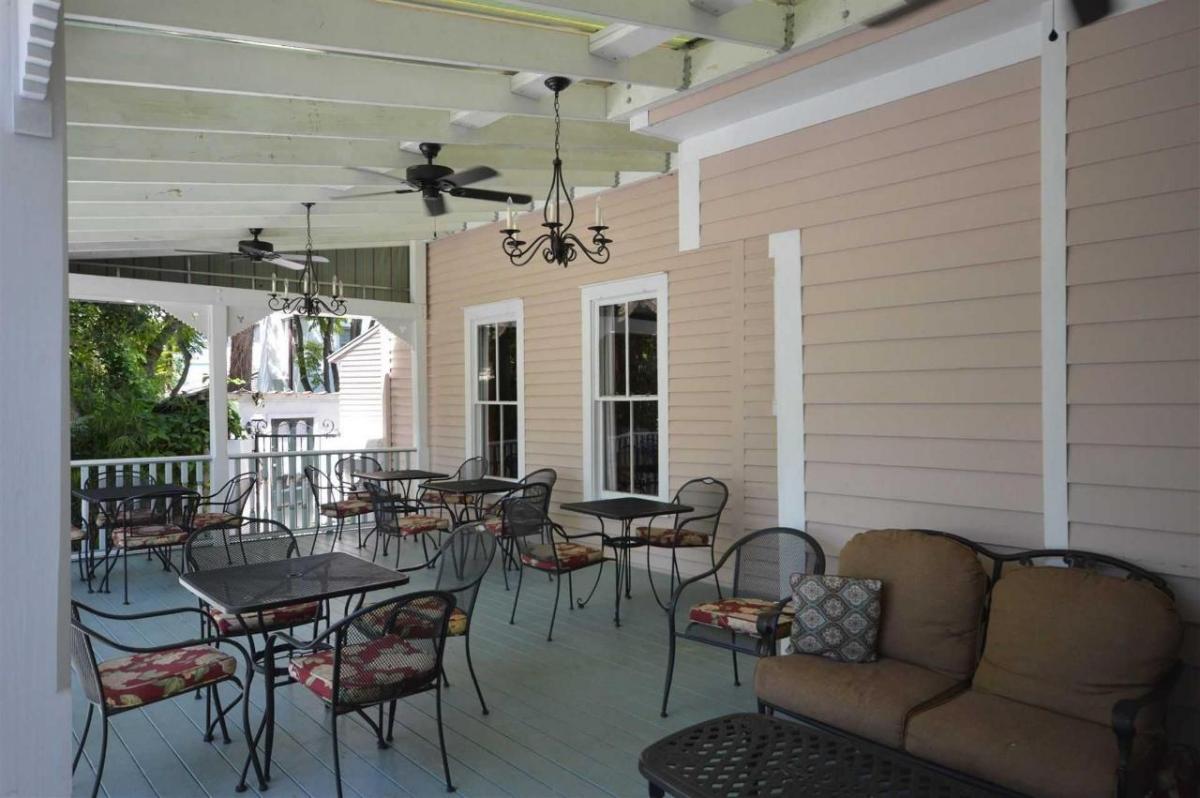 The entire inn at Kenwood can be reserved for a small-group corporate retreat, but it's not required. Either way, the venue is equipped with audio video technology and meeting spaces to fit your group's needs. The innkeeper, Pat, is a Certified Meeting Professional (CMP) and can take care of the details for any workshops or team building outings you want to enjoy in St. Augustine.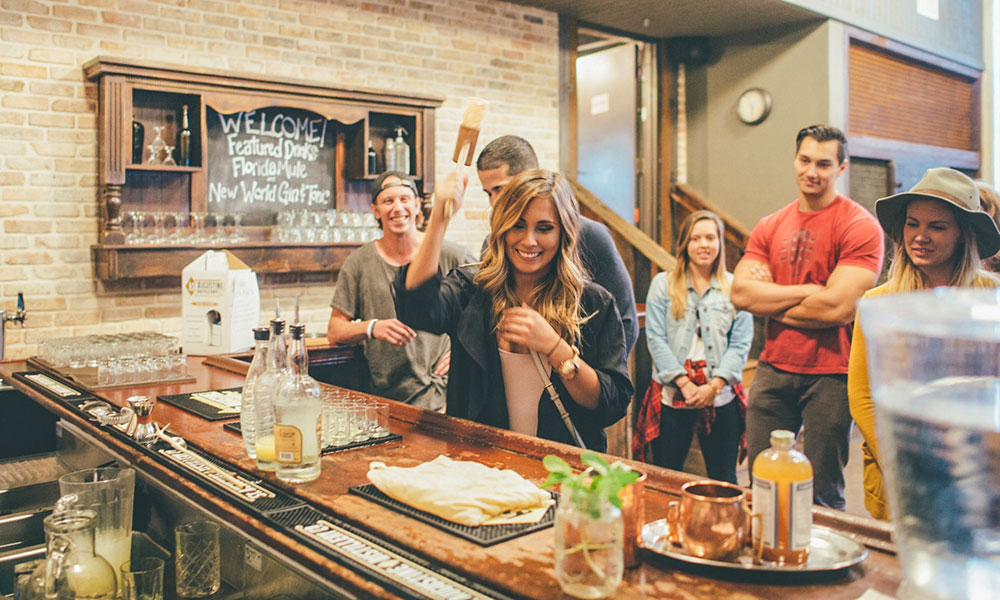 Rent out the museum space at the St. Augustine Distillery to be set up for business meetings and small group discussions. Audio and video equipment is available to make dynamic presentations come to life in this historic ice-plant-turned-distillery. Like the winery, the Distillery is walking distance from St. George Street. Plus, it's on the trolley train route and is home to an awesome gift shop.
Private Group Dining Options
Nothing brings people of cumbersome personality types closer together than food, especially when it's top-notch dishes from St. Augustine's culinary scene.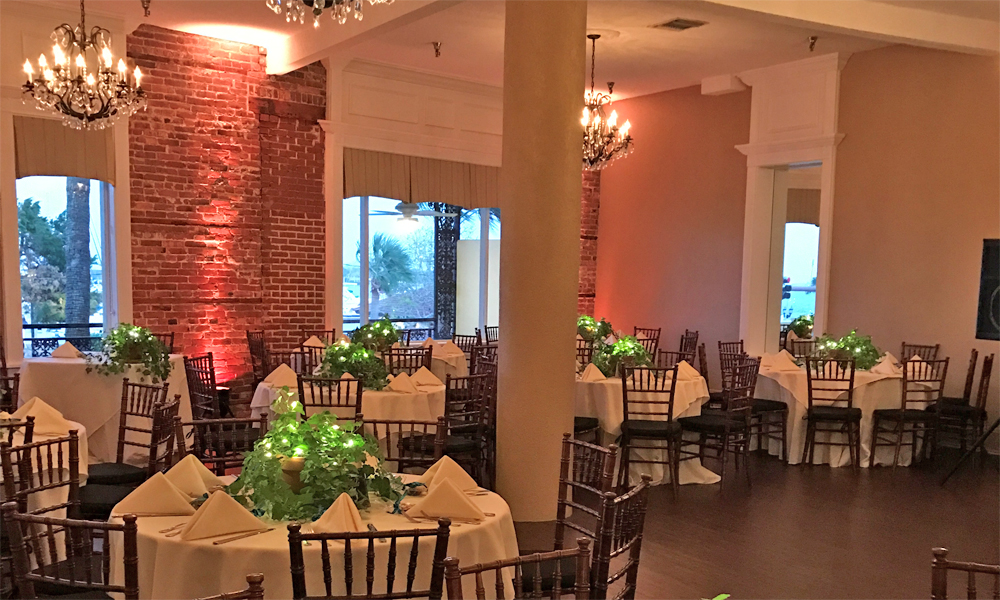 A1A Ale Works is a St. Augustine staple with spanning views of the bayfront and private dining rooms perfect for a gathering of colleagues. Enjoy a menu of seafood dishes, burgers, local specialties and more, as well as a full-service liquor bar with cocktails, wines, and beers.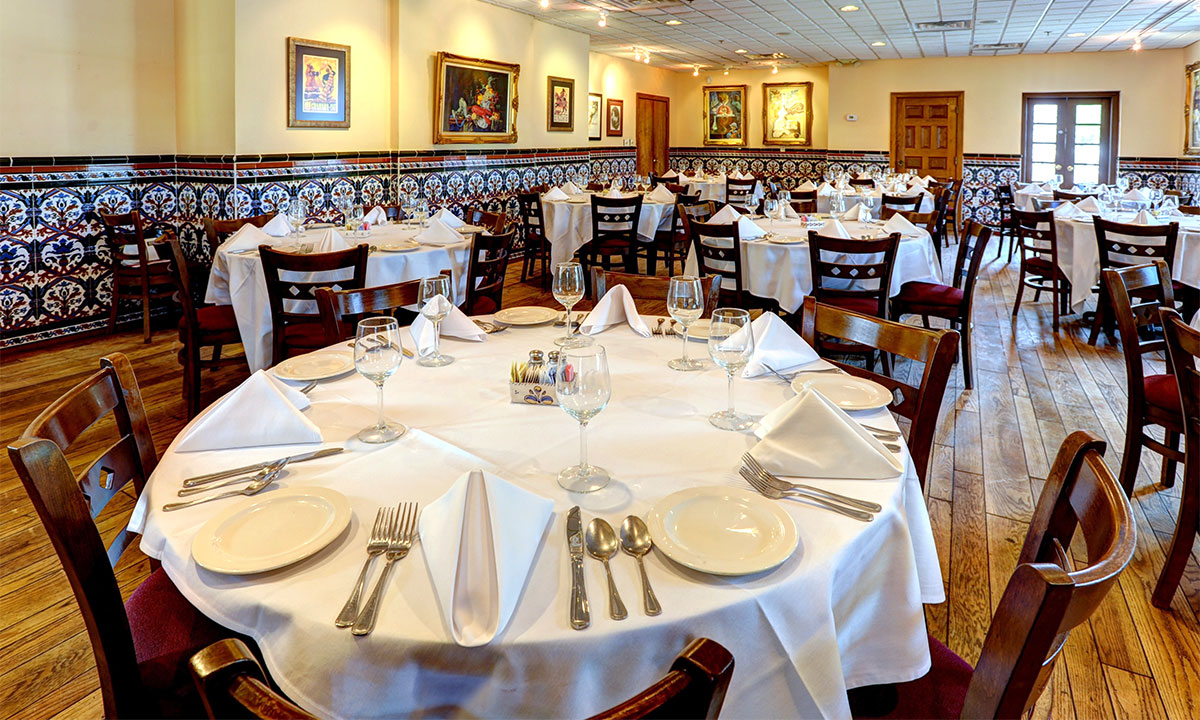 Originating in the Tampa area, this small dining chain serves up Spanish-inspired cuisine. They have two group lunch and two group dinner menus to choose from and each menu includes their famous 1905 Salad. The price covers entrée, dessert, and drinks (soda, tea, and coffee). Plus, it's all pretty classy.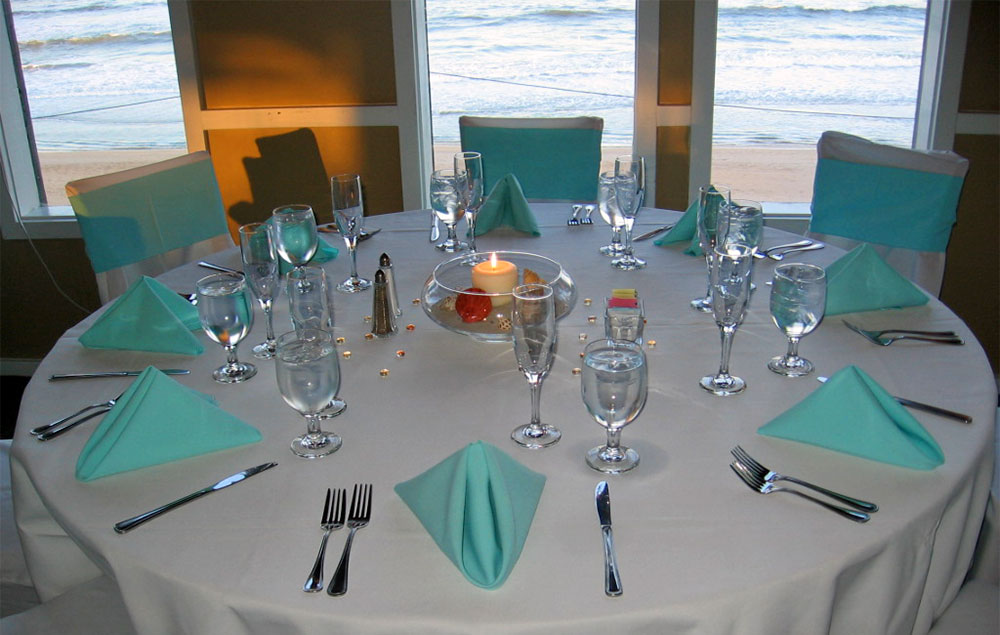 The Reef provides private banquet space for weddings but also serves for special events and corporate dining. Rental rates are based on time of the year and whether a group is dining during the week or on a weekend. The upstairs private room seats 75 people and is not wheelchair accessible. The semi-private rooms on the first-floor seat 20-35 people. And different Entree Choice Menus are available to fit your budget. The coolest bit? The Reef is oceanfront, so you can look out over the Atlantic while you meet.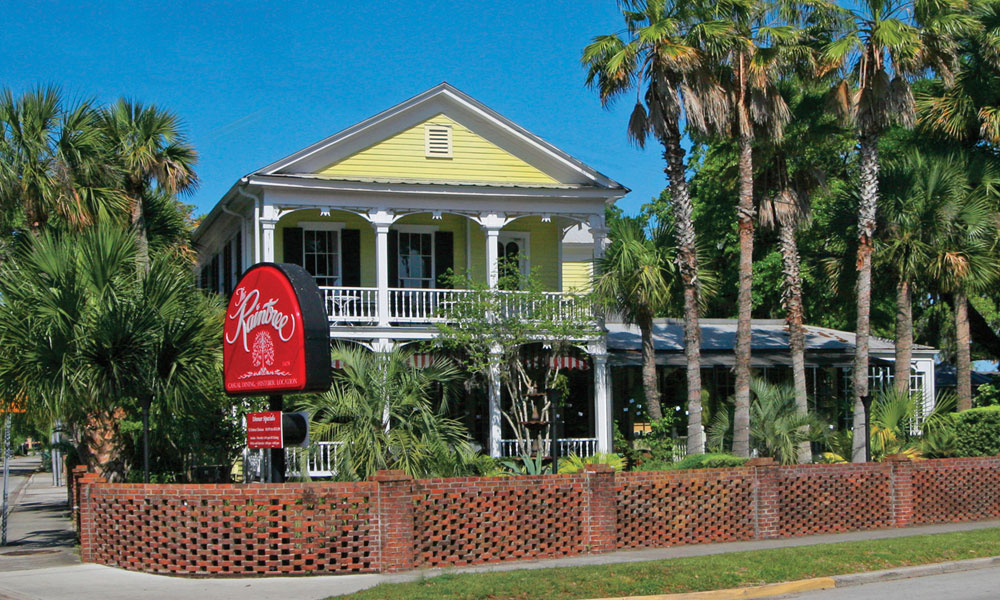 Raintree Restaurant, in Uptown, has a private room for your company to enjoy. Set in a Victorian Mansion that dates back to 1879, the space is perfectly suited for a private performance, so feel free to book those improvisers for a comedy show over dinner! 
A Fun Cocktail Hour For Groups
Instead of simply hitting the bars and pubs in St. Augustine, try Night Putting at World Golf Village. Just like the golf clinics and exercises available to all skill levels, night putting is a nice way to just have fun with your company. Drinks, hors d'oeuvres, and lots of mingling top of this event featuring glow-in-the-dark golf balls and a game under the stars.
Accommodation Options for Your Company
Whether your budget can cover an entire bed and breakfast to be enjoyed by your company, or you're looking to submit an RFP to local hotels, there are plenty of places to stay for corporate groups large and small.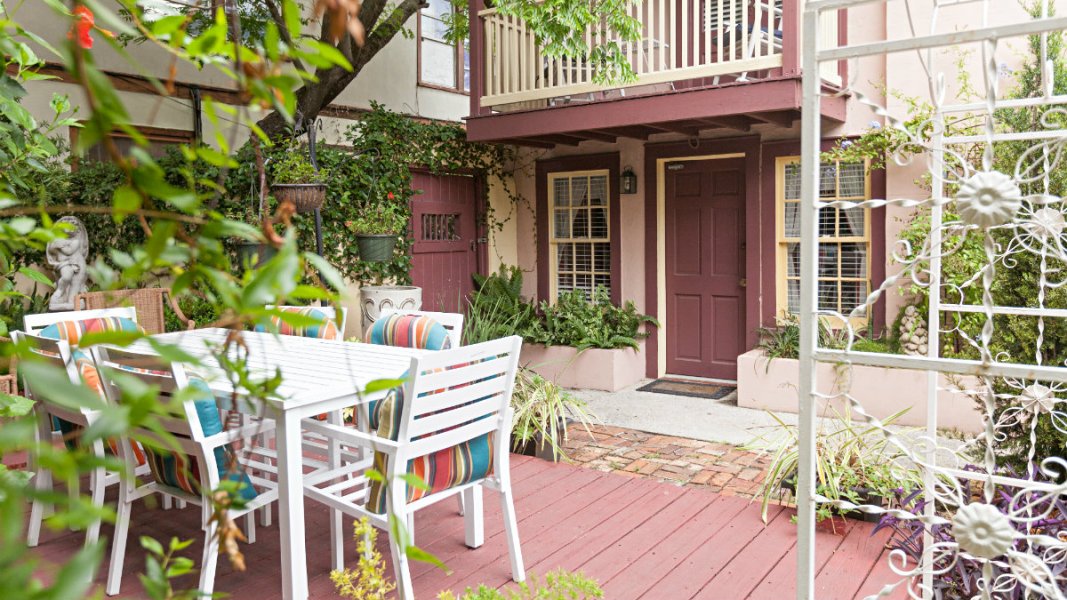 Try out that B&B life by booking through some of the B&B's downtown. If you're a larger group, it's a good way to become familiar with people by getting to know the other people from your company staying within your B&B. Share breakfast, relax in some of the lounge areas, and talk about your work retreat experience together.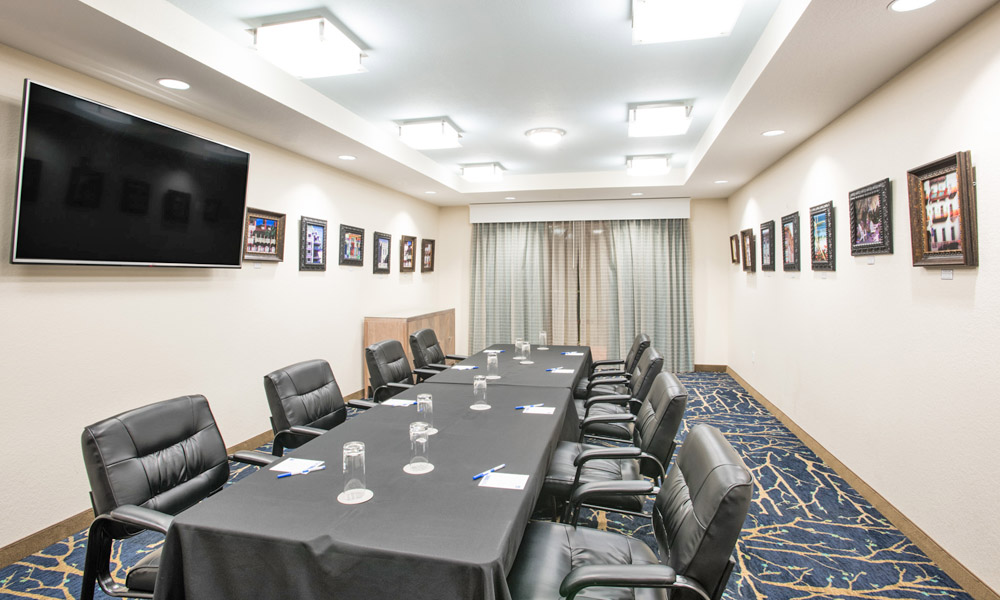 For a budget-friendly option, consider some of the hotels away from the downtown area, such as the Comfort Inn & Suites near I-95. They offer group rates with special perks, plus they have a business center, complimentary hot breakfast buffet, and bus parking if you travel as a group.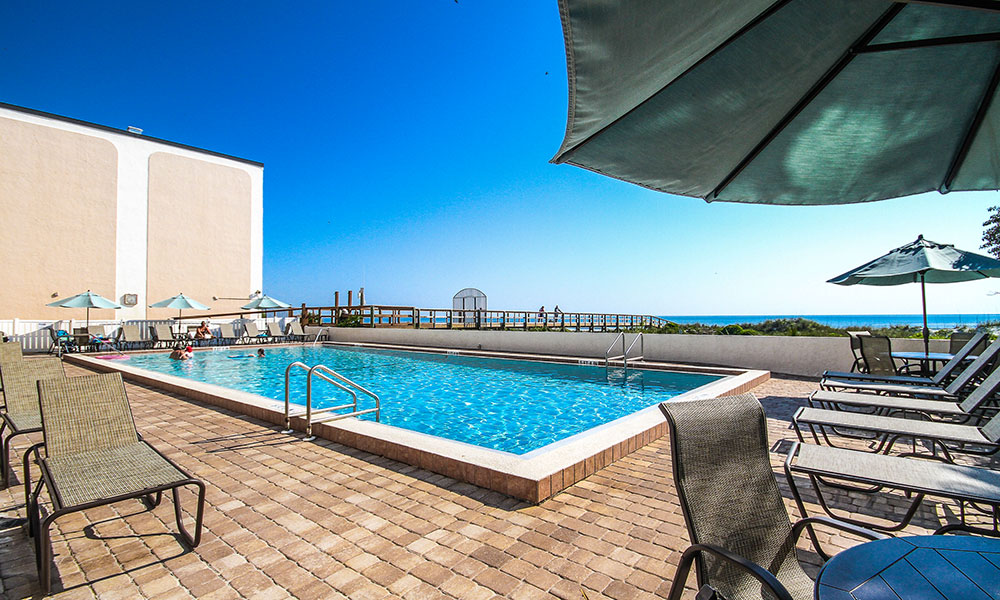 To fully enjoy your Florida company gathering, consider booking some beach accommodations. Along with spectacular ocean views and private swimming pools, places such as Beacher's Lodge also have meeting spaces on site. The oceanfront Embassy Suites - with a pool, bar, and lawn courtyard that also faces the sand - is also a perfect venue for meetings offering more than 20,000 square feet of meeting space — from a private dining room for 16, to a 5,200-square-foot ocean ballroom with outdoor terraces. The Courtyard St. Augustine Beach is right on A1A and has 4,800 square-feet of ballroom space with room for up to 490 people.
Planning a corporate getaway in Florida doesn't have to be a painstaking task. I hope the information we've put together has inspired you to formulate a retreat or company trip that works for your group. For more information, submit an RFP through the Visitor and Convention Bureau at Florida's Historic Coast.