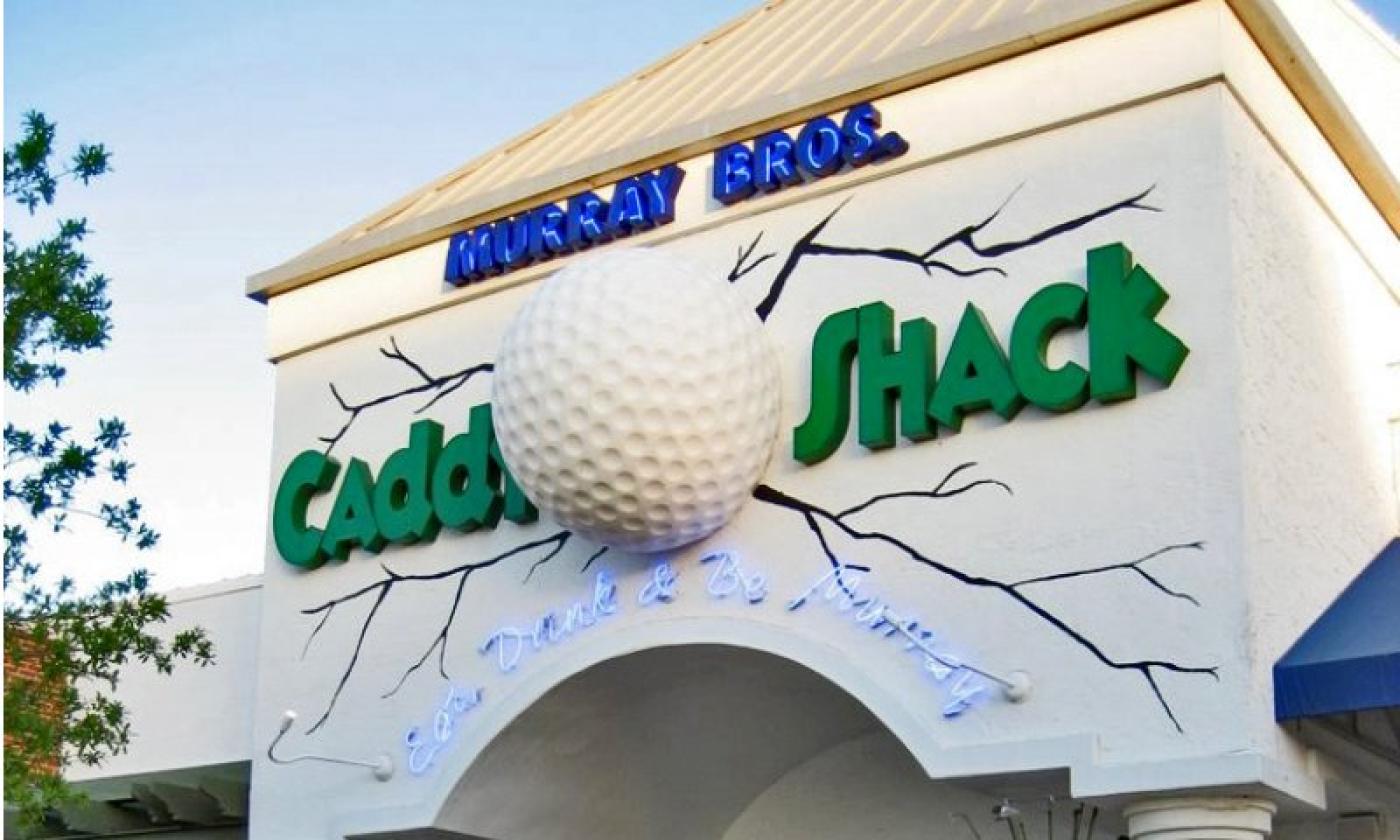 Mon - Thu:
11:30 am - 11:00 pm
Fri - Sat:
11:30 am - 11:00 pm
"Eat, Drink and Be Murray." The Murray Brothers Caddyshack restaurant in St. Augustine, Florida at World Golf Village was developed by the band of Murray brothers behind the Caddyshack movie. In 2001, they opened up their own unique restaurant to recognize their previous experience as caddies, their love for the game of golf, and their Midwest heritage.
Comedian Bill Murray and his brothers decorated their restaurant with memorabilia from the movie and the main theme is the sport of caddying. At the Murray Brothers Caddyshack they serve great tasting American food with a Chicago flare. Designed to reflect the Murrays's Midwest upbringing, the menu includes Chicago hot dogs, Italian beef, Sheboygan bratwurst and salads, pasta, seafood, and barbeque.
They are open seven days a week and serve lunch and dinner in this lakeside restaurant at Wold Golf Village in St. Augustine. In addition to mouth-watering food, they now feature Murray Bros. Caddy Shack Vodka. 
Mon - Thu:
11:30 am - 11:00 pm
Fri - Sat:
11:30 am - 11:00 pm