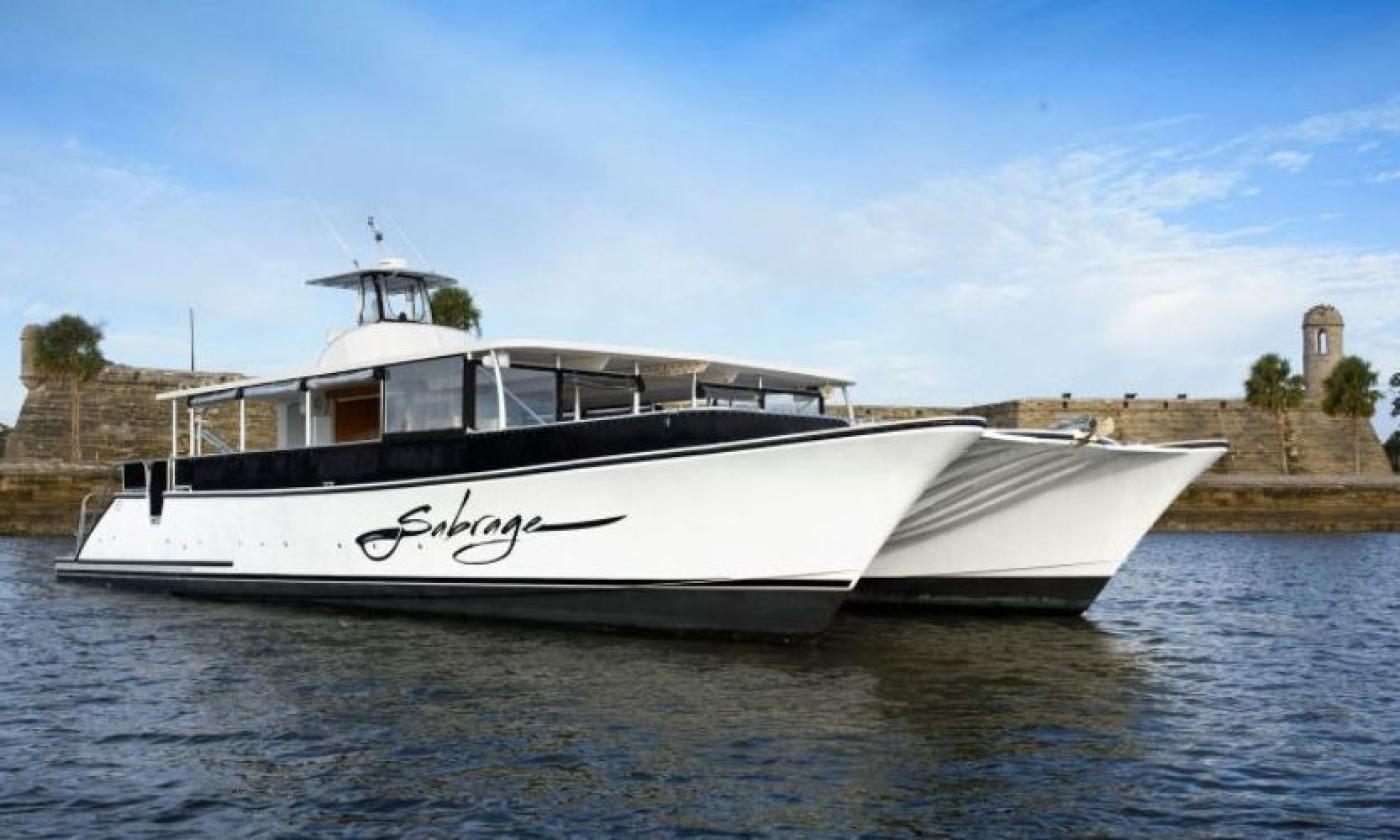 Originally used as a tour boat based in St. Thomas, the Sabrage carried passengers in the Virgin Islands on boat tours and on diving and snorkeling excursions. This 63-foot catamaran offers boat tours with comfortable seating, 360-degree views, and plenty of room for those touring the waters of St. Augustine, and for those hosting a special event aboard.
The boat is certified to carry 110 passengers, with seating at the bow and stern, and on three sides of the bar and service area. Guests may opt to sit or stand outside on the front and back of the boat, or out of the sun, under the roof deck. Sabrage offers a variety of cruises: eco-tours, sunset, night-time, private, and special events. 
Sabrage is owned and operated by Captain Glenn, Ian, and Jonathan. It is their pleasure to serve the guests, make them comfortable, help with photos, and tell them about the boat and St. Augustine. During each cruise, guests may purchase beer, wine, and a lovely island wine cocktail, crafted by Ian.
Covid Protocols
The vessel can hold 110 passengers, but right now they are working under the CDC guidelines and will limit passengers to 50% of capacity. Masks and hand-sanitizer are on board for those who wish to use them. Unless there is inclement weather, the entire boat is open on four sides.