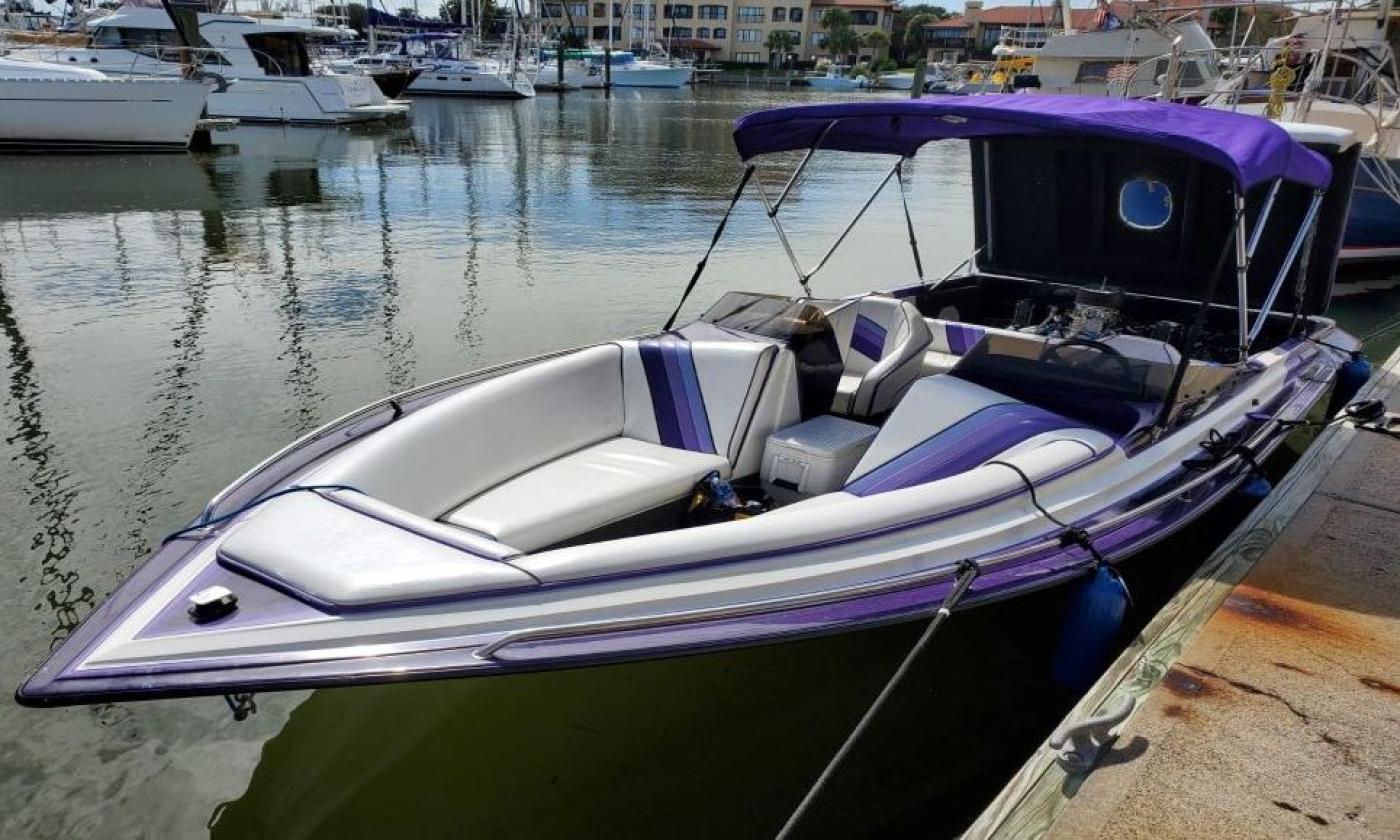 Tours can be booked at available times.
Thrill Seeker Speed Boat Tours take place in a compact speed boat that offers an exciting tour of St. Augustine's waterways.
This is a boat designed to go fast and give guests a different experience on the water. When the rooster tail soars behind, the passengers may feel the spray of the water as the boat roars down the river. The Thrill Seeker captain slows down for photo opportunities or to point out dolphins and other wildlife and then speeds up again for a thrilling ride to the next scenic stop.
This trip is suitable for those age 5 and up and, while the Thrill Seeker holds 4 to 6 guests, trips are normally booked for two to four persons. Parties with five or six will want to call before booking.
The Thrill Seeker Speed Boat Tours offers Speed Boat adventures of 30 and 60 minutes in length, a 45-minute Sunset Adventure, and a Nights of Lights 45-minute adventure. Trips start and finish at Camachee Cove Marina.For more information, call (917) 400-5601
Tours can be booked at available times.