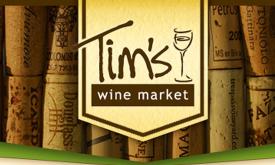 The St. Augustine Location of Tim's Wine Market has permanently closed.
Tim's Wine Market offers personal customer service and a selection of over five hundred quality wines from all over the world. With five locations in central Florida, this shop is located at 128 Seagrove Main St. in St. Augustine Beach.
Owners Michael Salley and Kathryn Vaughan are dedicated to providing customers with information about all of the wines they stock.
Complimentary wine tastings are held from 5:00 to 7:00 p.m. on Fridays and from noon to 5:00 p.m. on Saturdays.