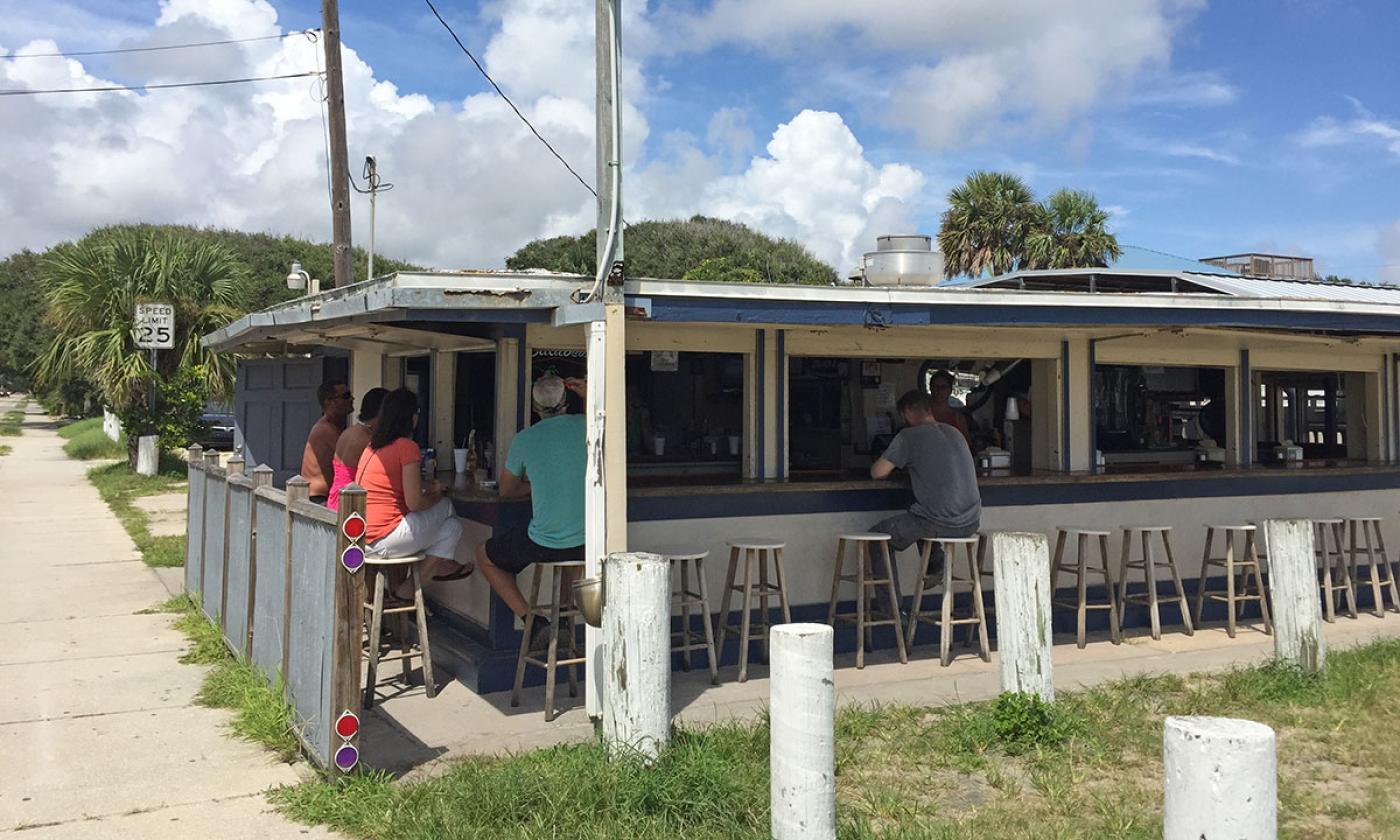 Mon - Sun:
11:00 am - 2:00 am
Jack's Bar-B-Que Restaurant, Bar and Brewery is located in St. Augustine Beach, just one block from the beach. There, visitors will find a menu for southern barbeque and sides, plus burgers, sandwiches, a full bar, and an adjacent brewery.
Jack's has two dining areas to choose from: inside at the bar area or out on the patio. Food is served until 9 p.m., after which just the bar is open until 2 a.m.
The inside bar has a number of pool tables.
The atmosphere is a bit like a beachy dive bar or an old coastal pub, where fisherman and beach-goers can roll up like waves to the wooden structure at the northwest corner of A1A and A Street. The front counter bar is mostly exposed to the elements, but still comfortable with plenty of shade and flowing fans. The breeze of the ocean still manages to make its way up to Jack's keeping customers cool as they sip and dine. Bootlegger Beach Brewing is the only brewery in St. Augustine Beach.
Mon - Sun:
11:00 am - 2:00 am