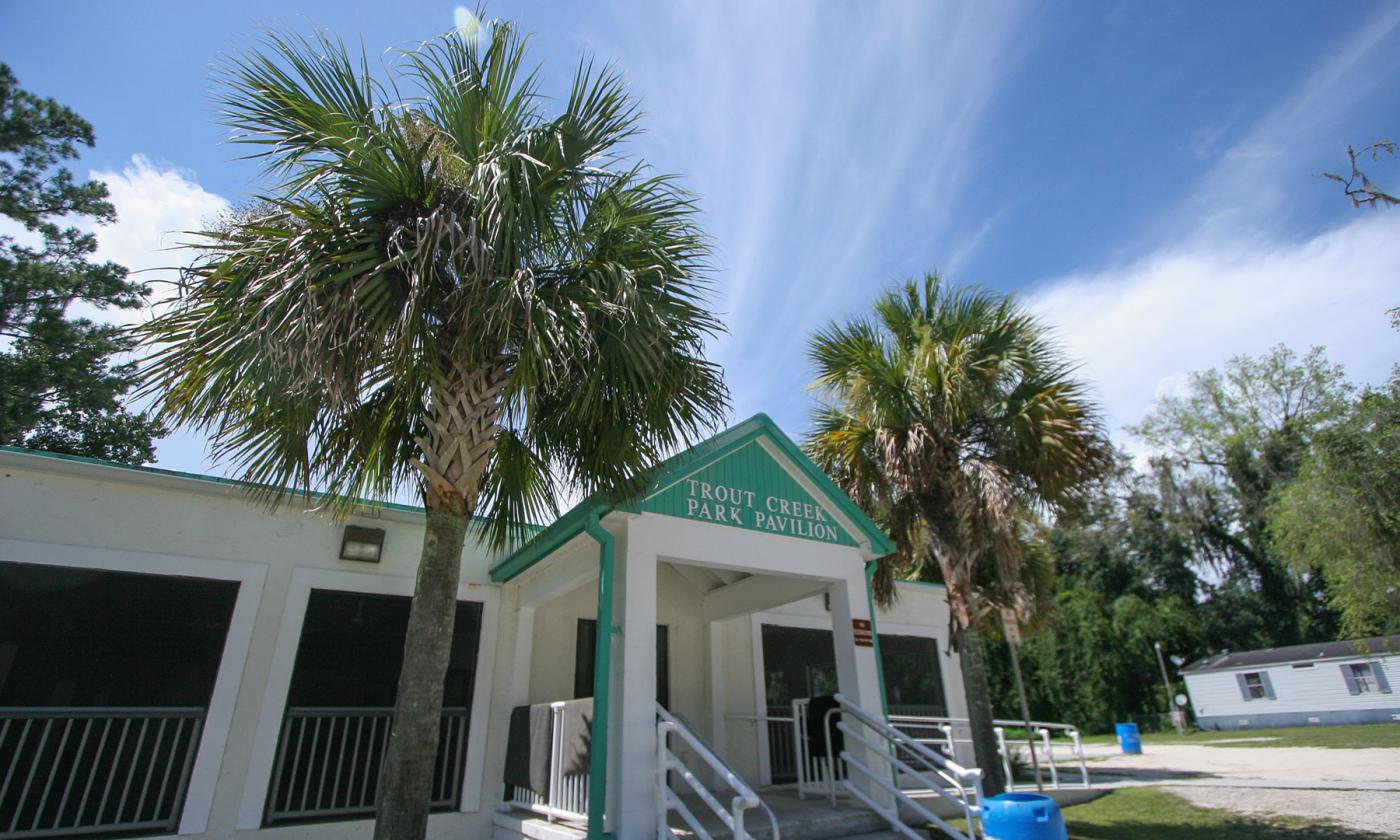 Trout Creek Park Pavilion is a venue space run by the St. Johns County Parks and Recreation Department. It's situated on the Trout Creek which feeds into the St. Johns River and is often utilized by the Council on Aging. It can be rented for other events including family reunions, wedding receptions, private parties, and more. The venue holds up to 371 people. There is a kitchen available on site for preparing foods, bathrooms for guests to use, and a screened-in porch for when the weather's nice but you don't want to be bothered with the bugs.
A walkthrough tour of Trout Creek Park Pavilion is available on Mondays and Wednesdays from 1:00 p.m. to 4:00 p.m.
Other outside pavilions are located on the park property and are available to rent too. There is also a boat ramp for free access to the St. Johns River.