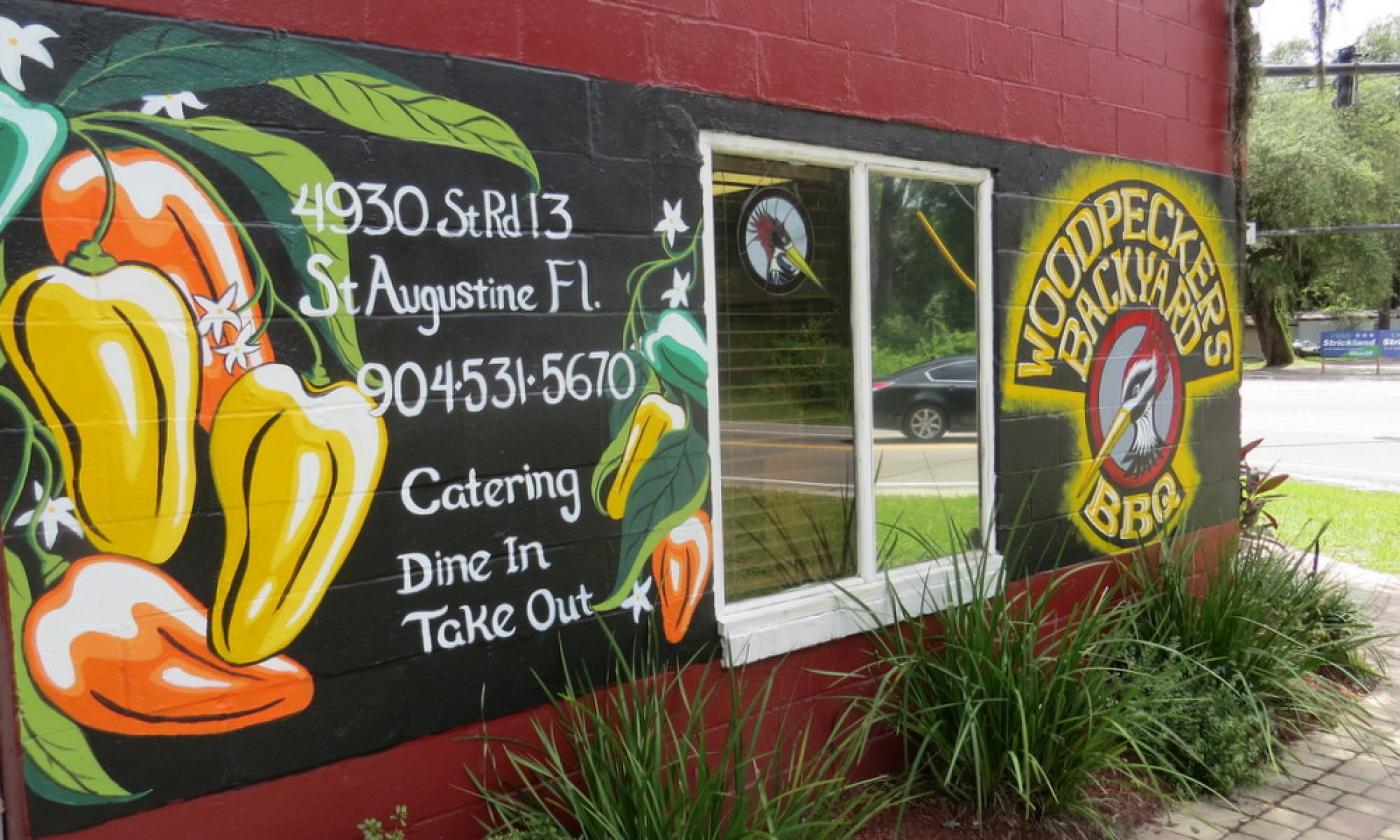 Tue - Sat:
11:00 am - 7:00 pm
Woodpecker's BBQ closes when the freshly prepared food is gone,
Woodpecker's Backyard BBQ is a cozy locally owned BBQ place, tucked away in the back roads west of St. Augustine. Home to an award-winning datil sauce and a plethora of lunch options, Woodpecker's BBQ specializes in southern low-and-slow barbeque.
Woodpecker's has three pit masters and prepares turkey, pork, chicken, brisket, sausages, and ribs every day, serving it with their signature datil sauces. Some of their other datil dishes include datil baked beans and datil cornbread.
Pecker Plates are served with 2 sides and garlic toast while sandwiches are served on garlic toast with 1 side. Seating at Woodpecker's is at large picnic tables and table sharing is encouraged. They all have inside seating at tables and a small counter. Wookpecker's also offers take-out by phone or at the order window. Their hours are 11 a.m. to 7 p.m. — as long as they don't run out of food, so calling ahead is encouraged. If the flag is down, the food is all gone for the day.
Woodpecker's BBQ also caters.
Tue - Sat:
11:00 am - 7:00 pm
Woodpecker's BBQ closes when the freshly prepared food is gone,