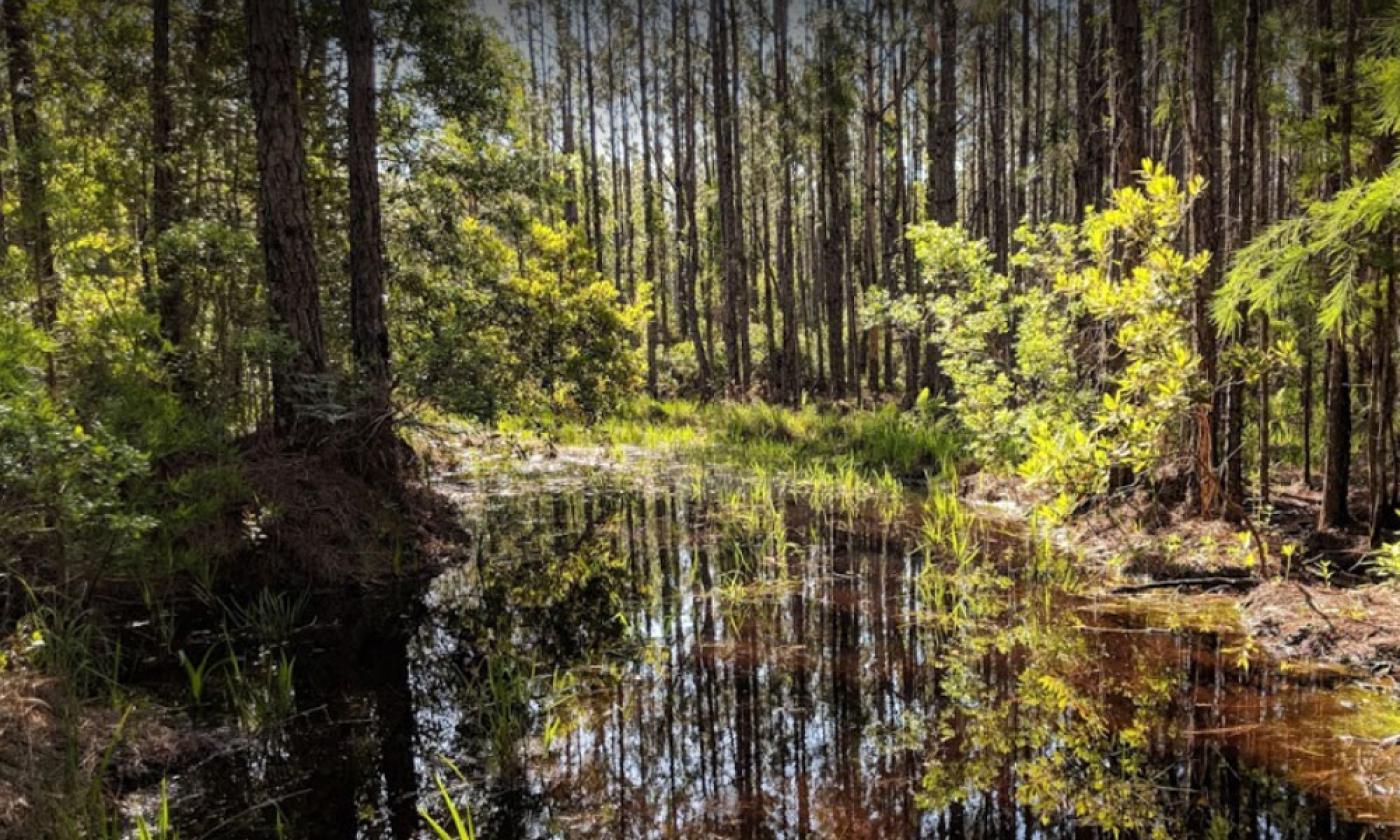 A conservation area managed by the St. Johns River Water Management District, Twelve Mile Swamp contains large swamps, a pine forest, and small cypress domes.
This conservation area allows hiking, bicycling, and horseback riding along a 2.8 mile trail. In addition to the waterways and flora, visitors have seen white-tailed deer, songbirds, foxes, and a variety of snakes.
This trail is between Route 1 and Route 16, on State Road 13A (International Golf Parkway).