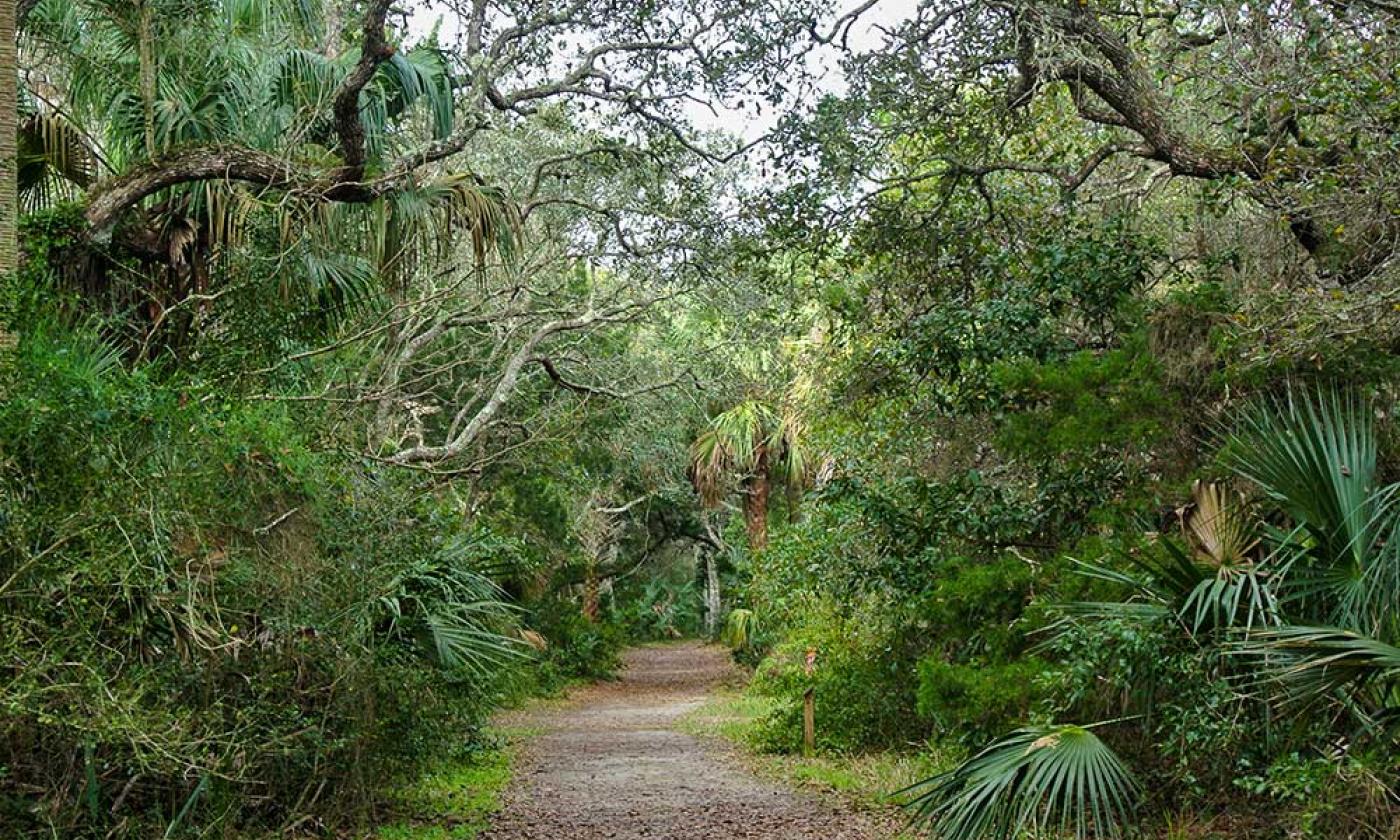 Exploring Nature from River to Sea
Visitors can get off the beaten path and enjoy the oldest city's wildlife and natural beauty.
Florida got its name for a good reason. When Juan Ponce de Leon landed in Florida on April 2, 1513, he saw the area's natural beauty and abundant flora, and named this place "Florida" in honor of the Easter season and the Spanish Pascua de Florida, "Festival of Flowers." A few grisly details and decades later, St. Augustine was founded in 1565.
Though the area has changed drastically since Ponce's landing, one fact has remained unchanged: Spring is the perfect time to explore nature in St. Augustine.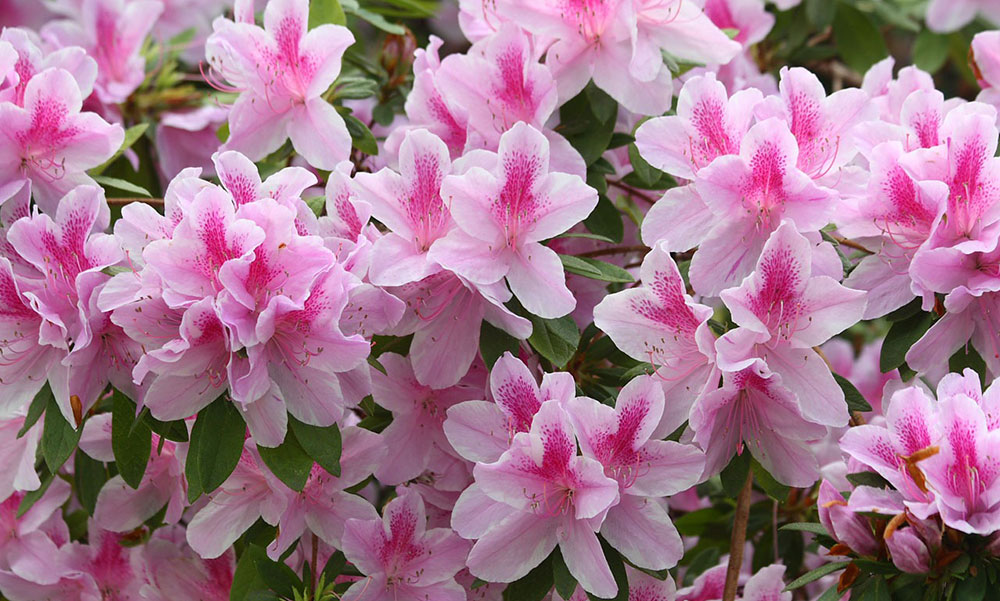 When exploring St. Augustine in the 21st century, it's easy to get caught up in the huge variety of shops, restaurants, bars, and attractions, but the Ancient City is the perfect place to enjoy Florida's waterways, nature trails, and wildlife. Whether you visit for a day, a week, or you call St. Augustine home, there's a way to get out and explore nature that fits your schedule. The choices abound for outdoor recreation in St. Augustine. (Bonus: some of them are free.)
Visitors can take an eco tour, go for a guided nature walk, learn to identify birds and other wildlife, take a hike, camp out, and even become experts on nature photography at special annual workshops and classes.
Eco Tours
When your feet get tired from strolling St. Augustine's charming historic streets, wander down to the St. Augustine Municipal Marina to enjoy the view and book an expedition with St. Augustine Eco Tours. Set out to sea like the nation's early explorers did and get a closer look at some of St. Augustine's marine life as you keep an eye out for jellyfish, turtles, dolphins, and more.
With kayak tours, sailboat tours, and motorboat tours, you can choose the level of activity or leisure that best fits your energy. The currents were moving pretty fast the day I took a tour, so I decided the motorboat tour was just my speed. As we set out from the marina, I breathed in the salty Atlantic breeze and smiled as I took in the city's skyline from a new perspective.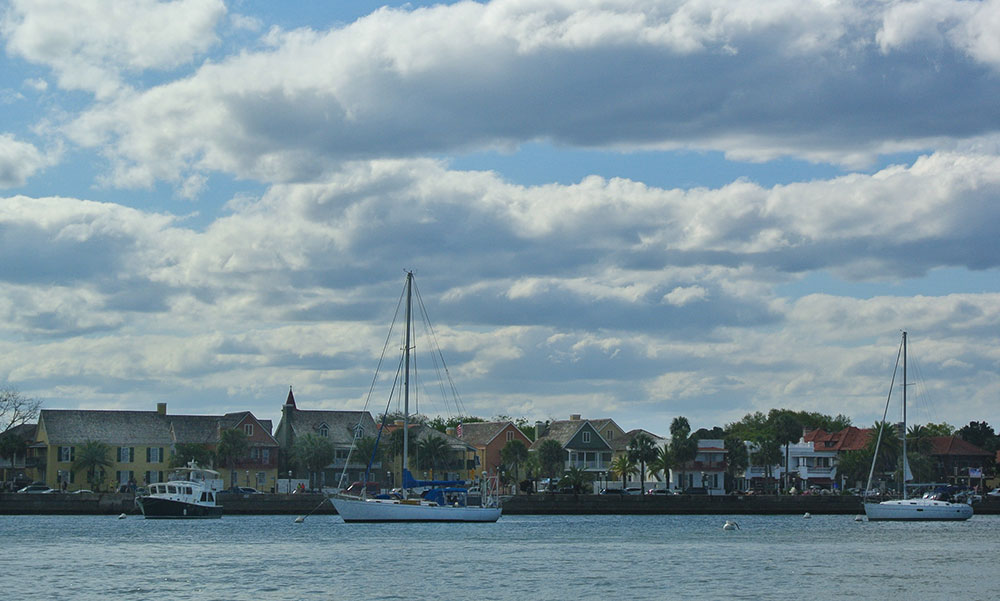 There is something spectacular about a tour guide who can talk for hours without being boring, and it was immediately apparent that Zach with St. Augustine Eco Tours is one of those tour guides. A Flagler College alumnus turned marine biologist, Zach is brimming with knowledge about the history of St. Augustine, its waterways, and the wildlife that inhabits them.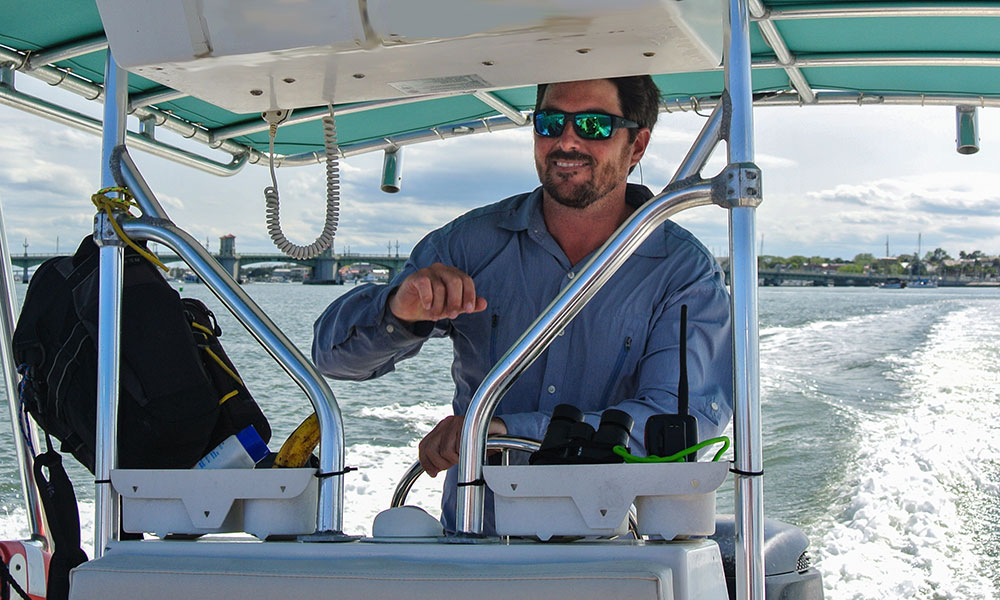 The boat tour took us first under the Bridge of Lions, north toward Vilano Beach and Porpoise Point, which is known to be one of the best places in town for dolphin sightings. When we didn't spot any dolphins playing amidst the spectacular views of the city from Porpoise Point, Zach gave us a quick lesson about the tides, and ran through a history lesson of St. Augustine's waterways, which have been manipulated several times over the centuries to suit the needs of the city's inhabitants. Then Zach pointed the bow of the boat due south, toward the St. Augustine Lighthouse, and we sped on through the water in search of dolphins.
After we passed back under the Bridge of Lions and moved south past the Municipal Marina, toward the 312 Bridge, a young girl on the boat spotted a dolphin fin. Zach stopped the boat, and half a dozen dolphins began to break the surface around us. He told us about the dolphins' behaviors, remarking that they draw near to the boat because the fish they hunt like to hide underneath boats. We sat for nearly 20 minutes, all ages watching with wide-eyed wonder as the dolphins hunted, played, and interacted with each other just below the water's surface.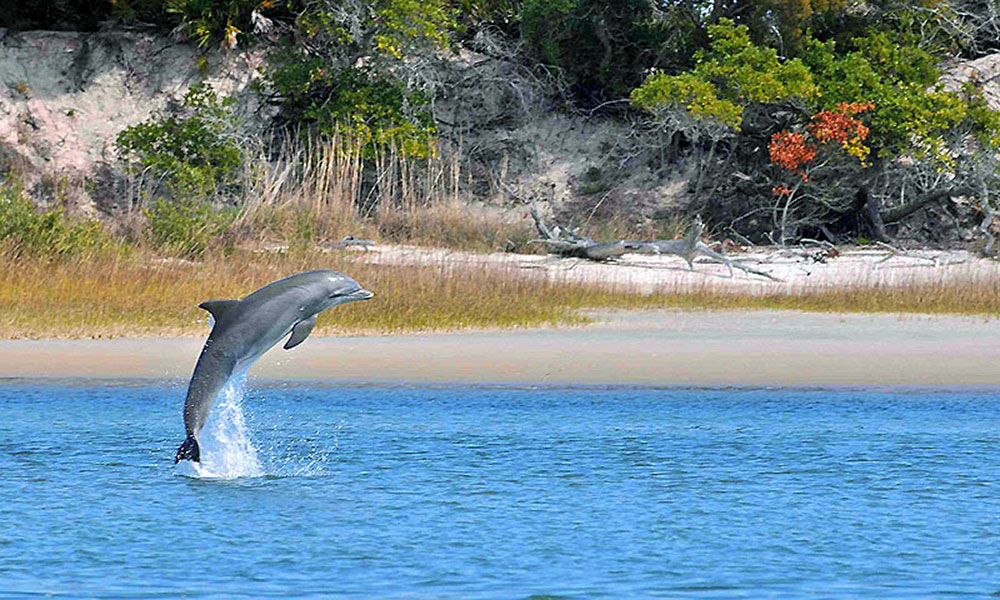 Fabulous leaping dolphin photo (admittedly not captured by me) courtesy of St. Augustine Eco Tours.
After nearly two hours touring with Zach, we had seen dolphins, jumping fish, bald eagles, cormorants, and a man texting while operating a jet ski. Zach summarized the ride perfectly: "You never know what you'll see out here."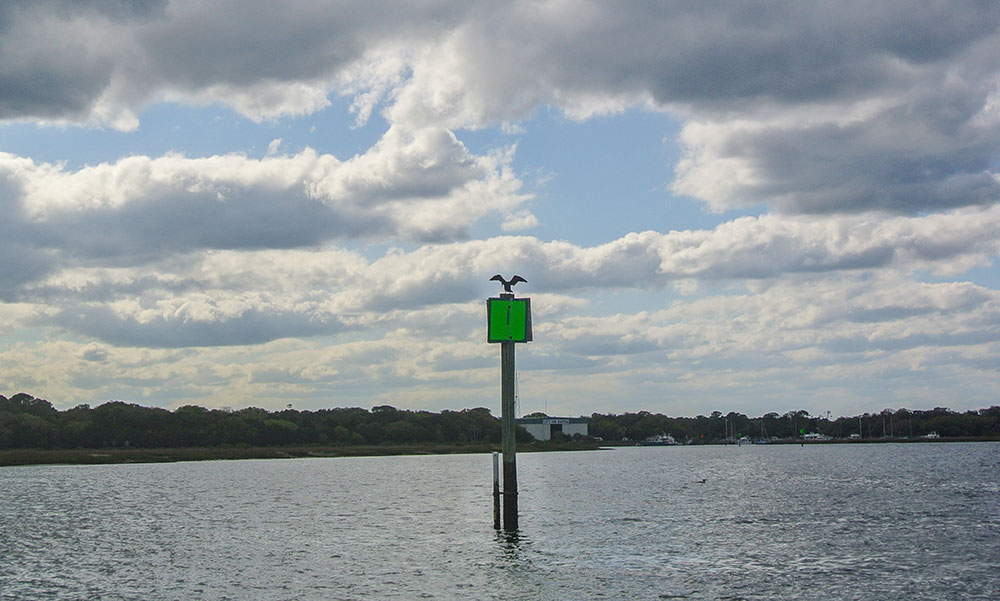 Guided Nature Walks
Before Spanish settlers arrived in Northeast Florida, native peoples lived off natural resources from the land and sea. Visitors can get a glimpse into what it was like here some 500 years ago by visiting the vast preserve (75,000 acres) of the Guana Tolomato Matanzas National Estuarine Research Reserve (GTMNERR). The Reserve extends from the Guana River Dam down to the Matanzas Inlet and south, and included a couple of state parks and the River-to-Sea Preserve near Marineland.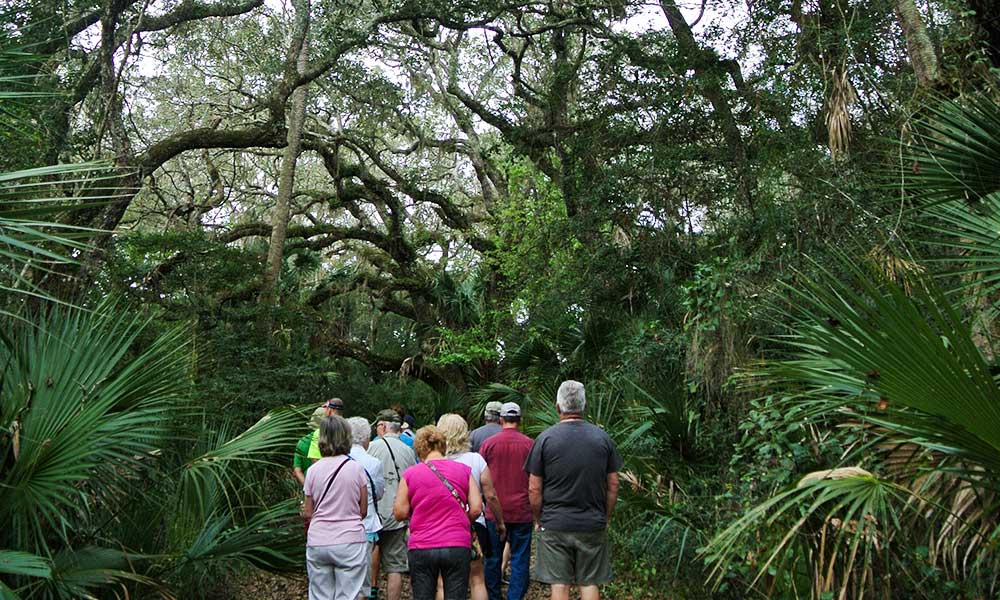 The GTM Reserve offers a series of free guided tours every month that lead guests through the hammock trails and beach ecosystems that are brimming with plants, animals, and marine life. All these walks are low-impact and fit for all ages.
To make the most of the cool spring mornings in Florida, the walks start early - ours was foggy and chilly as we embarked on the trail. By 10:15, the sun was shining, and our guide had pointed out dozens of various plants, offering tips on how to identify the unique species while sharing how Florida natives may have used them for medicine, food, or other purposes. Our group followed the wooded trail to the Matanzas River, where our guide, Ron, taught us about the importance of mangroves in Florida's oceanic ecosystems.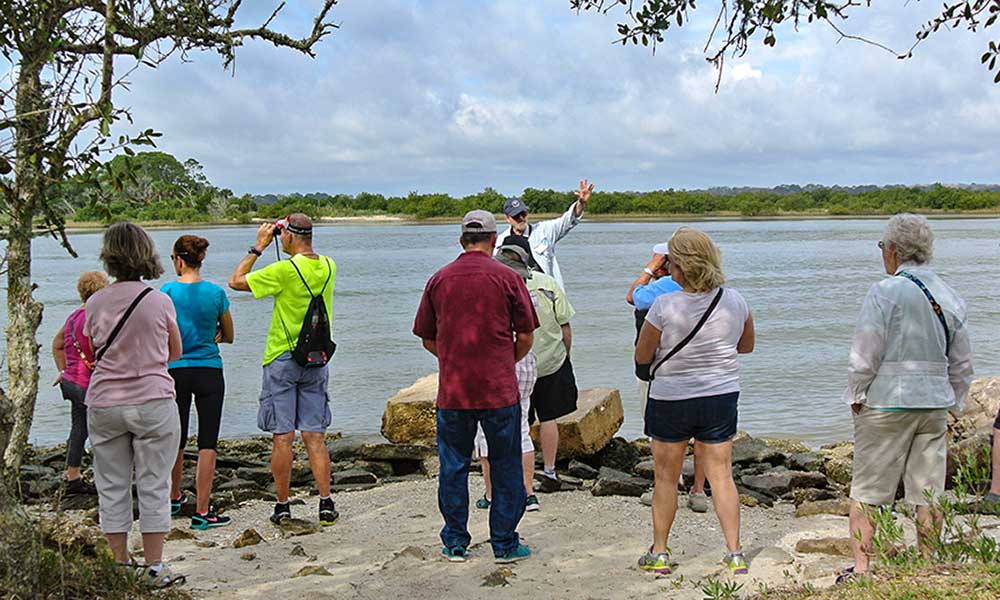 Back down the wooded trail, we learned that Florida's natives and early settlers used leaves from holly trees to make tea and the wild coffee that grows in Florida is actually decaf (bummer). Mounds of oyster shells lined parts of the trail, and our guide shared that these mounds had been left by Florida's native peoples and could be thousands of years old. We also spotted deer tracks, a bald eagle, and a gopher tortoise burrow.
Birding Walk at Fort Matanzas
Shift your gaze to the skies, or rather, to the trees, on a free birding walk at Fort Matanzas State Park. A short (and beautiful) drive south on A1A to this historic site is a small price to pay for some extraordinary birding. The two-hour birding walks begin with brief information sessions about the dos and don'ts of birdwatching. The park even has some spare sets of binoculars available for the walks, accommodating novice and more experienced birdwatchers. Bring your cameras along for this one, nature photographers.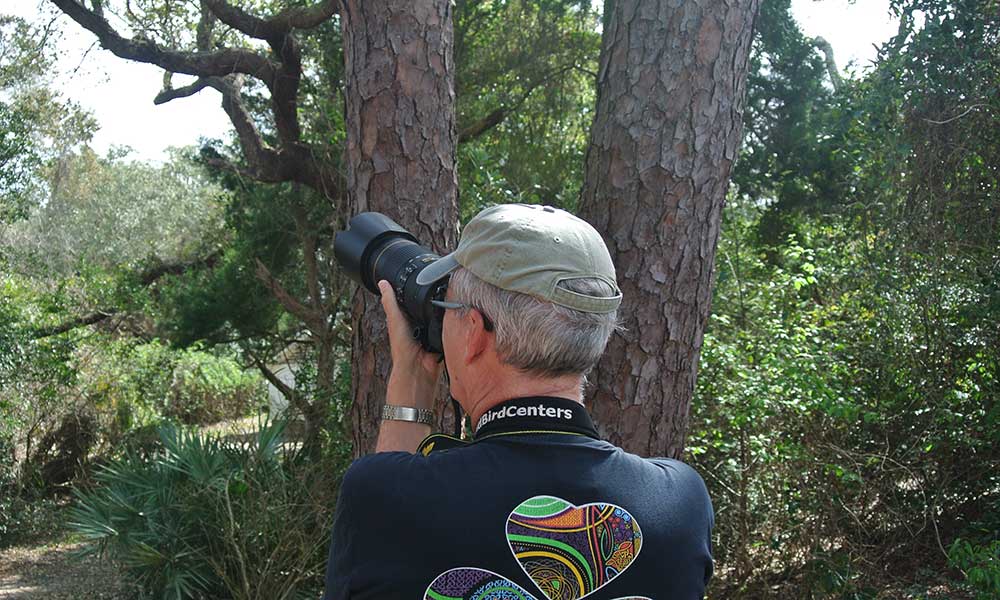 Throughout the birding walk, I could barely adjust the zoom on my lens quickly enough to capture the wildlife around us. We wandered from the park's oak hammock to its seaside Florida scrub, spotting more than 25 unique birds along the way, including the remarkably colored roseate spoonbill. The guide taught us about the downy woodpecker (which can be identified by their behavior) they don't sit upright on the tree-like other woodpeckers, but rather venture out and underneath branches). We also saw three eagles. I even got my first case of birder's neck craning to see an elusive black crown night heron our guide spotted high in the trees.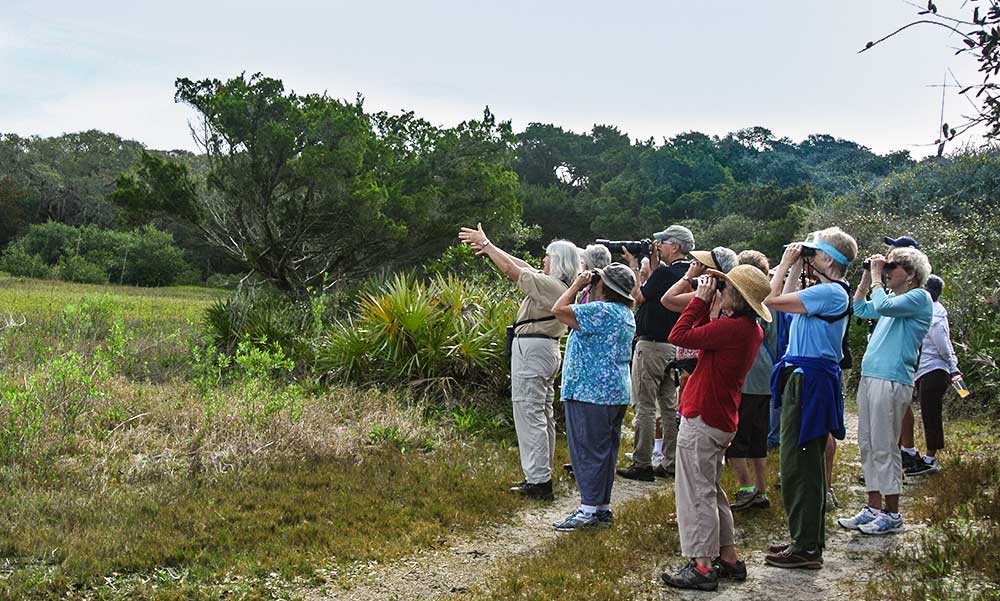 At the end of the bird walk, the guide ran down a list of all the birds we'd seen and was available to answer any questions. Visitors may also enjoy sticking around Fort Matanzas after the birding walk. There is a free ferry across the inlet available for those who would like to explore the historic fort, also free for visitors.
Special Events for Nature Lovers and Artists
For enthusiastic birders and nature photographers, St. Augustine boasts the annual Florida Birding & Photo Fest, with more than 140 opportunities and educational workshops to hone your nature photography skills and get up close with the area's magnificent wildlife. The Florida Birding & Photo Fest began in 2006, drawing more than 600 attendees from all over the United States and even drawing birders from other parts of the world.
Professional nature photographers, birders, conservationists, and experts in bird behavior lead the classes and workshops, venturing by foot, kayak, and speedboat to some of the area's best birding spots. There are also unique opportunities to photograph other animals, with reptile and frog photography workshops and a special sunrise workshop featuring horseback riders on the beach.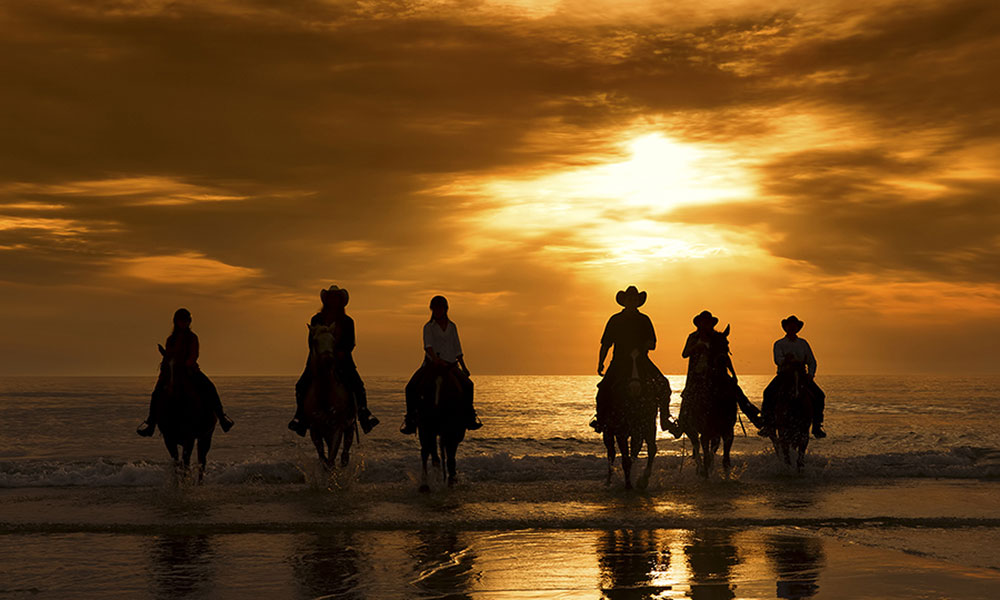 Photo courtesy of FloridasHistoricCoast.com.
Early admission to the Alligator Farm to photograph the Bird Rookery is a favorite activity for Florida Birding & Photo Fest attendees. Photographers can get up close with remarkable Florida birds, safely perched above patient alligators below. The animals maintain a symbiosis at the Alligator Farm, providing wondrous sights for nature lovers, and amazing shots for nature photographers.
For the nature lover aspiring to be a nature photographer, the classes at the Florida Birding & Photo Fest are led by world-class Photoshop and Lightroom experts, providing ample opportunity to expand your photography and editing skill-sets. If you want to make your photography the best it can possibly be, you can learn more in one hour here than you would in a month of YouTube videos or books. The Florida Birding & Photo Fest also features an exhibitor area, where nature photographers can browse the latest photography equipment and other tools. The exhibitor area is free and open to the public.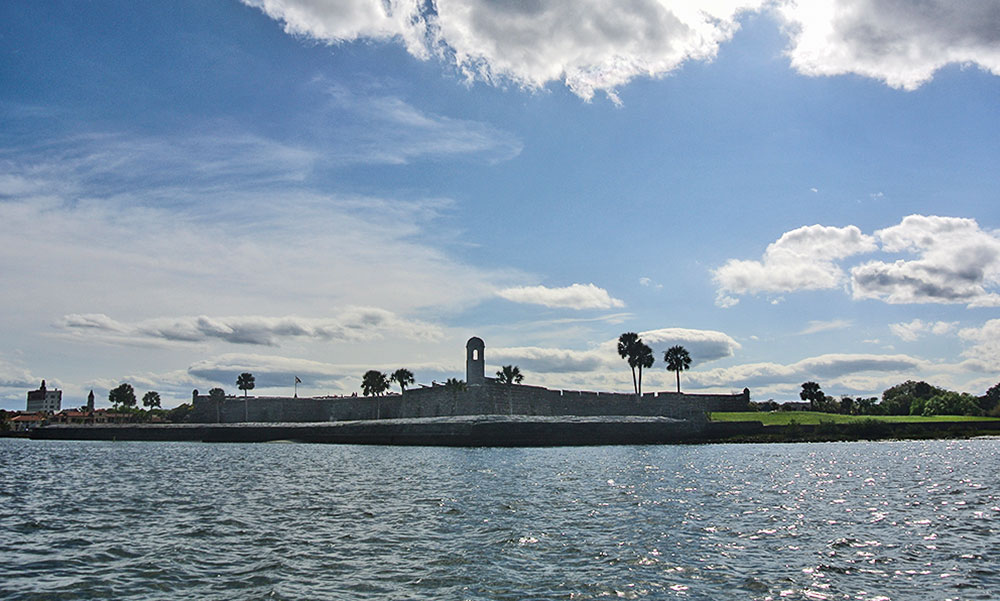 Explore a State Park
If you're looking for something a little less regimented, for a place to camp out overnight, or for the solace of a traipse down a nature trail, there are several parks in St. Augustine that feature tent and RV camping, as well as excellent hiking and biking trails. Some of St. Augustine's beautiful parks with camping and hiking options are listed below:
Anastasia State Park
Anastasia State Park is conveniently located on Anastasia Island, about a mile from the downtown historic district. The park offers camping, hiking, biking, beach access, and excellent water sports equipment rentals at Anastasia Watersports. Visitors can rent surfboards, kayaks, catamarans, and stand-up paddleboards to enjoy some time on the water. Anastasia State Park's Earth Day celebration is also a great opportunity for families to enjoy nature together and learn more about the area's wildlife.
Washington Oaks Gardens State Park
Located south of St. Augustine on state road A1A, Washington Oaks Gardens State Park boasts some of the most peaceful nature trails in Florida. The park is known for its majestic, Spanish-moss draped oak trees, making it the perfect place for a picnic.
Faver-Dykes State Park
Situated on Pellicer Creek just south of St. Augustine, this park offers a slew of outdoor activities. A popular site for birdwatching, Faver-Dykes State Park also offers camping, hiking, canoeing, kayaking, fishing, and more. The playground and picnic area make this park a favorite for families.
For our full list of things to do outdoors in St. Augustine, please visit our Recreation page. With the area's seemingly boundless natural beauty and wildlife in national and state parks, estuaries, and nature preserves, there's plenty of ground (and water) to cover, and no shortage of ways to get out there and explore.