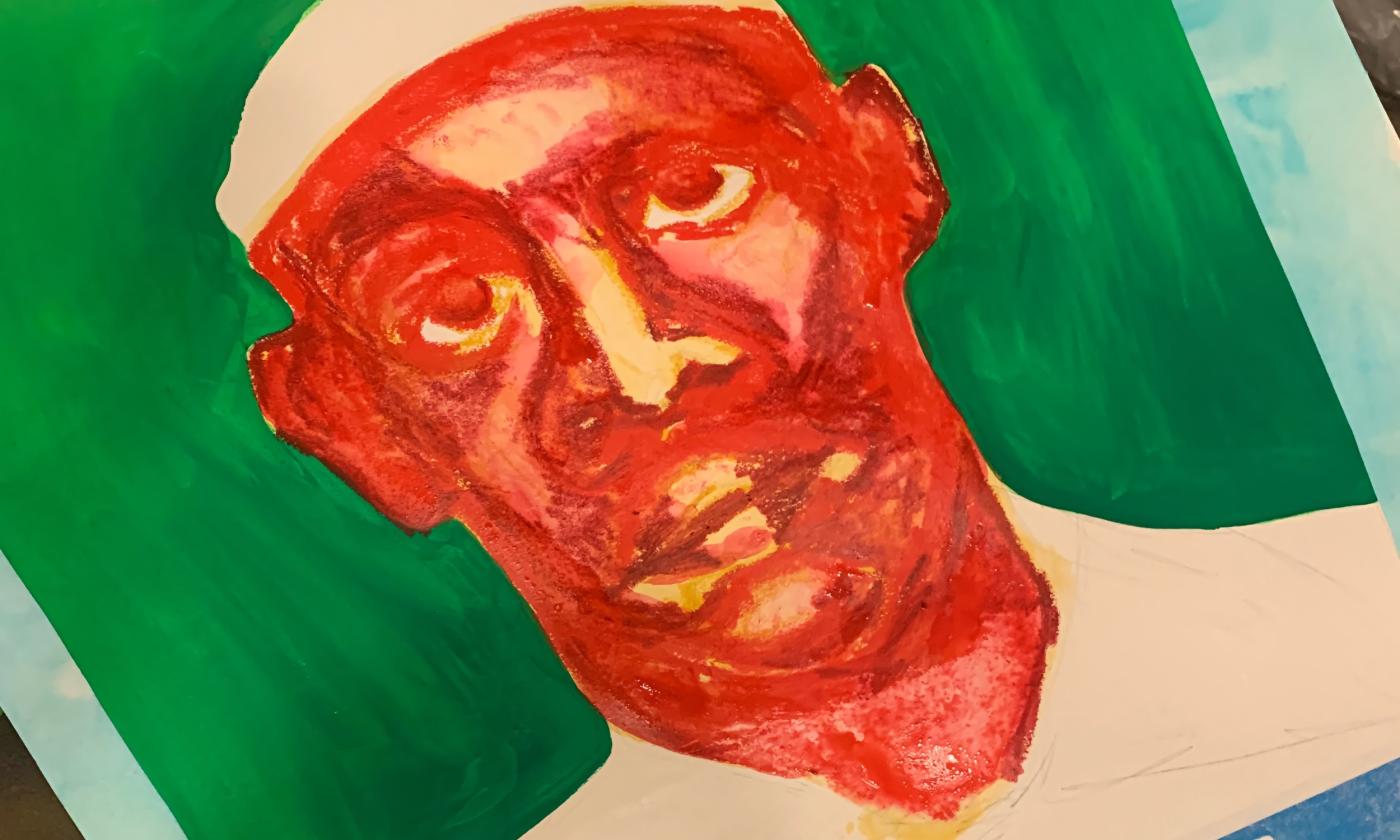 Friday, Nov. 4 to Friday, Dec. 2, 2022 | 10:00 a.m. - 4:00 p.m.
The Crisp-Ellert Art Museum, on the campus of Flagler College at 48 Sevilla Street, presents CEAM Artist Residency alumna Erin Kendrick's exhibition entitled, "The Hotelmen." It will be displayed on November 4, 2022 through December 2, 2022 between 10:00 a.m. to 4:00 p.m., with a walkthrough followed by a reception on November 4, 2022, between 5:00 p.m. to 8:00 p.m. 
Erin Kendrick creates paintings and installations representing black girls and women through a fresh perspective. Rather than silenced with a subtle undertone of victimization, which she believes has been historically portrayed through artwork, social media and other media outlets, Kendrick creates a vision where empowered females of color have feelings and voices that deserve recognition. 
In her recent exhibit, Kendrick displays the connections she has found between the Negro Baseball League's Cuban Giants, a St. Augustine team from the late 1920's, and the staff at the Hotel Ponce de Leon, which is now the centerpiece of Flagler College. 
Included in solo as well as group exhibitions, Kendrick's work has been displayed at establishments all over Jacksonville including; Yellow House and the Cummer Museum of Art and Gardens, as well as Florida State College, and the Ritz Theater and Museum. 
She has also been featured in the New Orleans African American Museum as well as the Nelson Mandela Metropolitan Museum in Port Elizabeth, South Africa.
The Crisp-Ellert Art Museum is an accessible building. If you are a person with a disability and need reasonable accommodations, please contact Phil Pownall at 904-819-6460. Sign Language Interpreters are available upon request with a minimum of three days' notice. 
For more information, please contact Julie Dickover at (904)-826-8530, send an email to [email protected], or visit Flagler's CEAM (Crisp-Ellert Art Museum.) 
Admission: Free event
When: 10 a.m. - 4 p.m. daily on Friday, November 4, 2022 through Friday, December, 2, 2022. 
Where: The Crisp-Ellert Art Museum is located at 48 Sevilla Street in historic downtown St. Augustine.