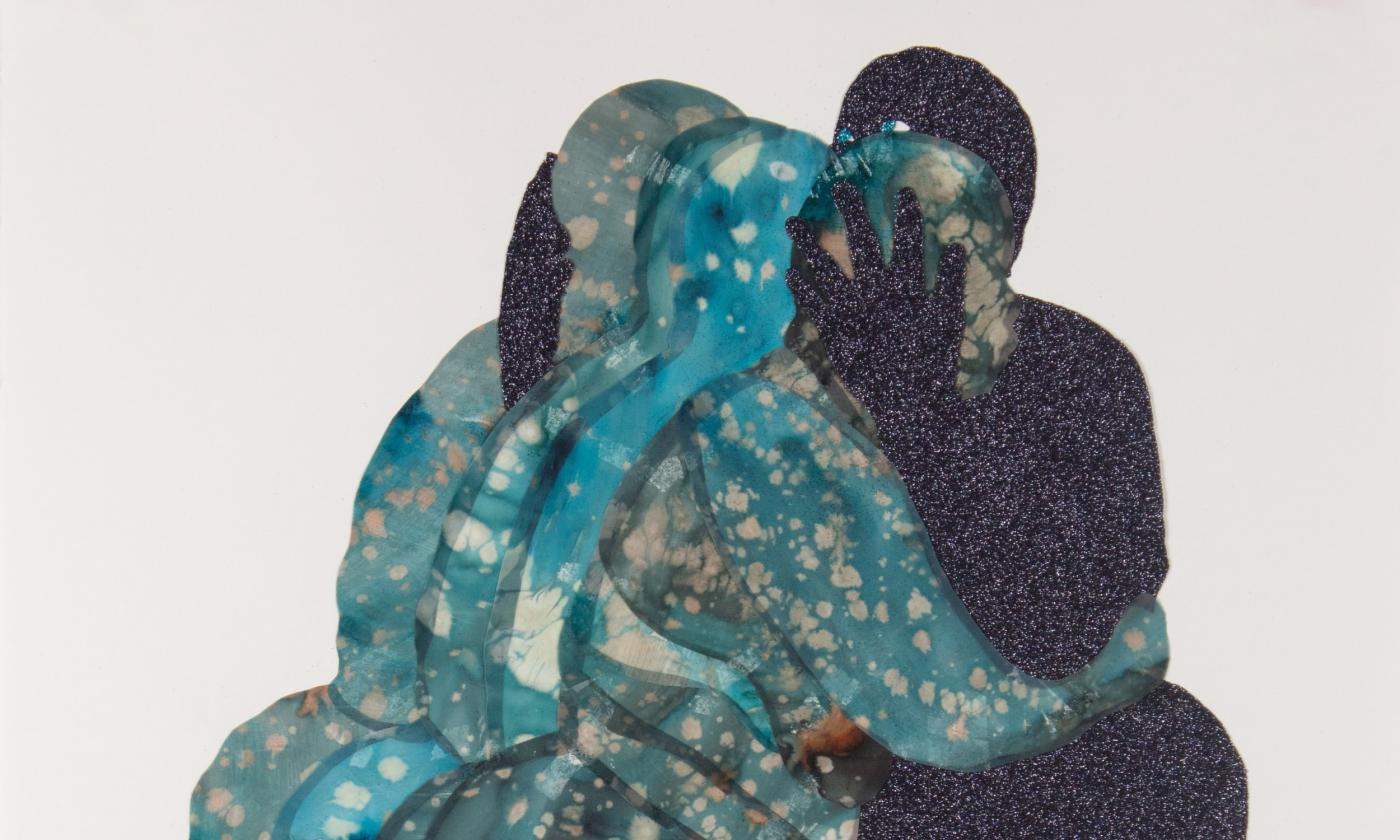 Tuesday, Sept. 6 to Saturday, Oct. 22, 2022 | 10:00 a.m. - 4:00 p.m.
The Crisp-Ellert Art Museum, on the campus of Flagler College at 48 Sevilla Street, presents M. Florine Démosthène's solo exhibition entitled, "Always in All Ways." The exhibition will be displayed from September 6, 2022 through October 22, 2022, with  Démosthène giving a walkthrough of the exhibition on the First Friday Art Walk, which is at 6:00 p.m. followed with a reception at 8:00 p.m. on Friday, October 7, 2022.
Born in the United States and raised between Port-au-Prince, New York, and Haiti, M. Florine Démosthène is the recipient of a Tulsa Artist Fellowship, Arts Moves Africa Grant, and a Joan Mitchell Foundation Grant. Her time traveling and living in various places around the world, including Accra, Ghana, inspired Démosthène's twelve new mixed media works on paper and new sculptures.
Against a white backdrop, Démosthène uses collage, ink, pigment sticks and glitter to create images of "other worlds," intertwined to demonstrate the embodiment of a universal love—human and bodily, mystical, or spiritual. Her work, which includes three-dimensional elements, installations using sculptures that reference shrinal objects, and other components are meant to encourage the consideration of a more expansive viewpoint on "love," leaving viewers with an obscure understanding of the true beginning or end.
The Crisp-Ellert Art Museum is an accessible building. If you are a person with a disability and need reasonable accommodations, please contact Phil Pownall at 904-819-6460. Sign Language Interpreters are available upon request with a minimum of three days' notice. 
For more information, please contact Julie Dickover at (904)-826-8530, send an email to [email protected], or visit Flagler's CEAM (Crisp-Ellert Art Museum.) 
Admission: Free event
When: 10 a.m. - 4 p.m. daily on Tuesday, September 6, 2022 through Saturday, October 22, 2022. 
Where: The Crisp-Ellert Art Museum is located at 48 Sevilla Street in historic downtown St. Augustine.