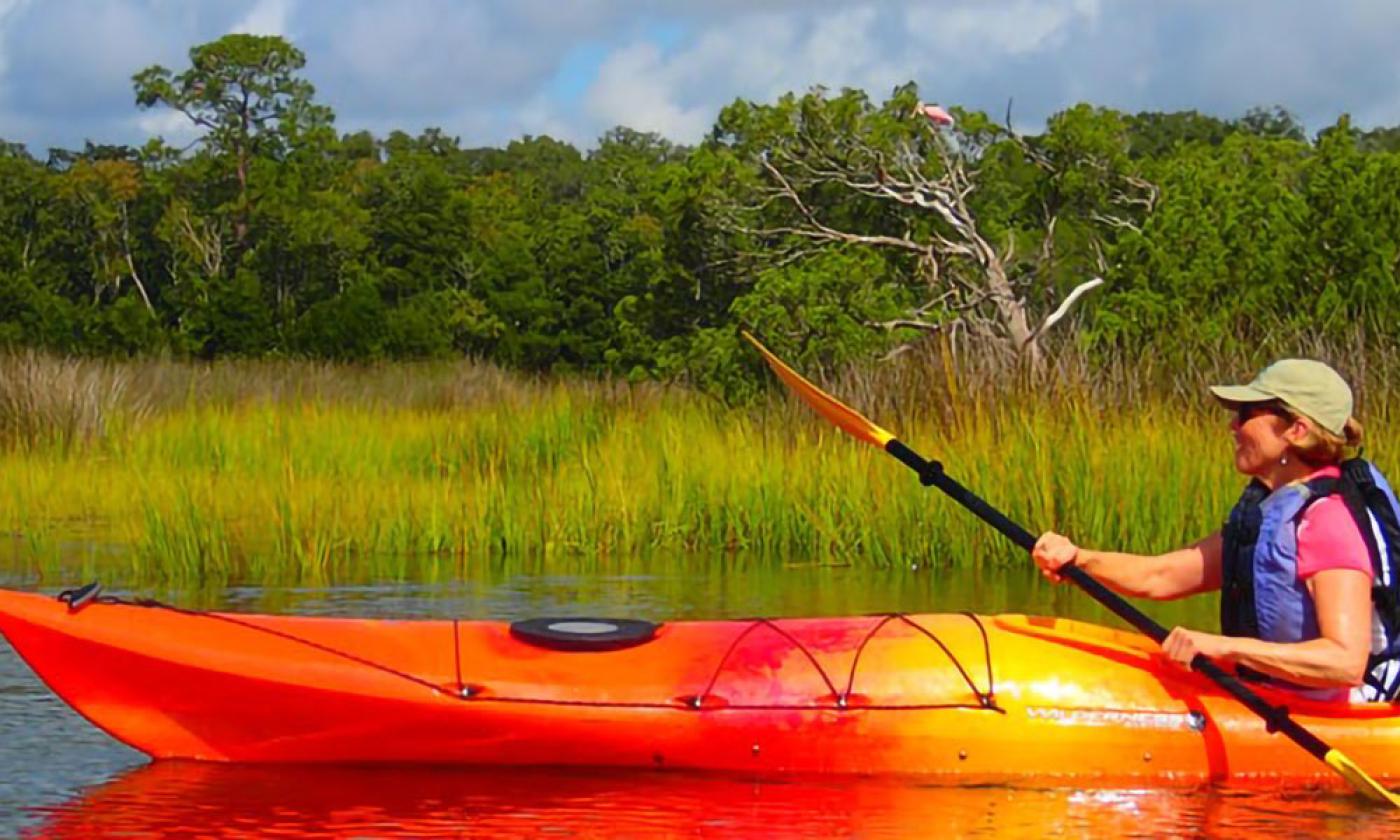 Thursday, June 23, 2022 | 5:00 - 8:00 PM
The St. Johns County Parks Department offers 3-hour kayak trips on the Matanzas on Thursday through Saturday, June 23, 24, and 25, 2022. A County Naturalist will lead the tours, which occur at different times and locations. The Thursday, June 23 kayak trip starts at Nocatee Landing Launch at 5:00 p.m. and lasts until 8:00 p.m.
Participants can bring their own boat or use one of the county kayaks for these trips, which explore the history and natural areas of the intracoastal waterway. For more information and to make a reservation, contact Kelly Ussia at (904) 209-0335 or email here.
Admission: The fee for non-St. Johns County residents is $50.00 for those using a St. Johns County (SJC) boat and $30.00 for those who provide their own boat (12-foot minimum). St. Johns County residents receive a $10.00 discount on those prices. To reserve a spot, call (904) 209-0355 or go here. When setting up a reservation by email, please be sure to include a phone number, email address, date of the trip desired, residency status, and whether or not you will be using a county kayak.
When: Thursday, June 23, 2022, from 5:00 to 8:00 p.m.
Where: The Thursday tour begins at Nocatee Landing Kayak Launch, at 2015 Nocatee Landing Trail in Ponte Vedra.
On Friday and Saturday, June 24 and 24, 2022, the trips will leave from the Helen Mellon Schmidt Kayak Launch in Summer Haven. Go here to learn more about these trips.