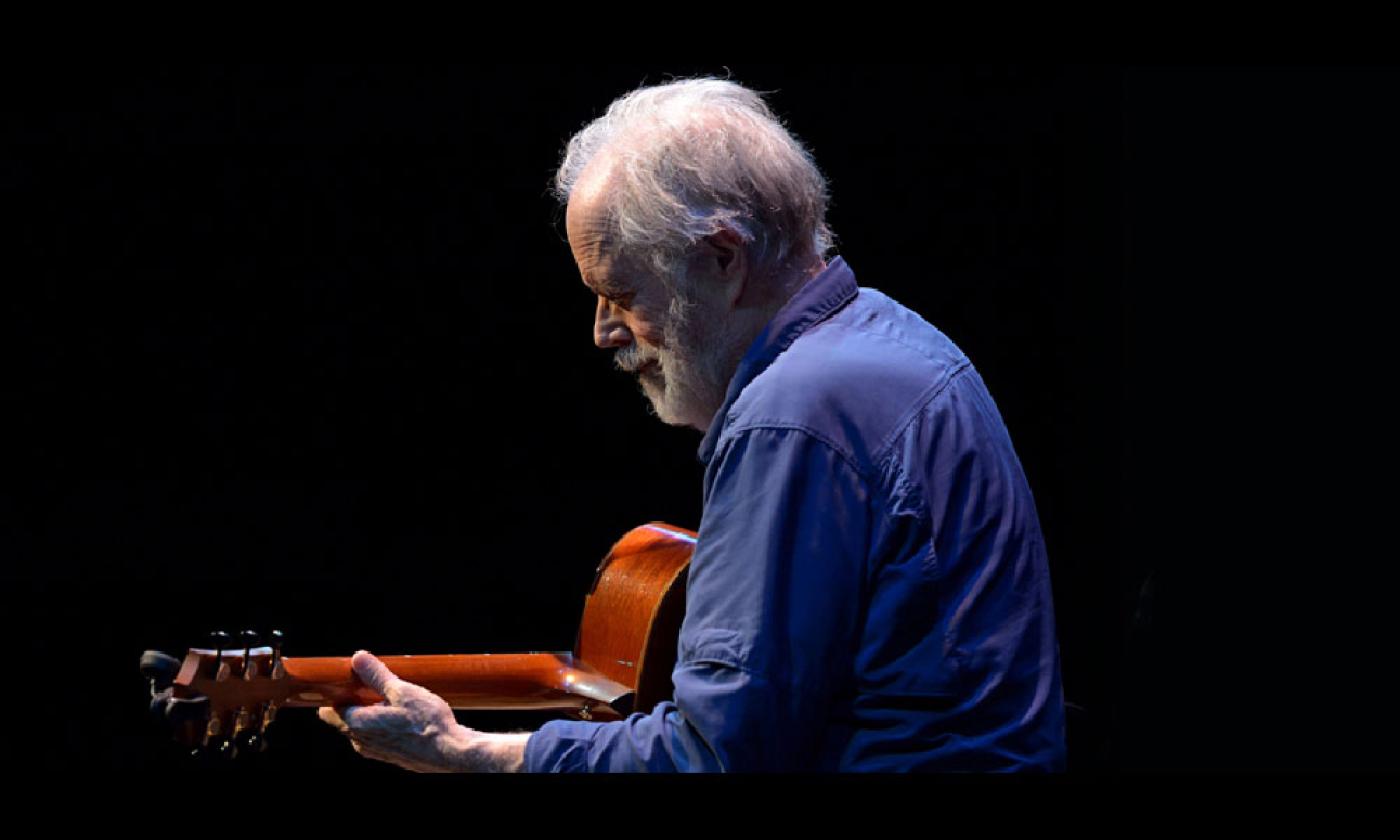 Please Note: This event is from 2022

This concert was originally scheduled for April 10, 2020, and was postponed due to the coronavirus emergency. It has been rescheduled to Sunday, January 30, 2022. Tickets purchased for original dates will be honored for this rescheduled date. For additional information including refund inquiries, please visit www.theamp.com and www.pvconcerthall.com.
The Ponte Vedra Concert Hall, in partnership with Flying Saucer Presents, welcomes the return of 12-string acoustic guitarist Leo Kottke for a live concert on Sunday, January 30, at 2022.
Acoustic guitarist Leo Kottke is best known for his fingerpicking technique and his music style that blends blues, jazz, and folk. An acknowledged master of the guitar, Kottke is the consummate instrumentalist, producing lyrical and syncopated, polyphonic melodies that have gained him an international following.
Originally from Athens, Georgia, Kottke was raised in 12 different states, absorbing a variety of musical influences as a child, when he played both violin and trombone, before settling on the guitar at age 11.
With Capitol Records, Kottke released Greenhouse in 1972 and My Feet Are Smiling and Ice Water in 1973, while he continued to partner with guest musicians and expand his guitar technique. In 1975, his album Chewing Pine reached the U.S. Top 30, and his fan base grew to include Europe and Australia.
Kottke collaborated with Phish bassist Mike Gordon on Clone in 2002, which they then followed up with Sixty Six Steps. In 2008, the University of Wisconsin - Milwaukee awarded him an honorary Doctorate in Music Performance.
For more information about Leo Kottke and for details about this concert, please visit here.
Admission: Tickets are $54.50 for Rows A through F, $44.50 for Rows G through Q, and $34.50 for All Remaining Rows.
When: Sunday, January 30, 2022, at 8:00 p.m. Doors open at 7:00 p.m.
Where: The Ponte Vedra Concert Hall is located at 1050 A1A North in Ponte Vedra Beach.
Parking Information: Parking will be available onsite. There is a $5 parking fee for ticketed events. Parking is free for free events only. For events not produced by the St. Johns County Cultural Events Division, parking fees will be at the discretion of the event producer.

Admission | Ticket Prices
| Option | Price |
| --- | --- |
| Rows A – F | $54.50 |
| Rows G – Q | $44.50 |
| All Remaining Rows | $34.50 |
Have a Question?