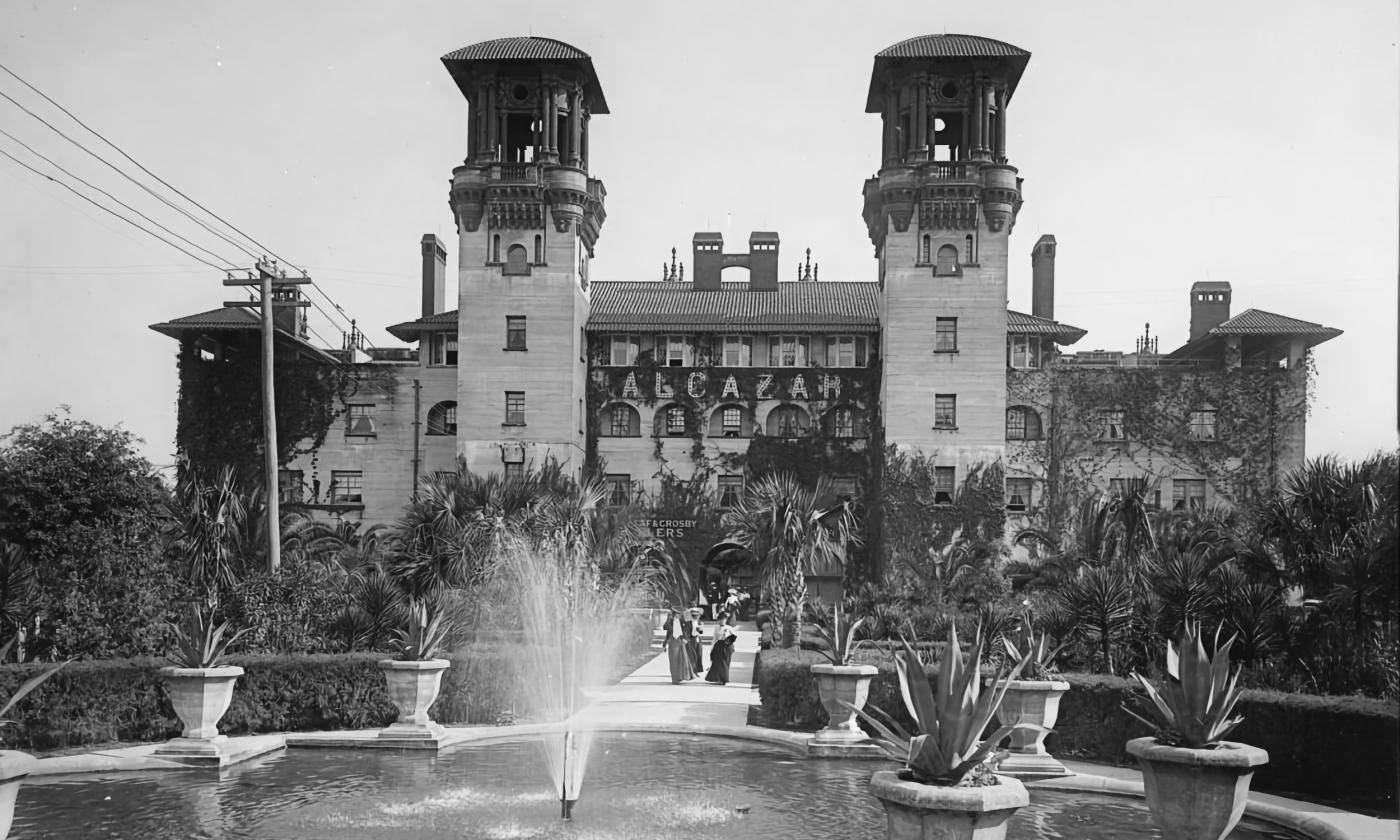 The Lightner Museum presents "St. Augustine Through the Lens of William Henry Jackson," beginning on Tuesday, January 2, 2023. The exhibit, which opens on December 31 for guests at the LIghtner's New Year's Eve party, had been commissioned by Henry Flagler for promotional purposes to entice tourists to St. Augustine.
In the 1870s, William Henry Jackson traveled throughout the continental U.S. to take photos for a United States Geological Survey of the Territories. As a result, he is known primarily for his documentation of the American West. His photos were eagerly anticipated and viewed by the public and were instrumental in encouraging congress to establish Yellowstone National Park in 1872.
In St. Augustine, Jackson photographed the landmarks and streets, as well as its workers and residents. While this collection certainly shows the city's now iconic landmarks, such as the Lightner Museum and the narrow Treasury Street, visitors will also be able to learn more about the city during the Gilded Age, when carters negotiated the streets with a luggage piled precariously high, and when men and women of leisure played golf on the grounds of the Castillo.
The cover photo is of what was then known as The Alcazar, Henry Flagler's second hotel in St. Augustine. Now, this building contains the City Offices and the Lightner Museum.
Admission: $17 adults; $14 college students and seniors; $10 youth ages 12-17; free for children 11 and under
When:  Daily from January 2, 2023, from 9:00 a.m. to 5:00 p.m.
Where: The Lightner Museum is located at 75 King St. in historic downtown St. Augustine.
The Museum is generally open 7 days a week. They are closed on New Year's Day, July 4th, Thanksgiving, and Christmas.
Admission | Ticket Prices
| Option | Price |
| --- | --- |
| Adults | $17 |
| College Students and Seniors | $14 |
| Youth (12 to 17) | $10 |
| Children (11 and under) | Free |
Have a Question?