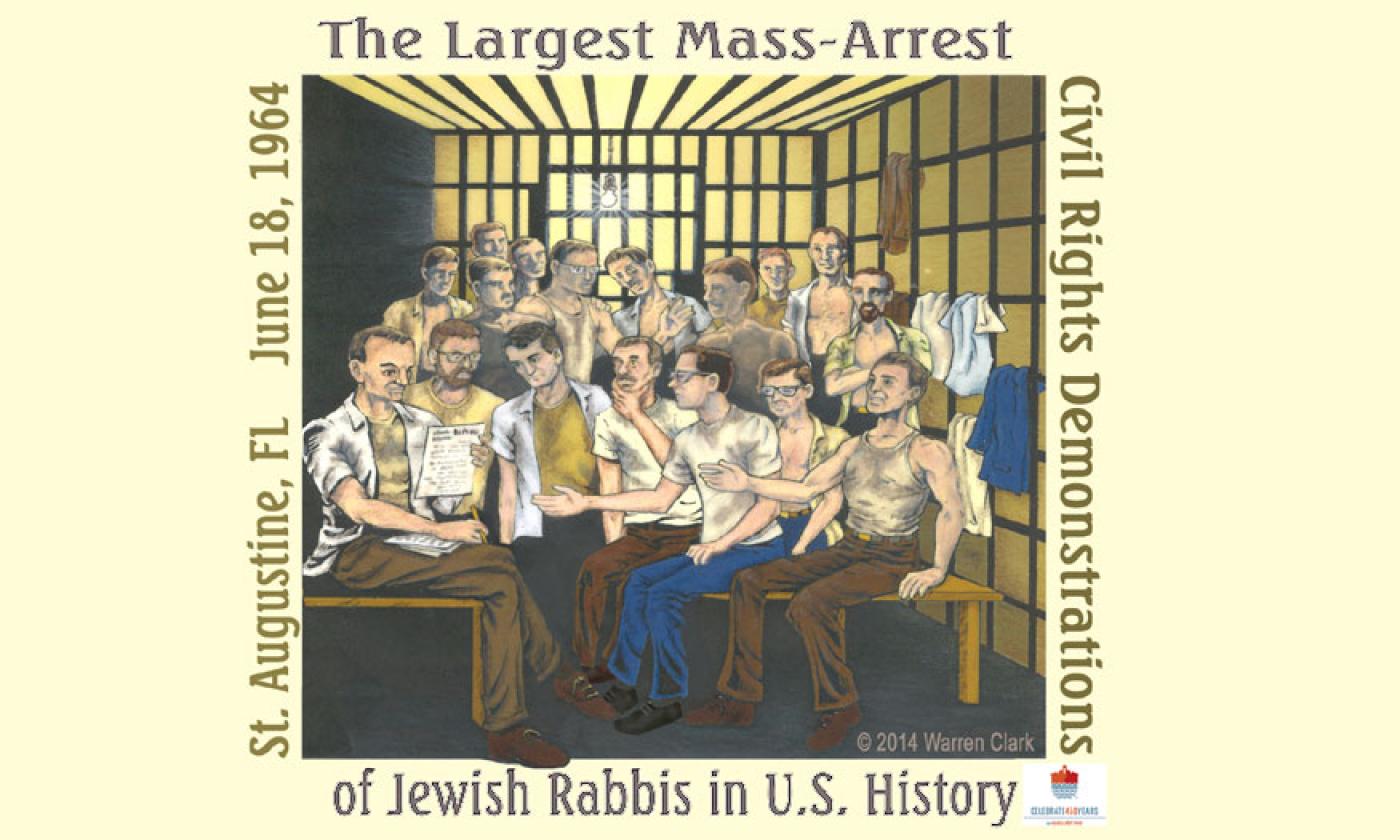 Please Note: This event is from 2014
Meet the Rabbis is an event commemorating the 50th anniversary of the signing of the Civil Rights Act. For this event, several rabbis who were arrested on June 18, 1964 in connection with the civil rights movement will be reuniting to remember their famous mass arrest in St. Augustine. JT Johnson, a demonstrator involved with the Monson Motor Lodge protest where Martin Luther King Jr. was also arrest, will be present at this event as well. The rabbis in attendance, including Israel Dresner, Daniel Fogel, Jerrold Goldstein, Richard Levy, Allen Secher and Hanan Clyde T. Sills, will read the letter they wrote from prison, "Why We Went," to mark the occasion.
Following the event, the rabbis will be available for a Q&A session. They'll also have the opportunity to tour the Journey: 450 Years of the African-American Experience exhibition. This event is being hosted by the 450th Commemoration and the St. Augustine Jewish Historical Society.
Admission: RSVP for the FREE event by calling (904) 825-1053 or email [email protected].
When? Wednesday, June 18, 2014.
Where? At The Visitor Information Center near the parking garage in downtown St. Augustine. 10 W Castillo Dr., St. Augustine, FL, 32084.