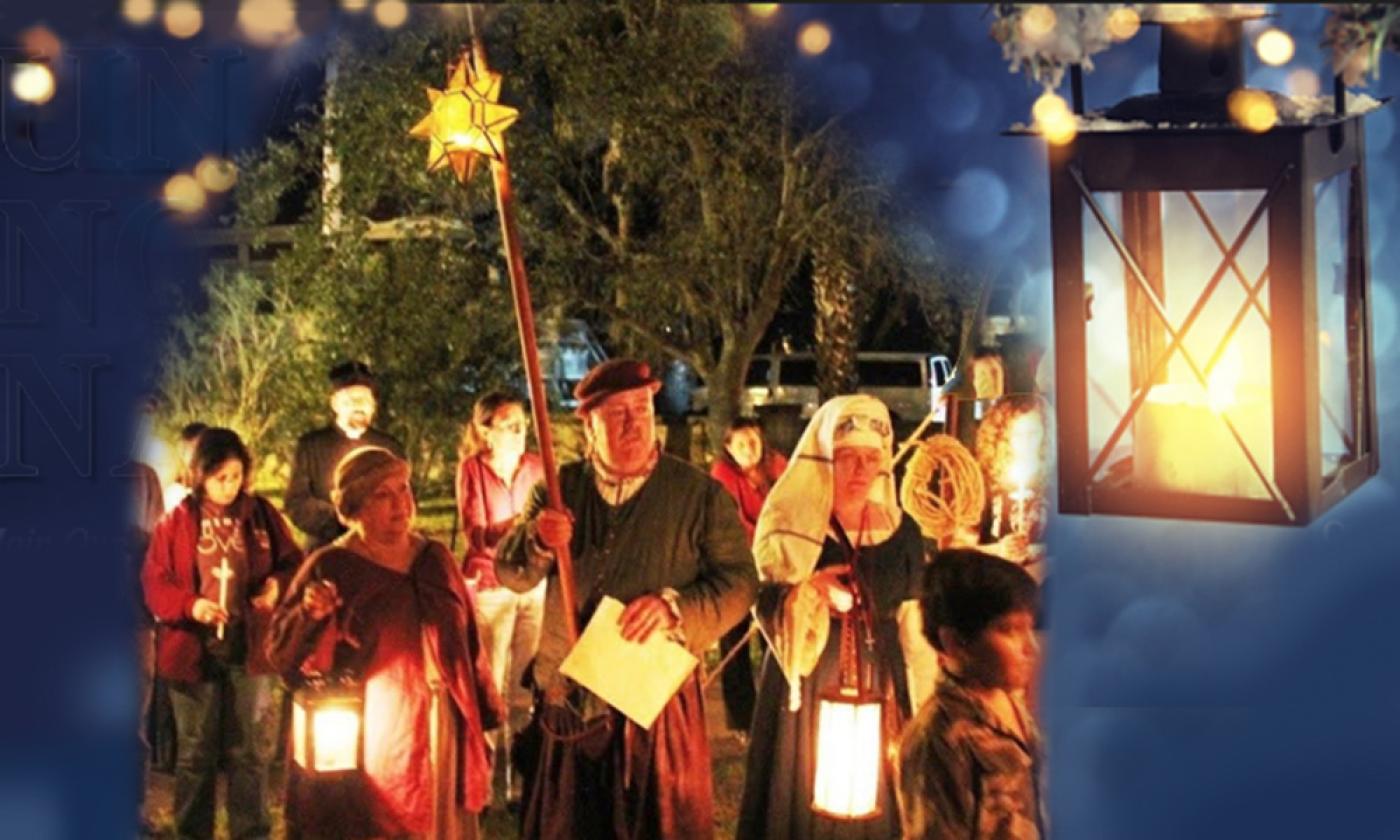 On Decenber 15, 2022, the organizers of "Una Noche de Navidad" announced they had chosen to cancel this year's event due to the expected harsh weather. Since the entire envent is outdoors, they were concerned about the people attending and participating and the equipment they would need to use for the event.
For "Una Noche de Navidad" (A Night of Christmas), Historic Florida Militia and the National Shrine at the Mission Nombre de Dios join forces to recreate a Spanish tradition that commemorates the search Mary and Joseph undertook for a safe place to stay before the birth of Jesus. In addition to the Procession of "Las Posadas" (the Inns), the mission will offer eucharistic adoration, a live nativity, and cookies and hot cocoa.
They are limiting numbers participating each hour, and offering the opportunity to register for a time. Currently, there are spaces available at 3:00, 4:00, 5:00, and 8:00 p.m. To register, go here.
Admission: Free. Registration is required to participate in the procession.
When: CANCELLED for 2022 
Where: The National Shrine of Our Lady of La Leche is located at the Mission Nombre de Dios, 101 San Marco Ave., St. Augustine, FL 32084