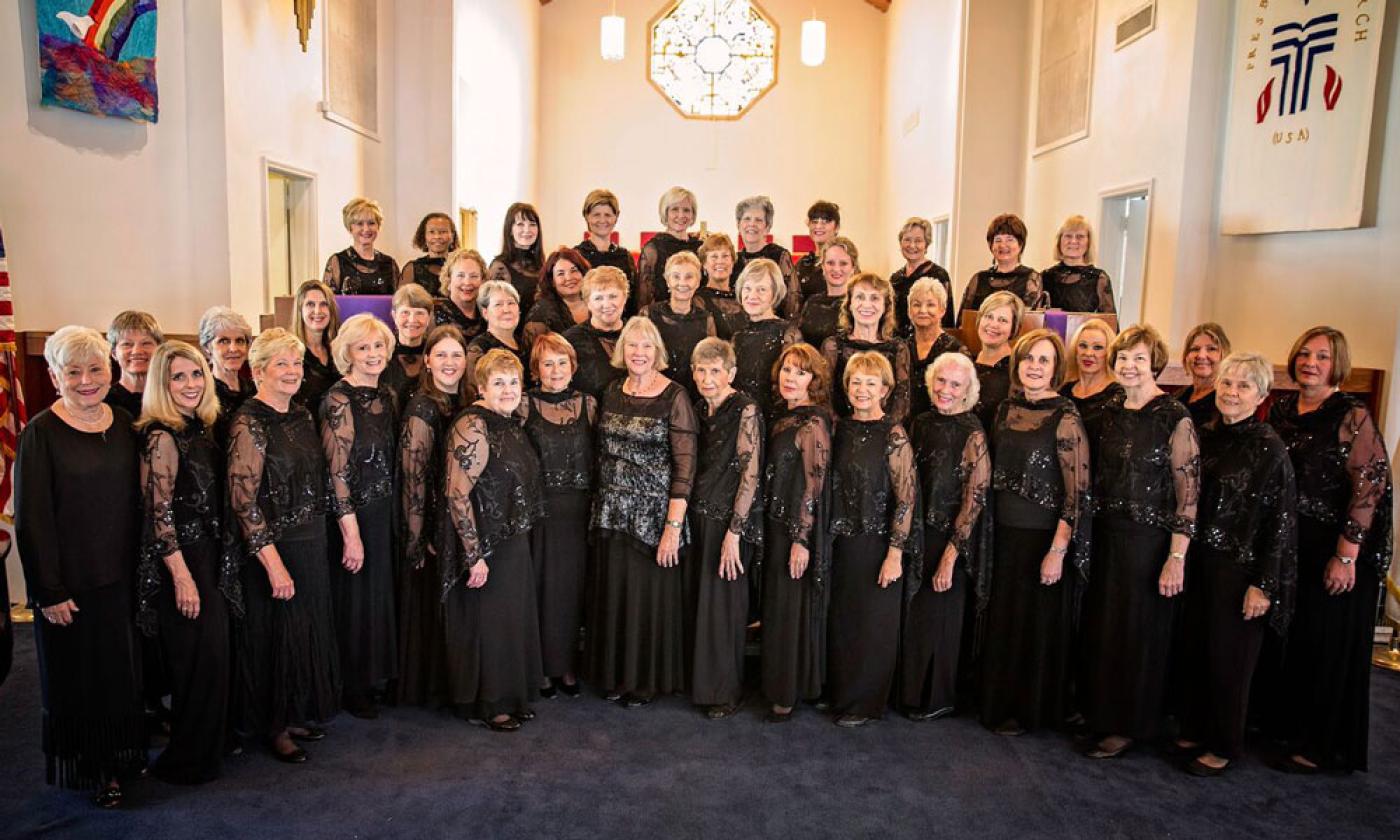 Please Note: This event is from 2021
The North Florida Women's Chorale will open Romanza's Chamber Music Series with a noon concert Saturday, May 8, 2021, at Ancient City Baptist Church.
Taking its theme from Rollo Dilworth's setting of the Langston Hughes poem, "I Dream a World," the concert will feature music of hope.
During the concert, the women's ensemble will also sing "What a Wonderful World", "Music Down in My Soul", "Set Me as a Seal" and other favorites.
Directed by Kerry Fradley and accompanied by Kathleen Vande Berg, the North Florida Women's Chorale is one of the premier vocal ensembles in Northeast Florida. The chorus of 40 treble voices consists of singers from Jacksonville, Ponte Vedra Beach and St. Augustine.
Admission: Free
When: Noon to 1 p.m., Saturday, May 8, 2021
Where: Ancient City Baptist Church is located at 27 Sevilla St. in downtown St. Augustine.
This event is part of the Romanza Festivale of Music and the Arts, an annual festival consisting of two weeks of historical, cultural and creative events celebrating all things St. Augustine. From May 1 to 15, 2021, the nation's oldest city will be jam-packed with music and dance concerts, living history events and historical tours, live theater, art exhibits and much more. To find out more about the full two weeks of events, visit here.
For details on Romanza Festivale — its goals, sponsors and organizers, visit the Romanza website here.
Editor's Note:
We encourage you to verify event times and details with the organizers, as they may change.