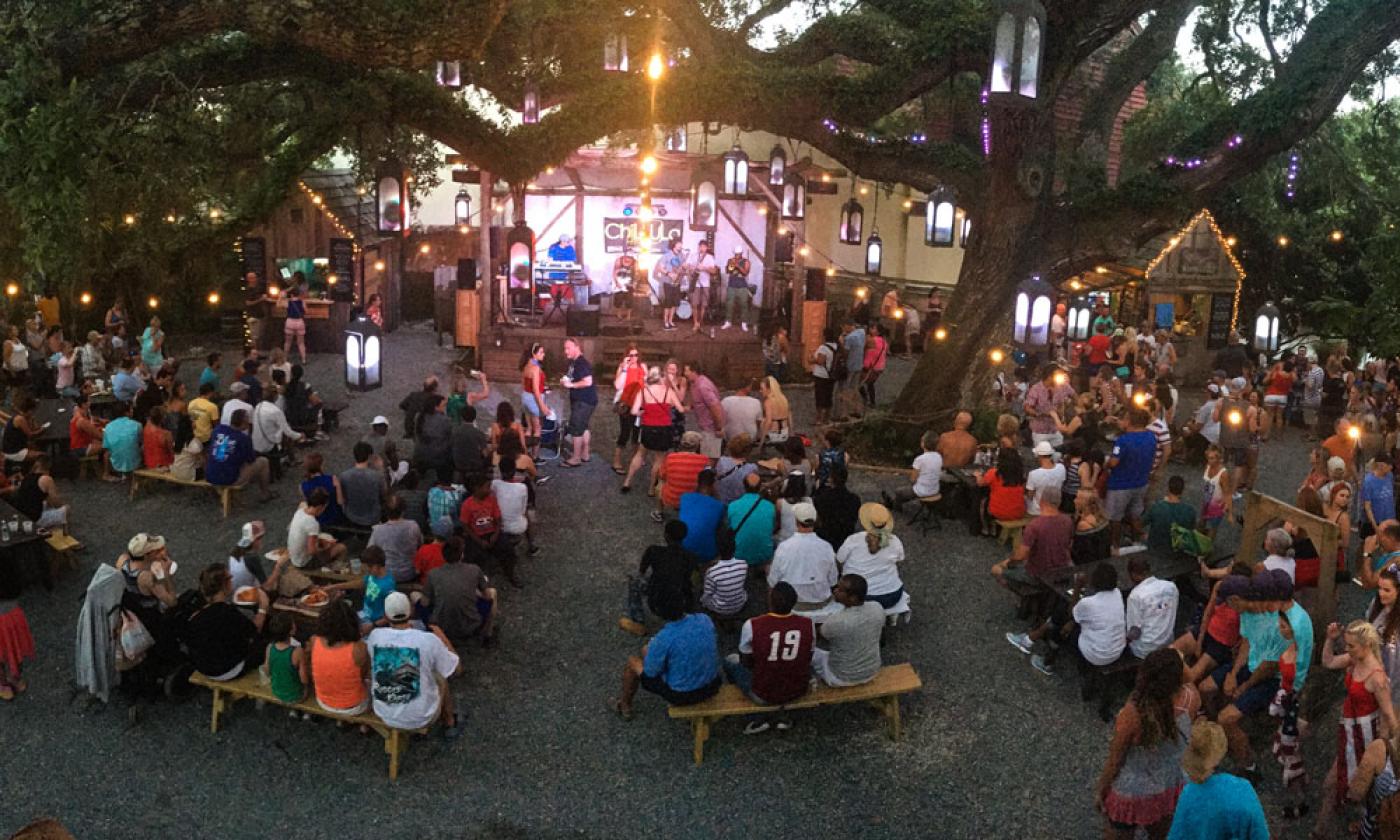 Please Note: This event is from 2021
Narrow, Northeast Florida' independent music magazine, will host local acts every other Friday in the Colonial Oak Music Park.
Each showcase will feature three different musicians or bands and will have a different theme from Hardcore Rock n' Roll to Classic Country.
The Colonial Oak Music Park is an intimate outdoor theater with a stage, table seating for 175 guests and an outdoor bar. The romantically lit, rustic setting is ideal for an evening of drinks and music with friends or family.
The concerts are free, but drinks will be sold at an open bar. Seating is on a first come, first served basis.
Admission: Free
When: 7 to 10 p.m. every other Friday
Where: Colonial Oak Music Park is located at 21 St. George St. in historic downtown.
Admission | Ticket Prices