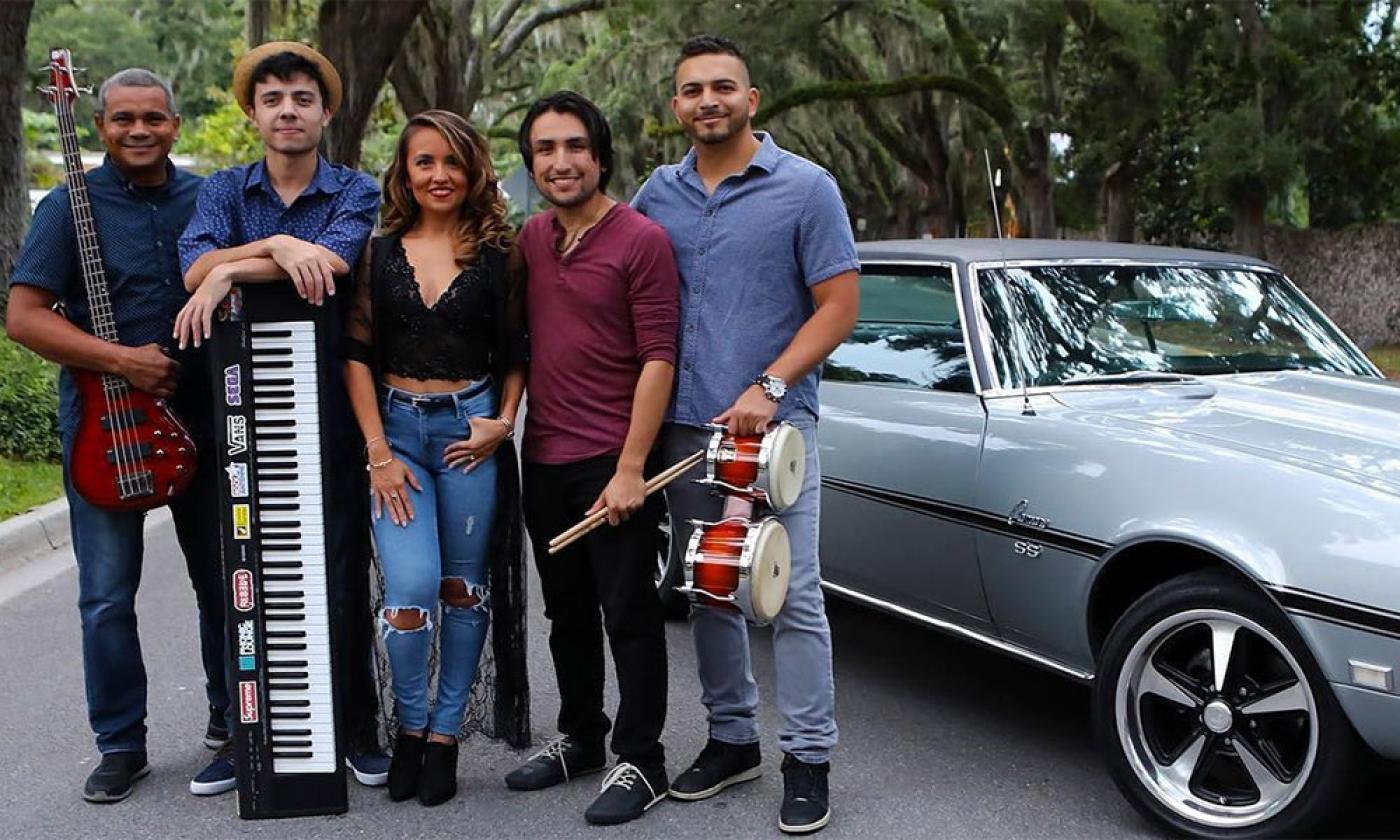 Baba Caiman
A Latin-Fusion Band with a passion for music and fun.
Baba Caiman, a Latin Fusion Band, was founded in 2016 in Jacksonville, Florida by a group of friends who share an intense passion for music and fun.
Baba Caiman's playlist is designed to represent the group's cultural diversity and the different cultures they each come from. Their music focuses on sounds and rhythms from all over Latin and North America — particularly from Latin America and the Caribbean. 
Made up of Erika Weitz, Lead Singer; Raul Martinez, Percussionist; Michael Qintero, Drummer; Jose Piña, Bassist; and Andre Martins on Keyboards. Baba Caiman provides high-energy performances and a musical repertoire that keep people moving to the Latin rhythms.
Editor's Note:
We encourage you to verify event times and details with the organizers, as they may change.