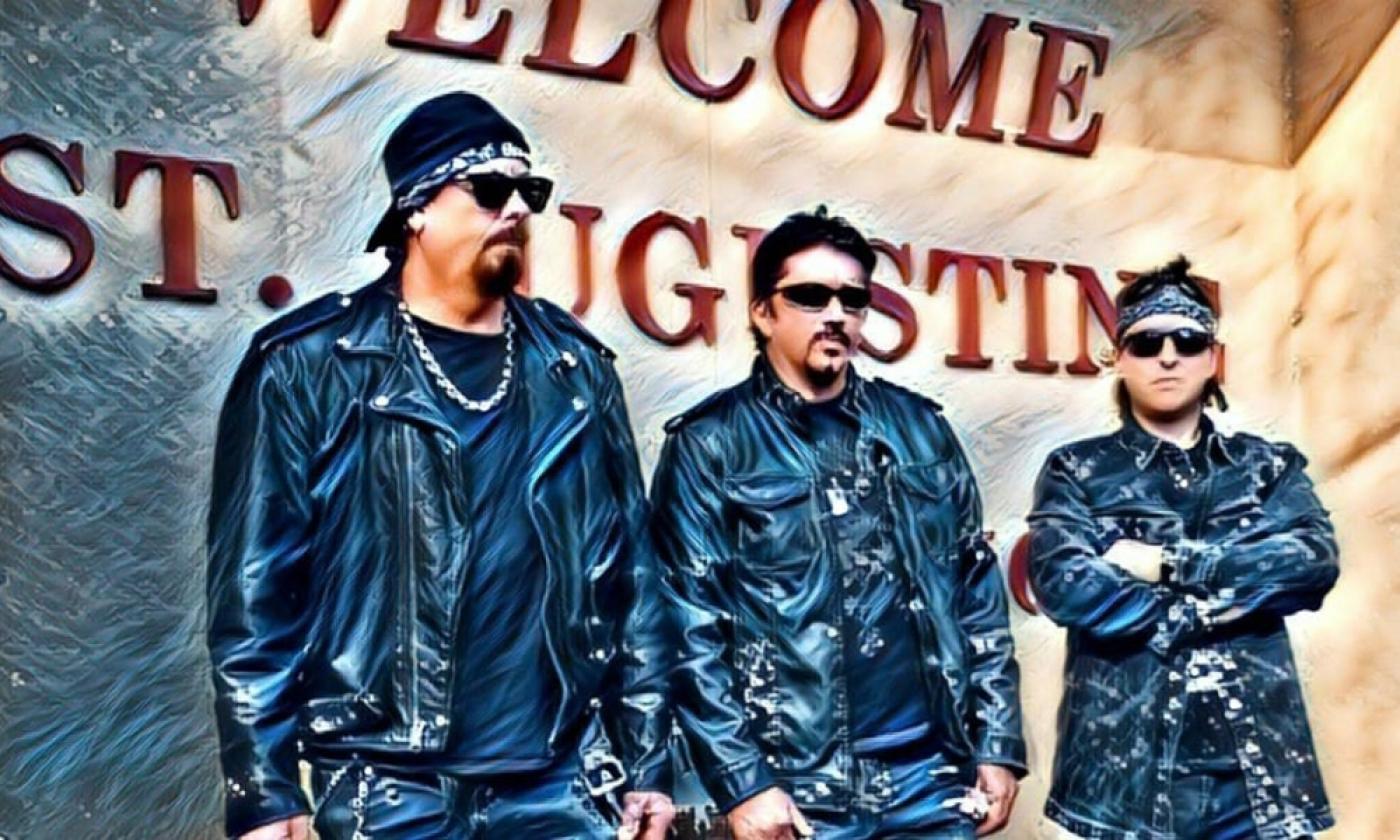 Founded in 2005 and voted "Band of the Year" in 2018 and 2020 by readers of a popular local entertainment magazine, the local 3-person rock band Blistur has proven to be an enduring favorite in Northeast Florida and throughout the south.
Two of the original founders are still with the band. Chris Kellam, grew up in Jacksonville and began writing songs while young. A singer/songwriter and the band's lead guitarist, Chris played in a number of bands in his quest to find a way to make music his full-time career. His music is influenced by Eddie Van Halen, Stevie Ray Vaughn, Metallica, and Jimmy Page.
The other founding member, Neal Gupton, plays drums and percussion and met Chris when they were both members of Sweatin' Bullets. They left that band to form Blistur. Neal is from St. Augustine and has performed in many bands as well as in the orchestra pit for Broadway touring shows. Neal's musical influences include Buddy Rich, Dennis Elliot, and Alex Van Halen.
Vince Jones, on bass and keyboards, is the newest member of the band. From upstate New York, Vince was raised in a musical family and both his mom and sister have played in bands. Vince has been influenced in his music by Ann Wilson, Vinnie Moore, Rob Halford, and Steve Perry.
Blistur has performed over 250 concerts a year. They've opened for Joe Bonamassa and for Crossfire, played in a concert that included Bad Company and Molly Hatchett, and played all over the Southeast U.S., plus Sint Maartin, and Cuba.
The band has one live concert on DVD and seven albums, all of which contain original music and covers. Their newest release is "2020 The End of the World."
Editor's Note:
We encourage you to verify event times and details with the organizers, as they may change.