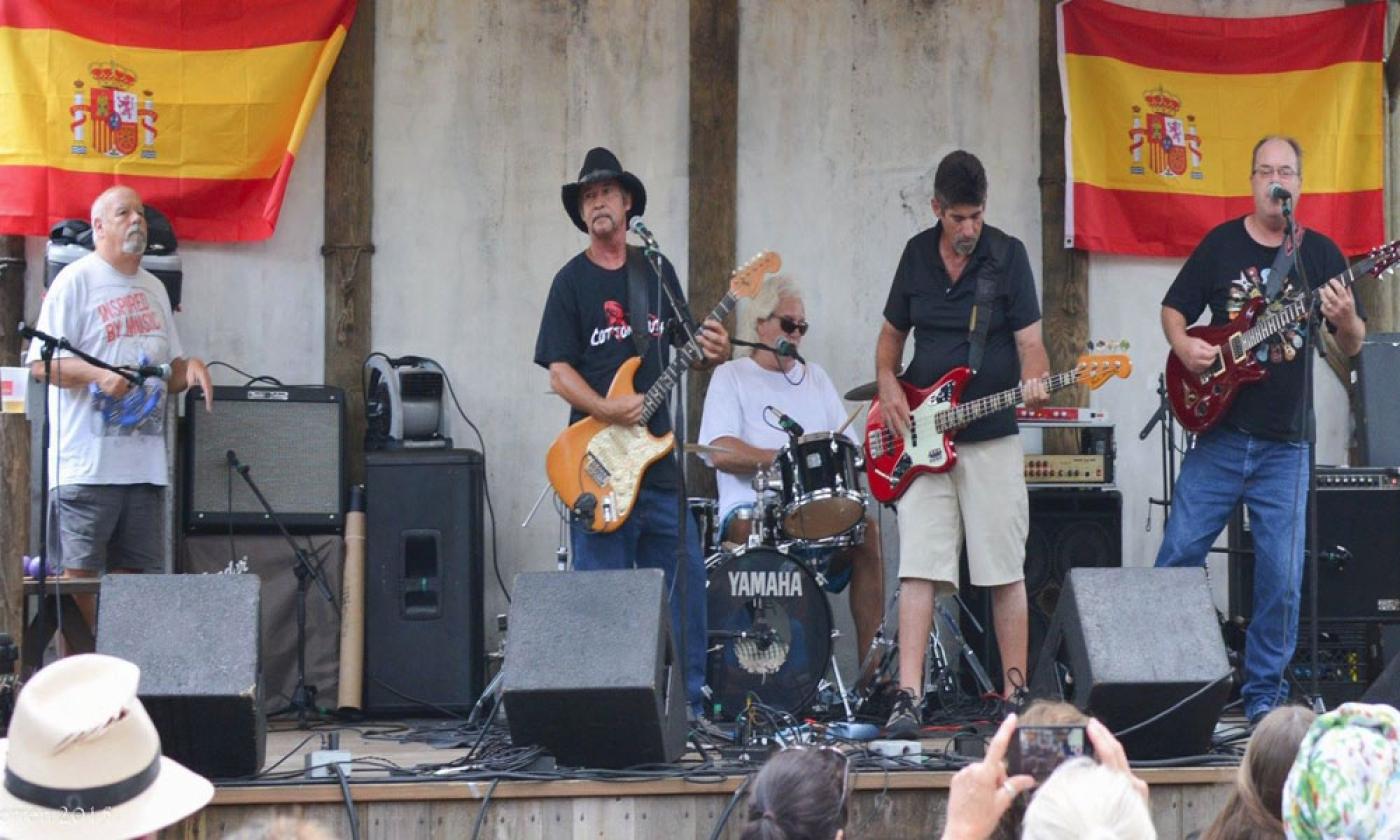 Cottonmouth
Kings of rock and roll, St. Augustine's Cottonmouth is driven by rock and roll, hard rock, progressive rock, southern rock, and an overall feel of classic rock.
Cottonmouth is in and of itself an anthem of rock and roll with an unstoppable energy driven by catchy electric guitar riffs, three-part harmonies, and fist-pumping crowds. The St. Augustine, Florida band always seems ready for a musical throw-down, bringing an on-stage aura that is hard to ignore and a pity to miss. Cottonmouth is rooted in classic rock, performing a variety of both covers and their own foot-stomping originals that are so well-written that they're almost familiar, as if one has heard them before. They are natural rock and rollers, adding to the mix hard rock and progressive rock, all under the umbrella of their characteristic hard-edged southern rock sound. They have quickly gained a southeast region notoriety to become a symbol of the classic rock genre.
Led by lead electric guitarist and lead vocalist Jody Stratton, the band's signature sound is built upon this multi-talented and multi-faceted musician. It's clear to see that the ensemble is extremely well-rehearsed, but also leaves room for the improvisational and the unexpected within their live performances. James Wilson holds down the electric rhythm guitar and will also jump upon the chance to shred a lead guitar riff, showcasing the sheer dynamic of switching musical positions on a moment's notice. The group also consists of Rob Hunter on keys and Tommy Hurley on drums with countless guest appearances by various bass players and percussionists. The ensembles choice of cover songs varies from The Allman Brothers Band to Jefferson Airplane, bringing audiences a wide variety of well-known favorites to connect with. The band is attentive to audience engagement and vows to always "play something for everyone."
Editor's Note:
We encourage you to verify event times and details with the organizers, as they may change.