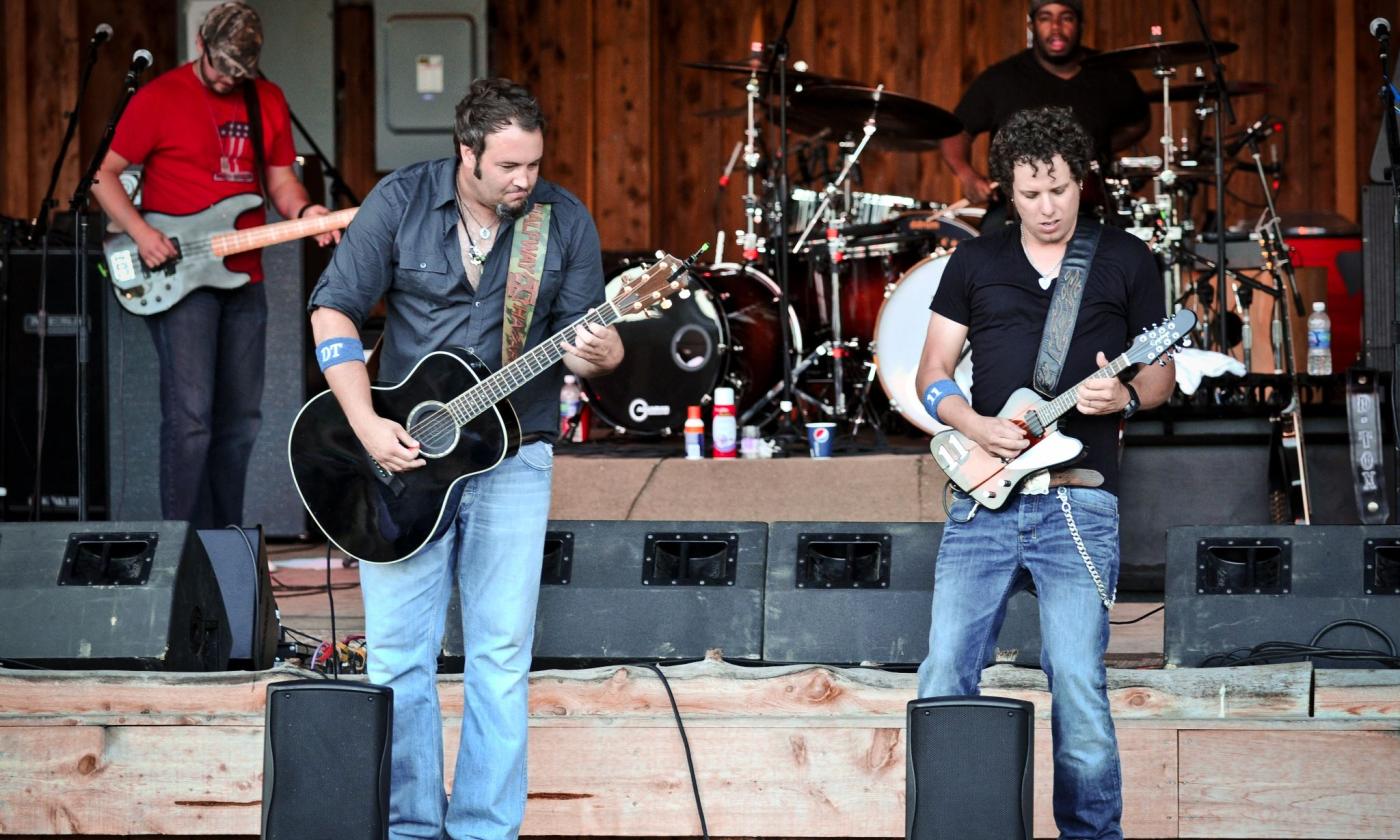 Halfway to Hazard
"Halfway to Hazard" were the first words they ever penned together and became symbolic of their musical journey.
Chad Warrix and David Tolliver formed their band and started playing regularly in Nashville clubs. Their shows created a buzz for their name, and soon enough they caught the attention of producer Byron Gallimore and Tim McGraw. Once they saw the band's potential they steered them into a studio to produce some music. Shortly after, they released a self-titled album and started opening for Tim McGraw and Faith Hill on the Soul to Soul II Tour, and over the years they started opening for Jason Aldean as well as other artists. 
The group earned a nomination for Duo of the Year, and a Billboard hit single "Daisy." When Halfway to Hazard isn't out performing, the boys use their platform for charitable efforts. They have raised over $500,000 for hurricane relief in Texas and Florida, and have raised a million dollars for music programs in their home state of Kentucky. They are also avid supporters of the TJ Martel Foundation, Storme Warren's Nashville Navy, and Tracy Lawrence's Turkey Fry.