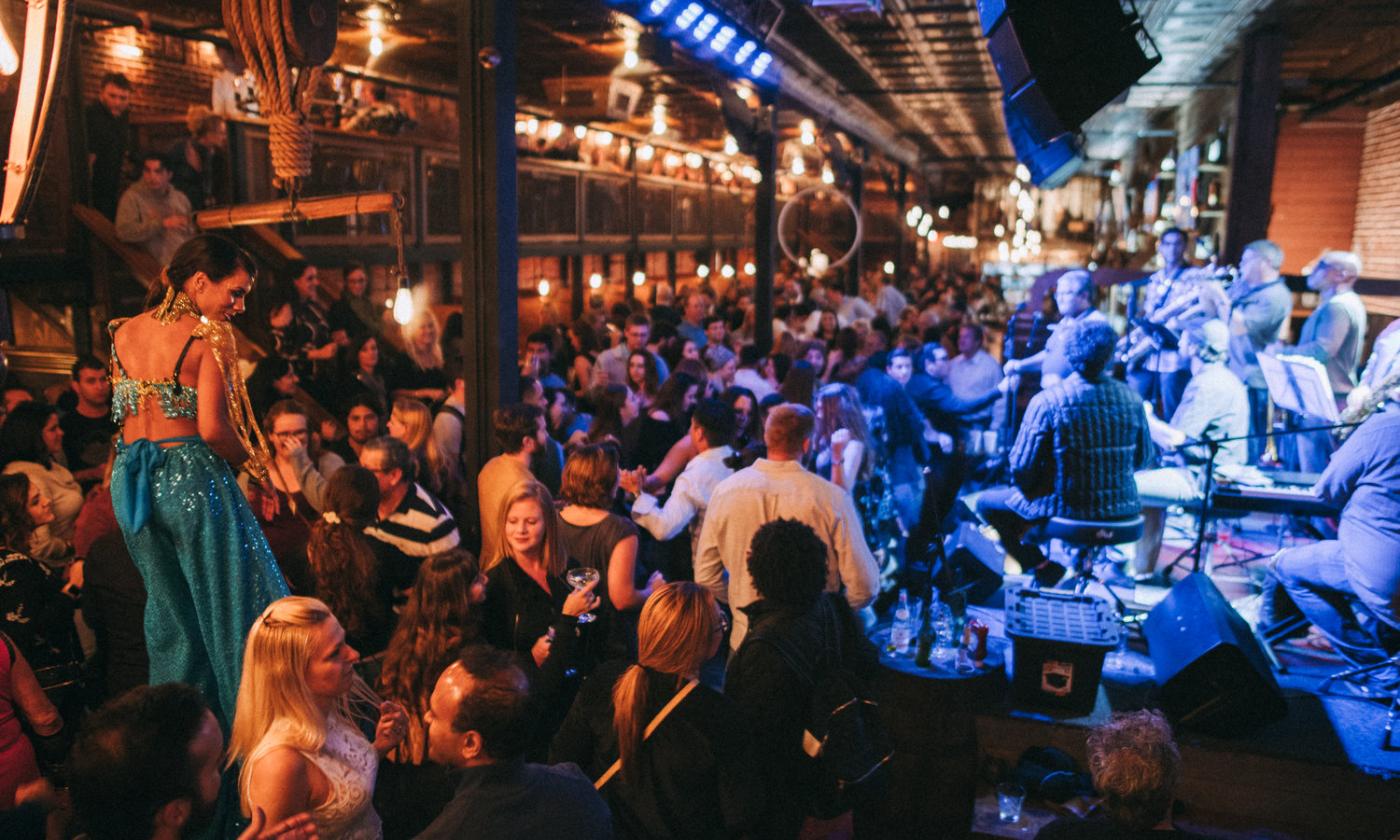 Mon - Thu:
11:00 am - 11:00 pm
Fri - Sat:
11:00 am - 11:00 pm
Prohibition Kitchen is serving up music and style on St. George Street. This 1920s and Prohibition-era themed pub offers generous portions of locally-sourced bar food, craft cocktails, and live music every night.
Prohibition Kitchen's two-level seating area is outfitted in a vintage industrial style. Restaurant-goers may dine on the first floor in intimate booths for speakeasy vibes, or enjoy a meal on the balcony level overlooking the stage and bar area. Boasting the longest bar in the city, Prohibition Kitchen is an ode to fellowship and booze.
The building has been artfully renovated using reclaimed materials from the original colonial structure, like the 400-year-old heart of pine ceiling boards, which were used to create the bar and booth tables at Prohibition Kitchen.
Upcoming Live Music
Friday, October 6th, 2023
6:00 pm - 9:00 pm
Saturday, October 14th, 2023
10:00 pm - 1:00 am
Sunday, October 22nd, 2023
7:30 pm - 9:30 pm
Thursday, October 26th, 2023
6:00 pm - 9:00 pm
Saturday, August 10th, 2024
10:00 pm - 1:00 am
Mon - Thu:
11:00 am - 11:00 pm
Fri - Sat:
11:00 am - 11:00 pm