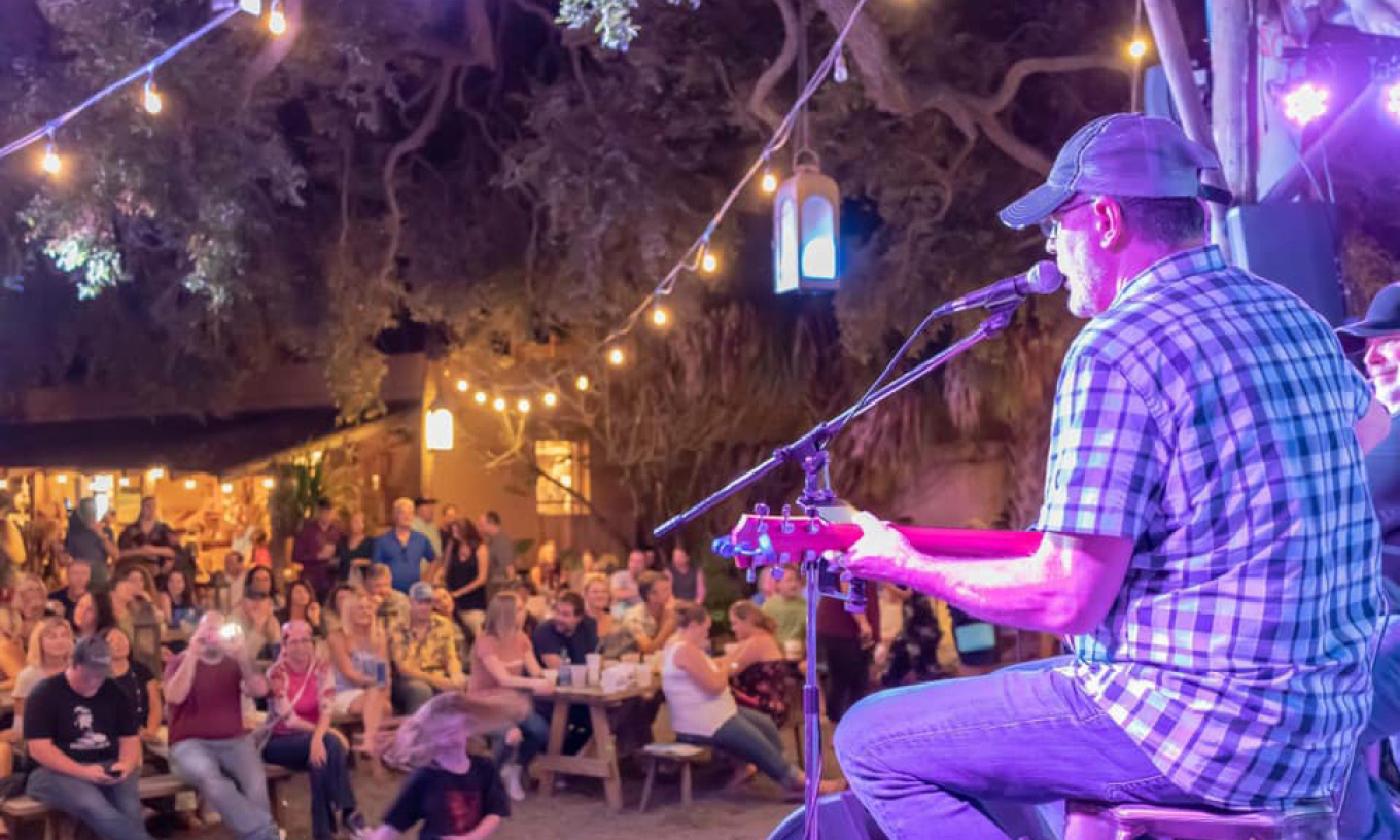 St. Augustine Songwriters Festival
Nashville songwriters share their stories and songs during three days of free concerts.
September 29 - October 1, 2023 | Times Vary
The 6th Annual St. Augustine Songwriters Festivals will fill St. Augustine's historic district with music from Friday, September 29 through Sunday, October 1, 2023. Presented by the St. Augustine Amphitheatre's Sing Out Loud Festival, the Songwriters Festival concludes Sing Out Loud with three days filed with country music. 
During the festival, local, regional, and national singer/songwriters are presented in free concerts throughout the afternoon and evening of each day.
The festival includes outstanding songwriters, ranging from legendary artists to current hit makers and budding stars. Prior festivals have included St. Augustine's own Davis Loose, plus Chase Perryman, Mark Irwin, Quinn Loggins, Justin Wilson, and Emily Brooks.
As they become available, a complete list of performers and the schedule for the 2023 event will be listed below.
In the past, concerts have taken place on stages at these venues:
Prohibition Kitchen (119 St. George Street)
Colonial Oak Music Park (27 St. George Street)
Admission: Free
When: Afternoon and evenings, Friday, September 29 through Sunday, October 1, 2023
Where: Several venues in the historic district.
Admission | Ticket Prices
Free
Have a Question?