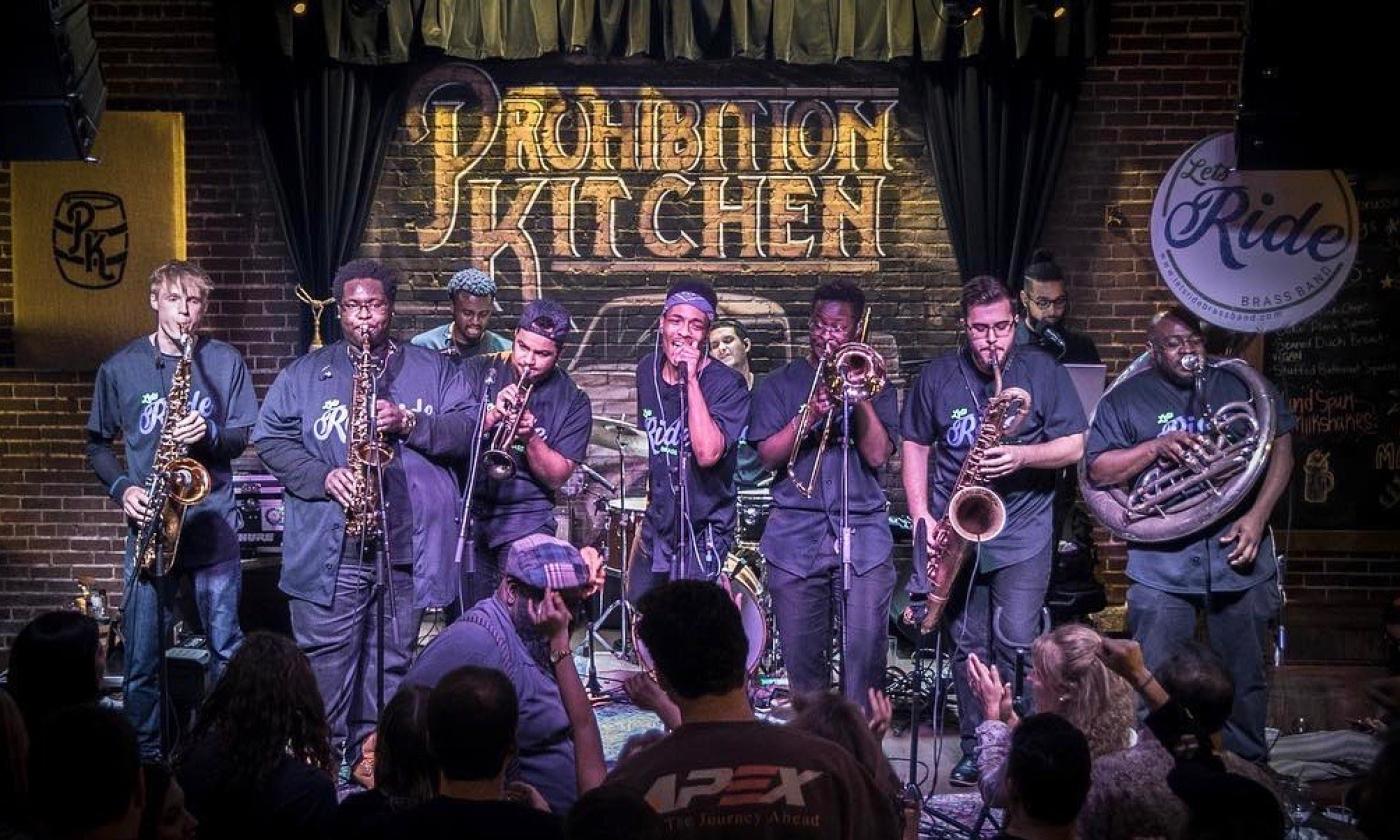 Let's Ride Brass Band
Bringing that Duval sound to the rest of the world since 2016.
Let's Ride Brass Band is based in Jacksonville, Florida that takes the form of a traditional New Orleans brass band and morphs it into a high-energy sound they like to call #ThatDuvalSound. The founder of the band, Paul Jackson, cast this nine-piece ensemble with young, experienced, talented and educated musicians. From intense training in classical, jazz, music theatre and music theory, they have formed the perfect group for their "Let's Ride" sound. Additionally, the fuse their brass sound with hip-hop, funk and jazz. The intensity of this band's energy is fueled by their desire to inspire others. They understand that music is a universal language that can be used to lift spirits, bring smiles and move hips.