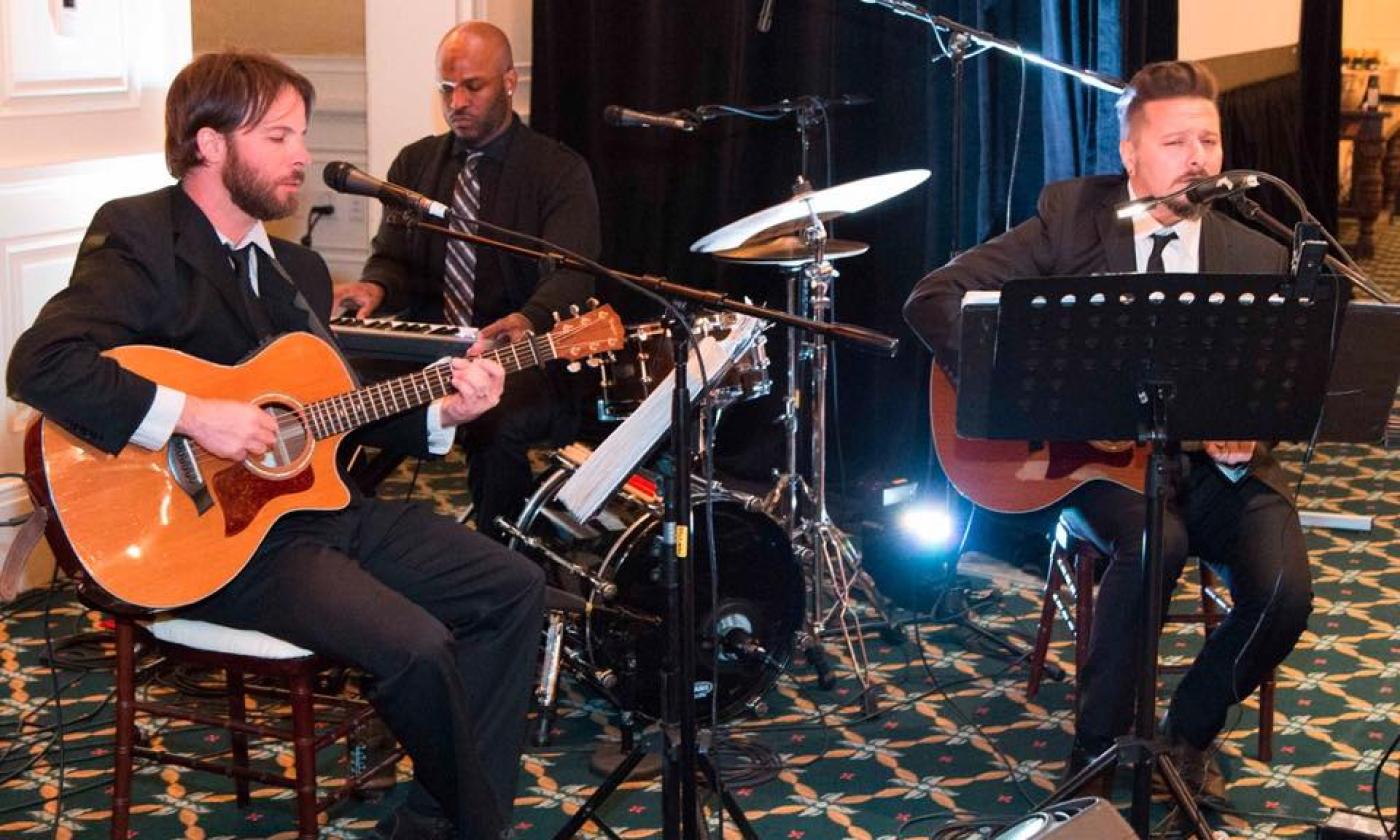 Mix
St. Augustine's The Mix is a highly sought-after premier corporate cover band, performing a range of genres from pop, rock, blues, rhythm and blues, Americana, and country.
St. Augustine, Florida's The Mix is a top-tier corporate cover band, primarily playing large events, festivals, and weddings. A modern take on live performance, The Mix takes the stage dressed to the nines and their appearance is a mirror reflection of their musical capabilities, never failing to impress. Building up the setlist to incorporate well-known crowd favorites, The Mix keeps the dynamic of the room fresh and always light-hearted. The ensemble plays everything from modern pop, contemporary and classic rock, and rock and roll, to rhythm and blues, country, and Americana. The ensemble will take a classic fast song and slow the tempo, or vice versa, making a magical change to some of the best-loved cover songs of all time. 
Led by lifelong friends and St. Augustine staple musicians Deron Baker and Lucio Rubino, The Mix is nothing short of musical perfection. Both Deron and Lucio are sincere performers, genuinely revealing their emotional vulnerability with heartfelt vocals and a well-defined acoustic sound. Deron Baker is St. Augustine's top-rated solo wedding performer, while Lucio Rubino gained international fame in the early 2000s with his Christian Rock Band, StorySide: B, selling out arenas and famous venues nationwide. Today they lead this highly successful cover ensemble, chipping away at the curtain that separates crowd and performer, breaking the boundaries of title and getting audiences heavily involved in the show. Members include Deron Baker on vocals and acoustic guitar, Lucio Rubino on acoustic guitar and vocals, and Albert Cruz on drums.