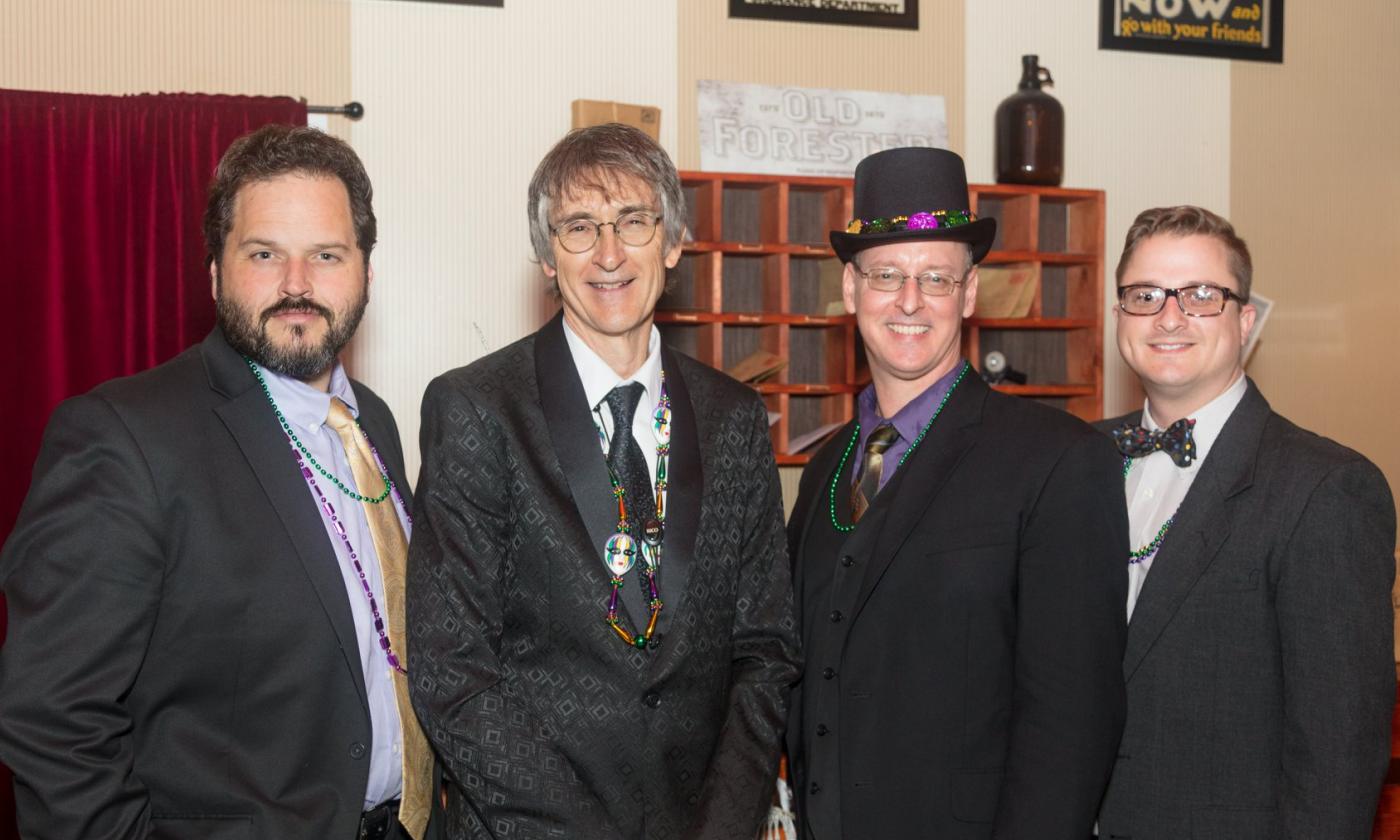 Raisin Cake Orchestra
Raisin Cake Orchestra is St. Augustine's first-class jazz quartet, performing traditional jazz, swing jazz, Dixie traditional jazz.
St. Augustine's Raisin Cake Orchestra is as tasty a jazz quartet as one can find in the South, with a line out the door created just by word of mouth. These elite jazz musicians came together in 2014 to form an ensemble based in the group's love of the jazz genre. Under the baton of keyboardist Scott Giddins, Raisin Cake Orchestra also includes Jim Snyder on the clarinet, John Chapman on the bass, and Benjamin Adkins on the drums. Their live performances feature an endless list of guest performers including a banjo jazz player, which is rare in that genre. The band's setlist includes primarily traditional jazz, swing jazz, Dixie jazz, New Orleans jazz, and harp bop with a little bit of soul and rhythm and blues sprinkled throughout the mix. 
Raisin Cake Orchestra has quickly climbed the rungs of the jazz ladder, having been featured in local and regional music festivals and claiming a semi-regular space at prominent jazz venues in Northeast Florida. Their modern twists on contemporary jazz classics has earned the band a reputation for breaking the norms of jazz and rewriting the past. The ensemble will take a Prohibition era jazz piece and put it in a brand-new tuxedo, complete with wing-tip shoes and a Stetson hat. They have the uncanny ability to recreate, making the ensemble one to keep an eye on. The group's on-stage aura has the rigidity of jazz and the lightheartedness of a quartet who is in love with the music they play. For Raisin Cake Orchestra the genre of jazz is the ultimate, bringing to audiences to be transfixed by their new take on traditional jazz. One that deems jazz superb, sublime, and supreme.