Lincolnville Museum and Cultural Center
102 M L King Ave, St. Augustine, FL, 32084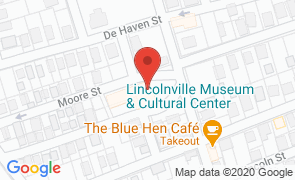 Hours
of Operation
Sun - Mon:
Closed

Tue - Fri:
10:30 am - 4:30 pm

Sat:
Closed

The museum is open Tuesday through Friday. They are open on Saturdays by appointment.
In 2005, St. Augustine's first black public high school was re-invented as Excelsior Museum and Cultural Center. The museum has evolved yet again and is now the Lincolnville Museum and Cultural Center. The museum is open from 10:30 a.m. to 4:30 p.m. on Tuesday through Friday, and on Saturday by appointments.

The museum features displays and exhibits about St. Augustine's African-American heritage, tracing the history from the beginning, when runaway slaves escaped from Carolina and built Fort Mose, through the Civil War era, the struggle for Civil Rights, and on to modern-day.

African Americans have played a significant role in St. Augustine's history for 450 years. The Lincolnville Museum showcases this rich history, which includes periods when restrictive laws like the "Black Codes" allowed unjust arrests and suppressed civil rights, when black entrepreneurs created a thriving black business district, when black and white activists fought the terrorism of the Ku Klux Klan and, when efforts in St. Augustine—  with the support of Dr. Martin Luther King Jr., Andrew Young, Dr. Robert Hayling, and many more —  were instrumental in influencing the passing of the 1964 historic Civil Rights Act.

In addition to the exhibits, the Lincolnville Museum and Cultural Center presents an annual jazz festival series, "Lincolnville Jazz at the Excelsior," and invites various speakers, scholars, and historians to events that are open to the public.

The Lincolnville Museum and Cultural Center offers everyone a chance to see St. Augustine through the eyes of the town's African-American community. Learn more about the Lincolnville Museum and Cultural Center.
Restaurants
Near Lincolnville Museum and Cultural Center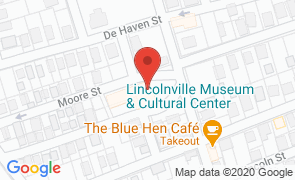 Lincolnville Museum and Cultural Center
102 M L King Ave, St. Augustine, FL, 32084
(904) 824-1191
Hours
of Operation
Sun - Mon:
Closed

Tue - Fri:
10:30 am - 4:30 pm

Sat:
Closed

Admission | Ticket Prices
| Guest type | Ticket Cost |
| --- | --- |
| Adults | $10.00 |
| Those 17 and under | $ 5.00 |
| College Students with School ID | $ 5.00 |
| | |