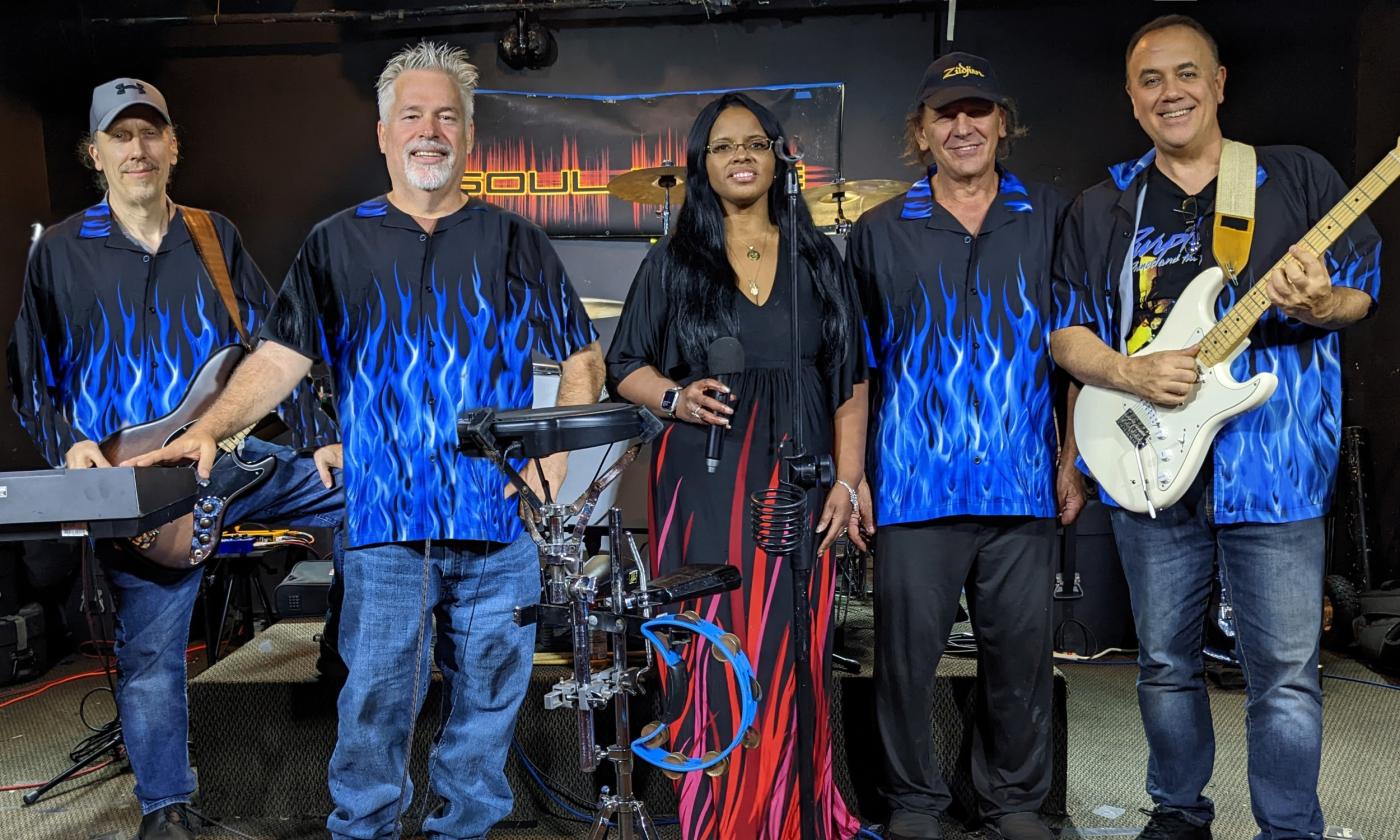 Soul Fire
This professional band has moved people to dance at gigs in northeast and central Florida since 2005.
The five professional musicians of Soul Fire have performed together since 2006.
Playing weddings, private parties, festivals, and gigs at local favorite pubs, Soul Fire always gets the crowd onto the dance floor with their Soul, R&B, Disco, Funk, and Rock numbers. This high-energy band performs all over central and northeast Florida, and are willing to travel to other areas for gigs.
Members of Soul Fire include their leader, Joe Gigliello, who plays drums and sings vocals; Nicole Marie Dolison who is lead vocalist; Jonathan Rowe plays keyboards and provides vocals; Gordon Packard plays bass; Zsolt Paul Golenya who plays guitar and and performs vocals, and Daniel Fireman, who plays keyboards.