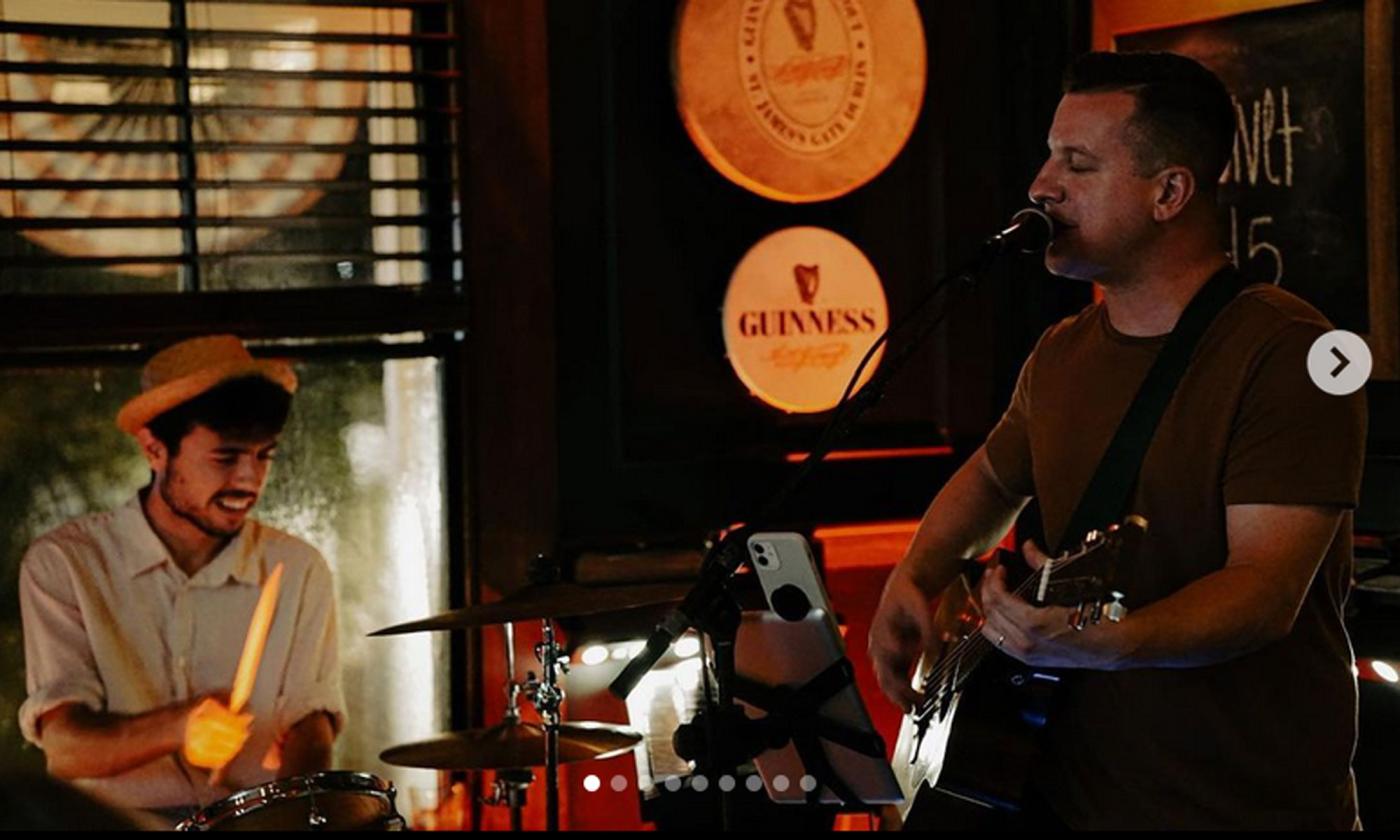 Velvet 45
Ian Opalinski and Andre Martins are the duo Velvet 45, playing smooth covers and originals.
Together Ian Opalinski and Andre Martins form the smooth, fun, and musically-talented duo known as Velvet 45.The two play covers and a few original songs.
Songwriter, guitarist, and lead singer, Ian Opalinski has had a music career that spans from the Midwest to the Caribbean, and has built a strong following as a solo artist in St. Augustine, and throughout St. Johns and Flagler Counties.
Andre Martins, from the Palm Coast area, is a multi-instrumentalist who primarily focuses on drums and keyboards. In addition, he performs as a DJ, under the name, SatelliteFrank. With Ian, Andre has been known to play either the drums or the keyboards.