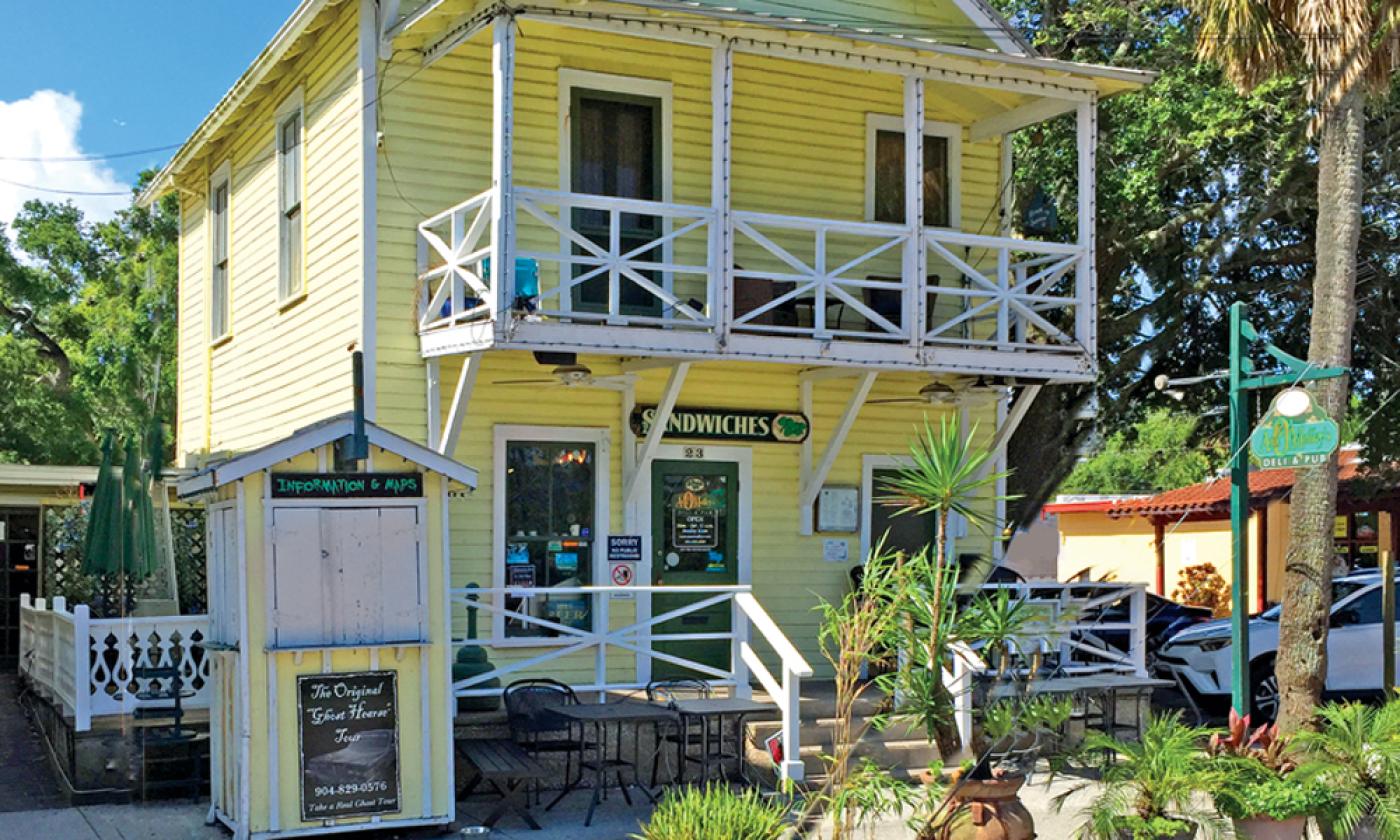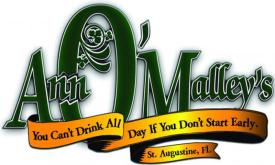 Mon - Thu:
11:00 am - 11:00 pm
Fri - Sat:
11:00 am - 2:00 am
A friendly, authentic Irish pub located near the Old City Gate in downtown St. Augustine, Ann O'Malley's celebrates corned beef, a proper pint of Guinness, sports from all over the world, and the Irish in all of us. While the capable staff certainly know how to pour a pint of Guinness, they also offer a variety of beers, wines, hard ciders, and soft drinks. Their newest menu includes their award-winning "Marty" sandwich (pastrami and bacon on toasted rye, topped with Swiss cheese, 1000 island dressing, and slaw), numerous versions of  the classic hot dog, and much more.
Sit inside along the copper-topped bar, at a high-top, or in a cozy booth — or grab a seat on the porch and watch everyone pass by as they visit St. Augustine. As a sports pub, Ann O'Malley's has numerous screens and makes sure to cater to those patrons who cheer for Manchester United, those who cheer for the Jaguars, and to those who cheer for their respective competitors. As an Irish Pub, they celebrate Kilt Night on the third Thursday of every month complete with drums and bagpipes, followed by Irish entertainment.
Owner Kelli Meacham has gathered a staff that welcomes all with a smile and that enfolds those who return into their pub family of regulars.
Live Entertainment
Ann O'Malley's has several nightly featured events, including Open Mic night, discounts for military, law enforcement, and EMTs, trivia nights, and live music every weekend. Upcoming live music is listed below. And everyone who wears an Ann O'Malley t-shirt gets a free beer on Mondays.
Upcoming Live Music
Today, June 6th, 2023
6:00 pm - 10:00 pm
Saturday, June 10th, 2023
8:00 pm - 11:00 pm
Sunday, June 11th, 2023
3:00 pm - 7:00 pm
Sunday, June 11th, 2023
3:00 pm - 7:00 pm
Tuesday, June 13th, 2023
6:00 pm - 10:00 pm
Tuesday, June 20th, 2023
6:00 pm - 10:00 pm
Sunday, June 25th, 2023
3:00 pm - 6:00 pm
Tuesday, June 27th, 2023
6:00 pm - 10:00 pm
Wednesday, June 28th, 2023
6:00 pm - 10:00 pm
Tuesday, July 4th, 2023
6:00 pm - 10:00 pm
Friday, July 7th, 2023
8:00 pm - 12:00 am
Saturday, July 8th, 2023
8:00 pm - 12:00 am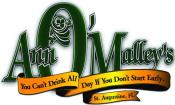 Mon - Thu:
11:00 am - 11:00 pm
Fri - Sat:
11:00 am - 2:00 am