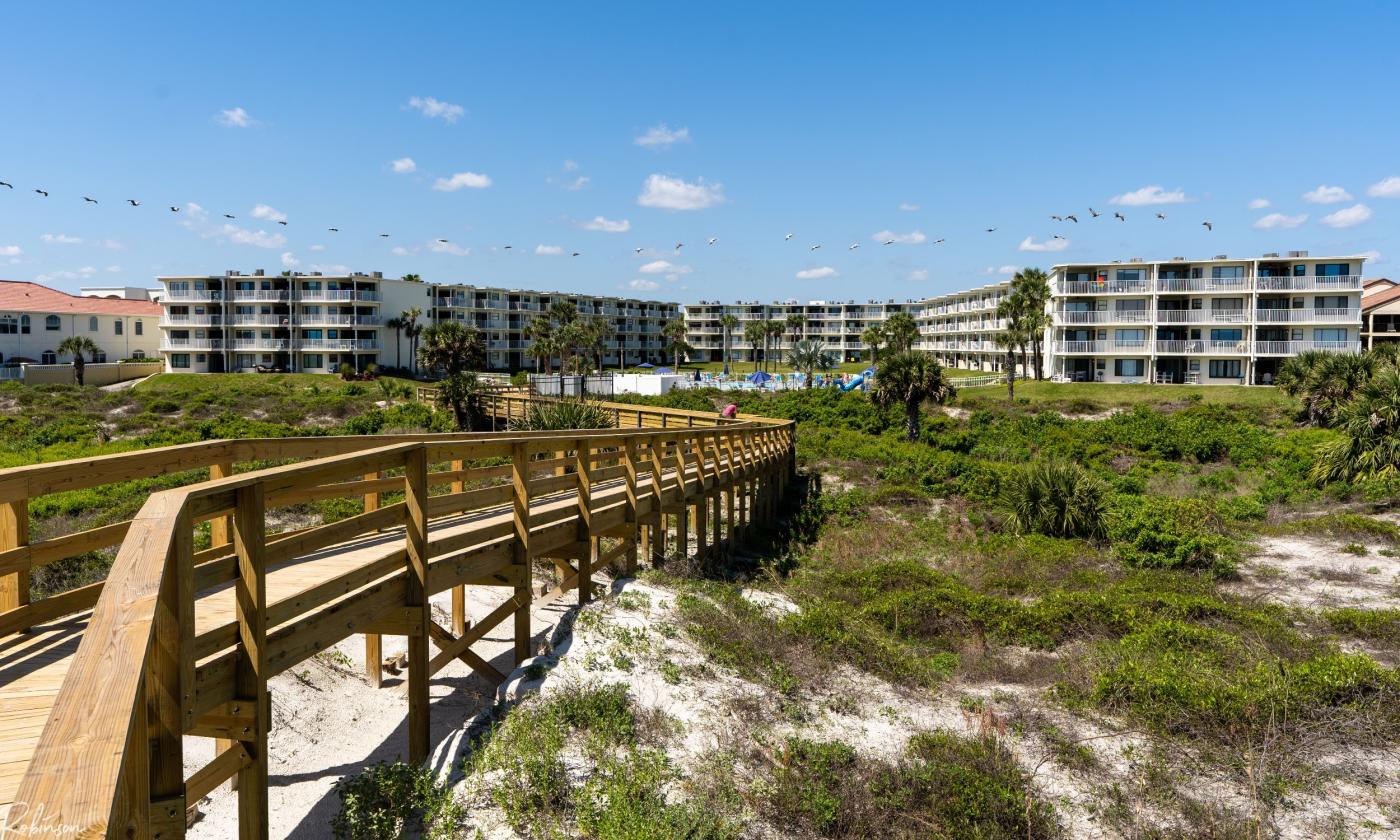 The Colony Reef Club provides a family-friendly experience, with spacious condos that offer magnificent ocean views. Located on the beach and offering many amenities, the Colony Reef Club is a perfect location for family groups or a get-away for two.
Many of the units have been updated, and all the units have three bedrooms (one of which is a bunk room) and two baths, to allow six to nine guests to have a comfortable home for their vacation. A large balcony provides an extra living space and views of the beach and the Atlantic Ocean. In addition, the facility boasts tennis courts, a large outdoor swimming pool, hot tub, kiddie pool, a lawn perfect for family fun and lounging, and a private entrance to the beach long a new boardwalk. Indoor recreation spaces include a heated indoor pool, sauna, and workout room. The amenities within each unit include cable TV, high-speed wifi, and in-unit washers and driers.
The Colony Reef Club is located a short drive from St. Augustine's Historic District, and the many attractions, restaurants, historic landmarks, and nature preserves in St. Johns County.