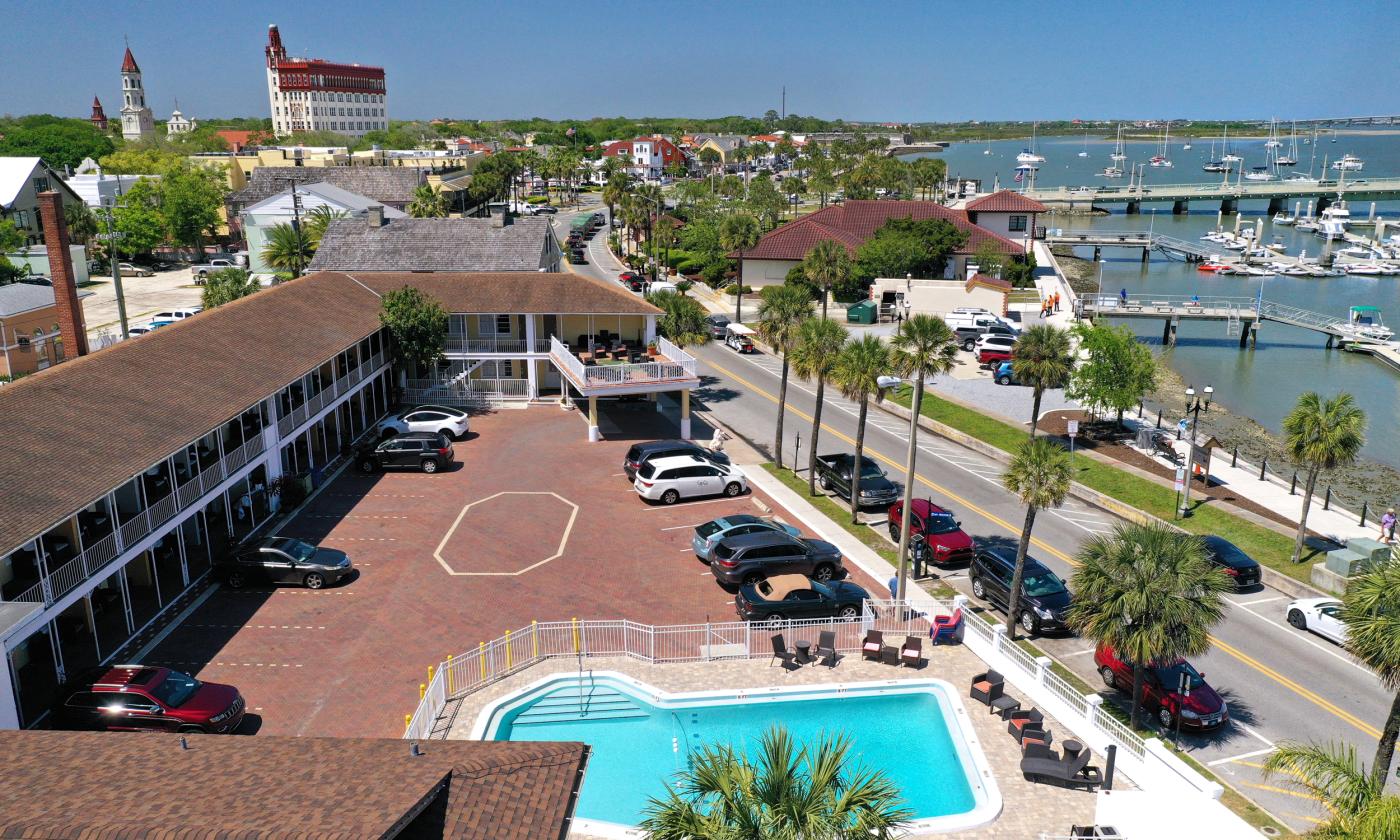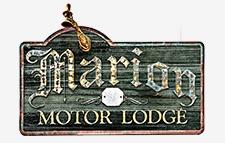 Marion Motor Lodge, a quaint St. Augustine motel, is located on beautiful Matanzas Bay — just across the street from the City Marina. Marion Motor Lodge is a favorite of visiting boaters who want to spend time on shore, and for all visitors who want to stay on the waterfront in St. Augustine's historic downtown.
This historic Motor Lodge has the charm and architecture of mom and pop motels from the mid-century, updated with modern amenities. A family-friendly and pet-friendly motor lodge, each room is accessed via outside corridors, and complimentary parking is provided (although not guaranteed due to the limited space and size of many of today's vehicles.) Since Marion Motor Lodge ;is within walking distance to all major downtown attractions, shops, bars, and restaurants, many guests have found that once a parking spot is obtained, they can leave their car and enjoy St. Augustine's historic downtown on foot.
Marion Motor lodge has the largest outdoor pool on the water in historic downtown, a ramp to the first-floor corridor, and a roof deck that let's guests view the sunrise or watch the boats as they travel the river. They offer rooms with queen or king-size beds and all include a flat-screen TV, refrigerator, and microwave.
Their rooms, convenient location, great value, and quality service keep guests coming back.
Marion Motor Lodge is within one block of several museums, shops, restaurants, and boat tours leaving from the marina. Vacationers can call for availability today and plan an affordable St. Augustine vacation.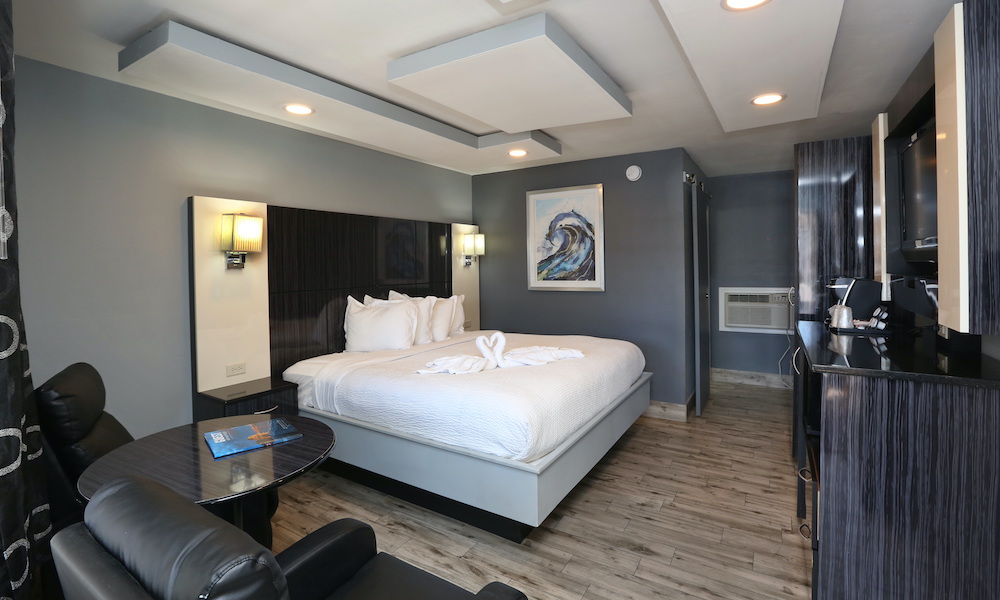 Amenities
Free parking, outdoor pool, television, telephone, flat-screen TV with cable, air condition/heat, microwave, refrigerator, coffee makers, blow dryer, iron and board — and water views from the terrace.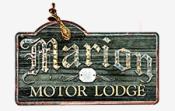 Have a Question?