Free Entry
St. Augustine Art Association
At the corner of Cadiz & Marine.
22 Marine Street, St. Augustine, FL, 32084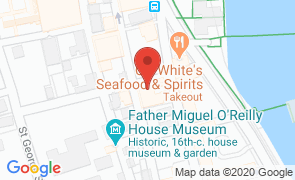 Hours
of Operation
Sun:
1:00 pm - 4:00 pm

Mon:
Closed

Tue - Sat:
1:00 pm - 4:00 pm

Open from 5:00 to 7:30 p.m. during First Friday Art Walks
Hosting a variety of exhibits and programs throughout the year, including juried exhibits of local art, a plein air painting event, and summer art camps, the Association is foundational to local, national, and international artists.

From Jacques LeMoyne in the 1500s, to John James Audubon in the 1800s, to the "Galleon Club" in the 1920s. The Galleon Club became the St. Augustine Art Association. This group of local artists and business owners successfully promoted the city as a destination for artists in the 1930s.

Now located at 22 Marine Street, it is both a gallery and a museum, and continues to promote the arts and draw artists to the region. This 5,000-square-foot gallery is open to the public and serves as the community's premier art center, providing a gathering place for art workshops, lectures, children's programs, art camps, concerts, art walks, and special events.

Their permanent collection includes works by the "Lost Colony," founders of the Galleon Club, as well as art featuring people and places in St. Augustine. Many of the works in their permanent collection are periodically featured to complement juried exhibits. To download the complete schedule of monthly exhibits, click here.

Each year in November, the organization presents the St. Augustine Art Association Art and Craft Festival, attracting artists and visitors from around the country. Every month throughout the year, STAAA participates in the city's First Friday Art Walk.

Admission to the St. Augustine Art Association is free.




Upcoming Events
Restaurants
Near St. Augustine Art Association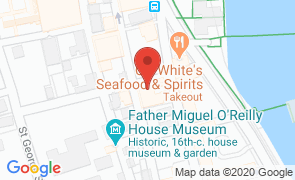 St. Augustine Art Association
At the corner of Cadiz & Marine.
22 Marine Street, St. Augustine, FL, 32084
(904) 824-2310
Hours
of Operation
Sun:
1:00 pm - 4:00 pm

Mon:
Closed

Tue - Sat:
1:00 pm - 4:00 pm