Gaufre's & Goods
212 Charlotte Street, St. Augustine, 32084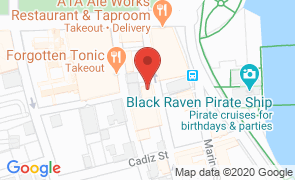 Hours
of Operation
Sun - Thu:
11:00 am - 6:00 pm

Fri - Sat:
11:00 am - 9:00 pm

Gaufre's and Goods is a family owned and operated Polish and Greek cafe featuring traditional European cooking. It is a small corner restaurant in historic St. Augustine, located on the oldest street in the city: Aviles Street. Gaufre's menu features crispy waffles, pastries, soups, salads, pierogies, mussels, pyzy, gaufres and much more.

Gaufre's serves many hot and cold beverages including espresso, cappucino, latte, mocaciano, American coffee, iced tea, lemonade, orange, cherry and currant juices. The Aviles Street café is quaint, and vacationers and locals alike will find a departure from the cuisine most St. Augustine restaurants offer. The owners are both welcoming and accommodating, making sure each order is special for every customer.

Gaufre's and Goods is located on Charlotte Street which is accessible via an alleyway from Aviles Street.
Things to Do
Near Gaufre's & Goods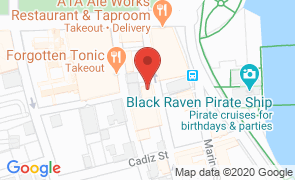 Gaufre's & Goods
212 Charlotte Street, St. Augustine, 32084
Hours
of Operation
Sun - Thu:
11:00 am - 6:00 pm

Fri - Sat:
11:00 am - 9:00 pm