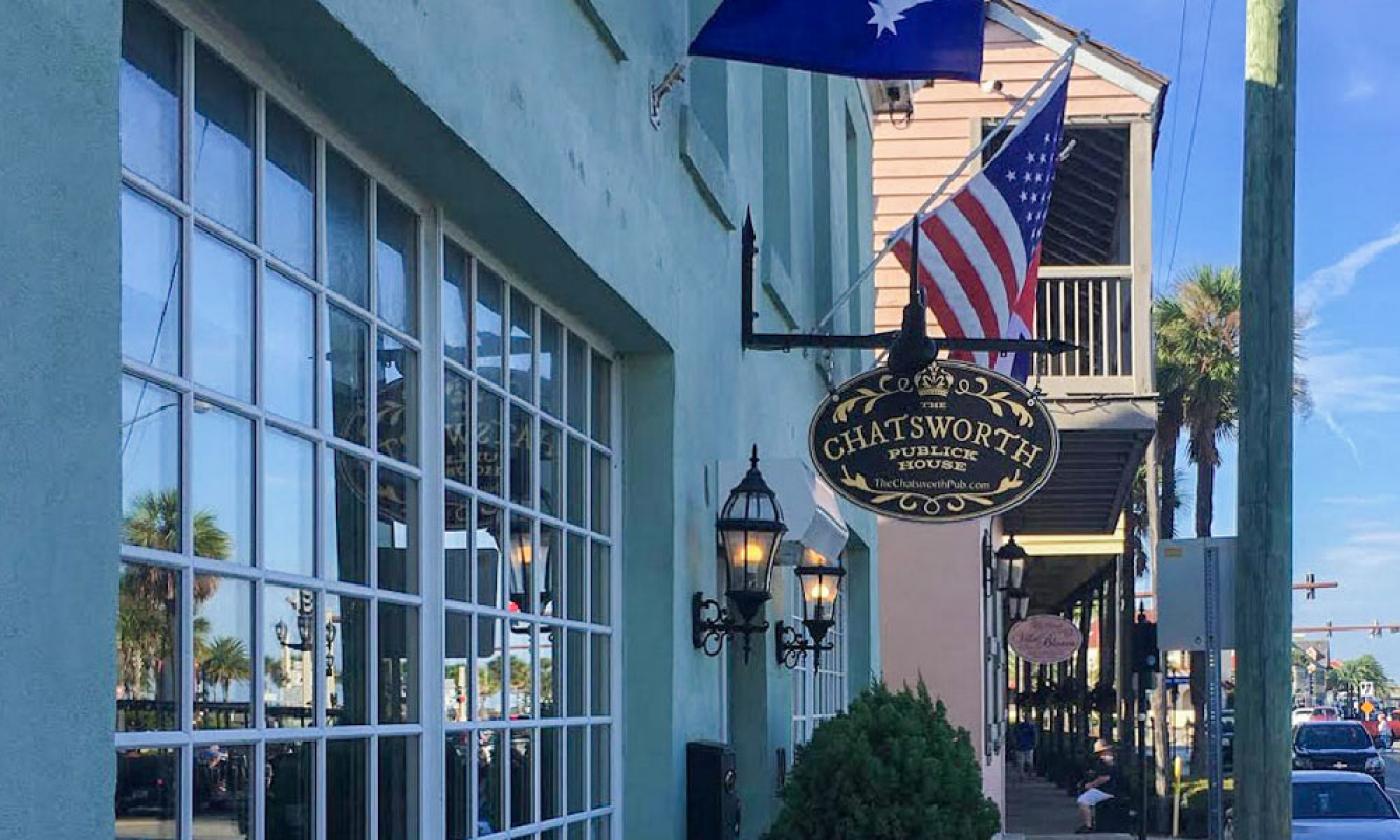 The Chatsworth Publick House, a cozy pub located at 10 Marine Street on the bayfront in St. Augustine's historic district, offers a wide selection of beer, wine, cocktails, and fare.
With craft beers from breweries as close as Florida and as far as Belgium, and sweet craft cocktails like the "Oxford Comma, there's something to sip for every taste at Chatsworth. Food options at Chatsworth Pub include sandwiches, chicken wings, beer cheese soup, and the pot pie du jour. Desserts include scones and root beer floats.
With armchairs arranged to encourage conversation, accommodating pub tables, and even a semi-private room for gatherings, Chatsworth Pub offers a comfortable environment for small and large groups. Chatsworth Pub is also a great spot for sports fans, with plenty of big-screen TVs in the bar area for game days.