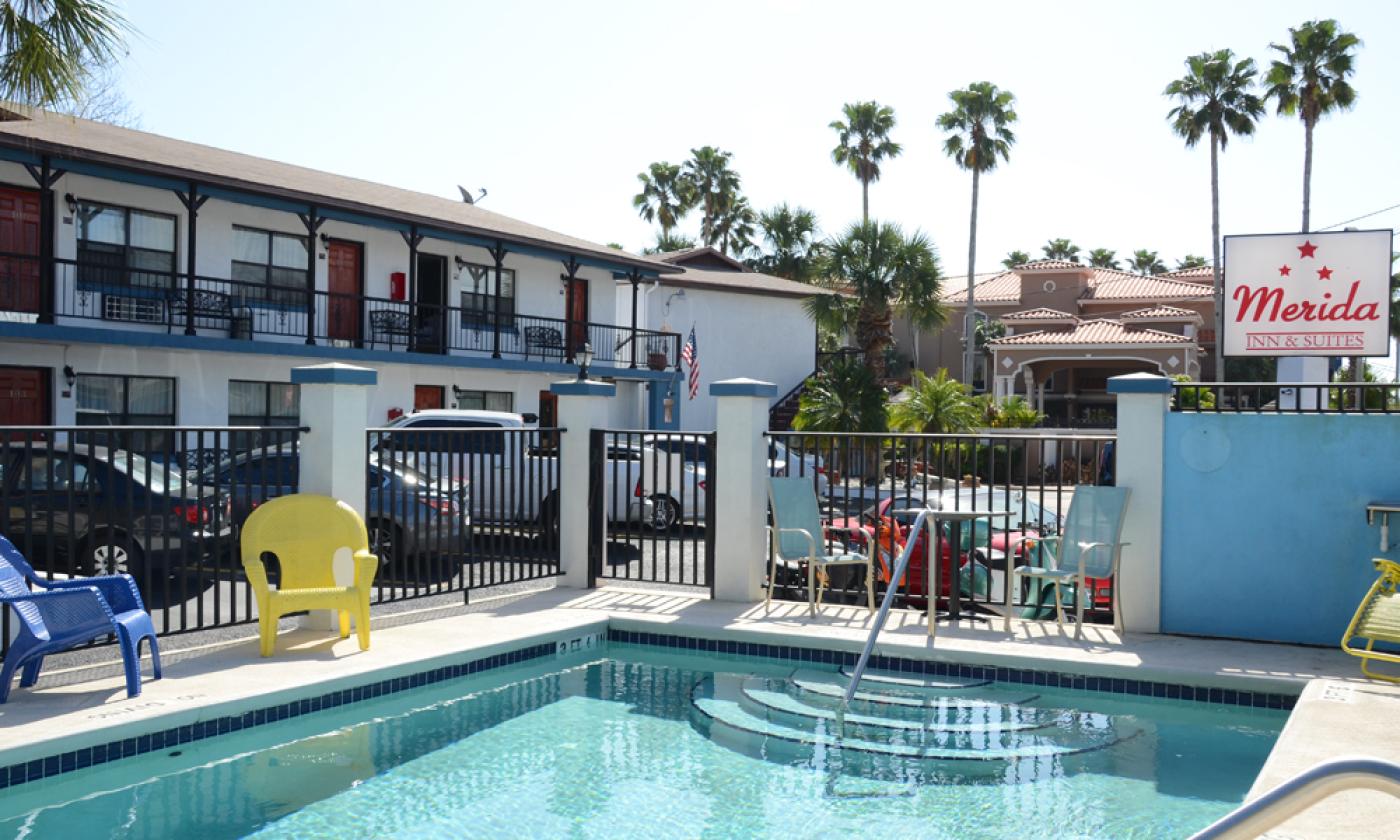 The Merida Inn & Suites offers clean, affordable accommodations in a convenient location, just north of St. Augustine's historic district.
The hotel offers lodging for the whole family or for a romantic vacation, with rooms with double, queen, and king-sized beds, as well as a honeymoon suite. Guests can choose a room with a Jacuzzi or the honeymoon suite.
Amenities: Free parking, free wireless internet, swimming pool, kitchenette. mini-fridge, microwave, complimentary newspaper service, TV, HBO, coffee maker, and free ice.