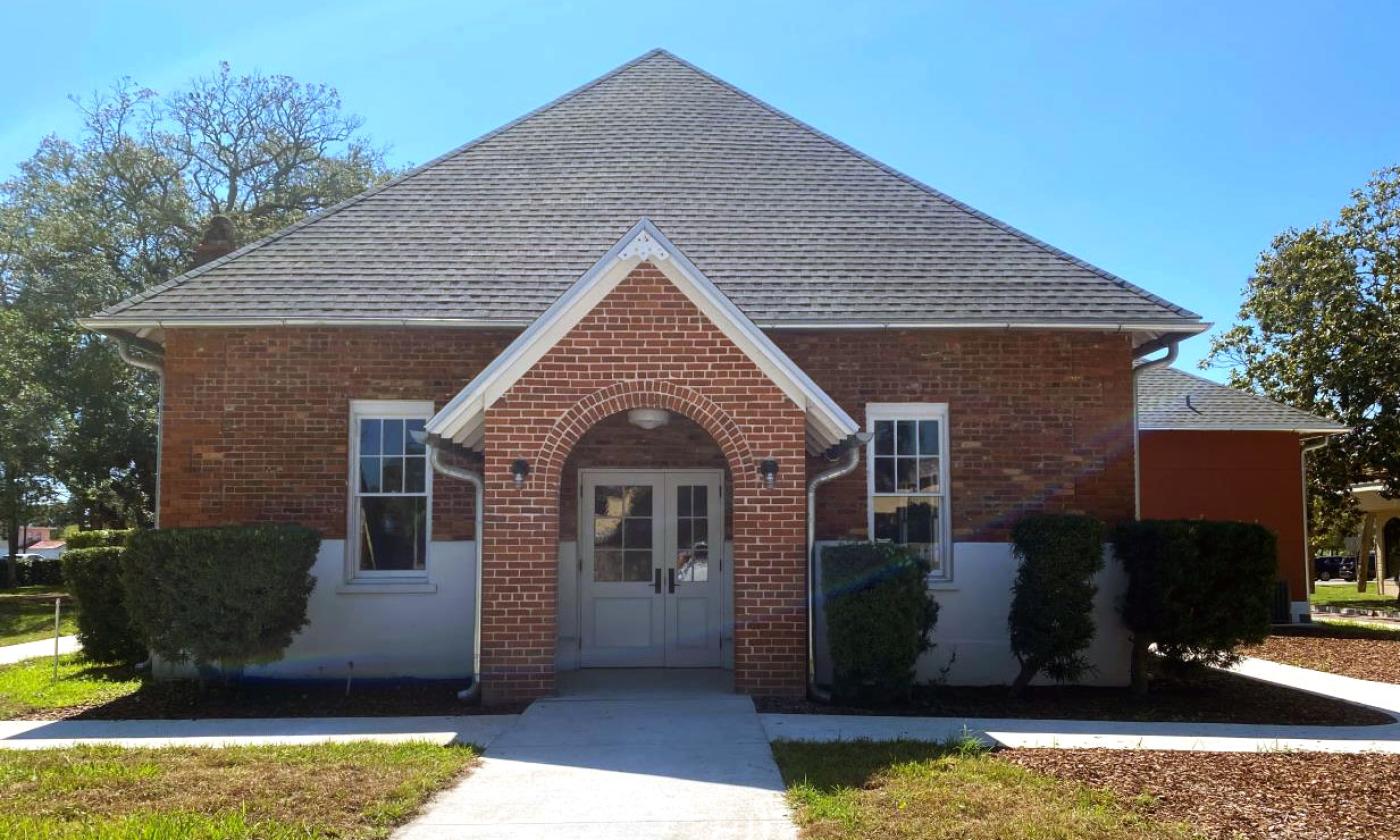 The St. Augustine Waterworks is listed on the National Register of Historic Places and was built in 1898 to be a waterworks for the city. When a growing population necessitated the move to a new location, the building served time as a community center and theater and was later left unused. Now fully renovated again, this facility is accessible and has free parking, yet retains its historic architectural properties and charm.
The St. Johns County Cultural Council reopened the Waterworks as an event and meeting space, and hundreds of cultural events are presented there each year.
While the address for the St. Augustine Waterworks Building is 184 San Marco Avenue, vehicle access is through the St. Augustine Main Library parking lot at 1960 Ponce de Leon Boulevard.
Upcoming Live Music
Saturday, October 21st, 2023
7:00 pm - 10:00 pm
Saturday, October 21st, 2023
7:00 pm - 10:00 pm
Saturday, October 28th, 2023
7:30 pm - 9:00 pm
Saturday, November 11th, 2023
7:30 pm - 9:00 pm
Saturday, December 16th, 2023
7:00 pm - 10:00 pm
Saturday, December 16th, 2023
7:00 pm - 10:00 pm
Thursday, January 4th, 2024
1:00 pm - 2:00 pm
Upcoming Events
| Event | Date | Time |
| --- | --- | --- |
| A Classic Theatre: Church & State | Friday, October 6th, 2023 | 7:30 pm - 9:30 pm |
| A Classic Theatre: Church & State | Saturday, October 7th, 2023 | 7:30 pm - 9:30 pm |
| A Classic Theatre: Church & State | Sunday, October 8th, 2023 | 2:00 pm - 4:00 pm |
| A Classic Theatre: Church & State | Friday, October 13th, 2023 | 2:00 pm - 4:00 pm |
| A Classic Theatre: Church & State | Saturday, October 14th, 2023 | 7:30 pm - 9:30 pm |
| A Classic Theatre: Church & State | Sunday, October 15th, 2023 | 2:00 pm - 4:00 pm |
| St. Augustine Film Society: Compartment No. 6 | Friday, October 20th, 2023 | 7:00 pm - 10:00 pm |
| Live from the Waterworks: A Gamble Rogers Concert Series | Saturday, October 21st, 2023 | 7:00 pm - 10:00 pm |
| A Gamble Rogers Concert Series: Jordan Tice and Noan Partly | Saturday, October 21st, 2023 | 7:00 pm - 10:00 pm |
| Romanaza's Collage Concert Series - 2023/24 | Saturday, October 28th, 2023 | 7:30 pm - 9:00 pm |