Super 8
2550 State Road 16, St. Augustine, FL, 32092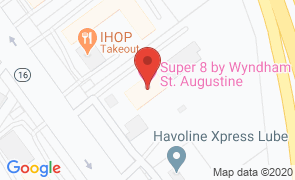 Super 8 is an interstate-convenient hotel in St. Augustine, Florida. The accommodation has balcony rooms available, free breakfast, laundry facilities and an outdoor pool. The hotel is pet-friendly and it takes group bookings for wedding parties, sports teams, and more. Bus and truck parking is available.

The hotel is situated halfway between St. Augustine's Historic District and the World Golf Village. Free shuttle service is available.

The pet policy states that small dogs up to 25 lbs. are allowed to stay at the hotel. The pet fee is $10 per pet per night with a refundable $50 deposit. 

No Reviews Yet...

Be the first to Review Super 8!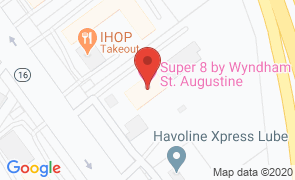 Super 8
2550 State Road 16, St. Augustine, FL, 32092