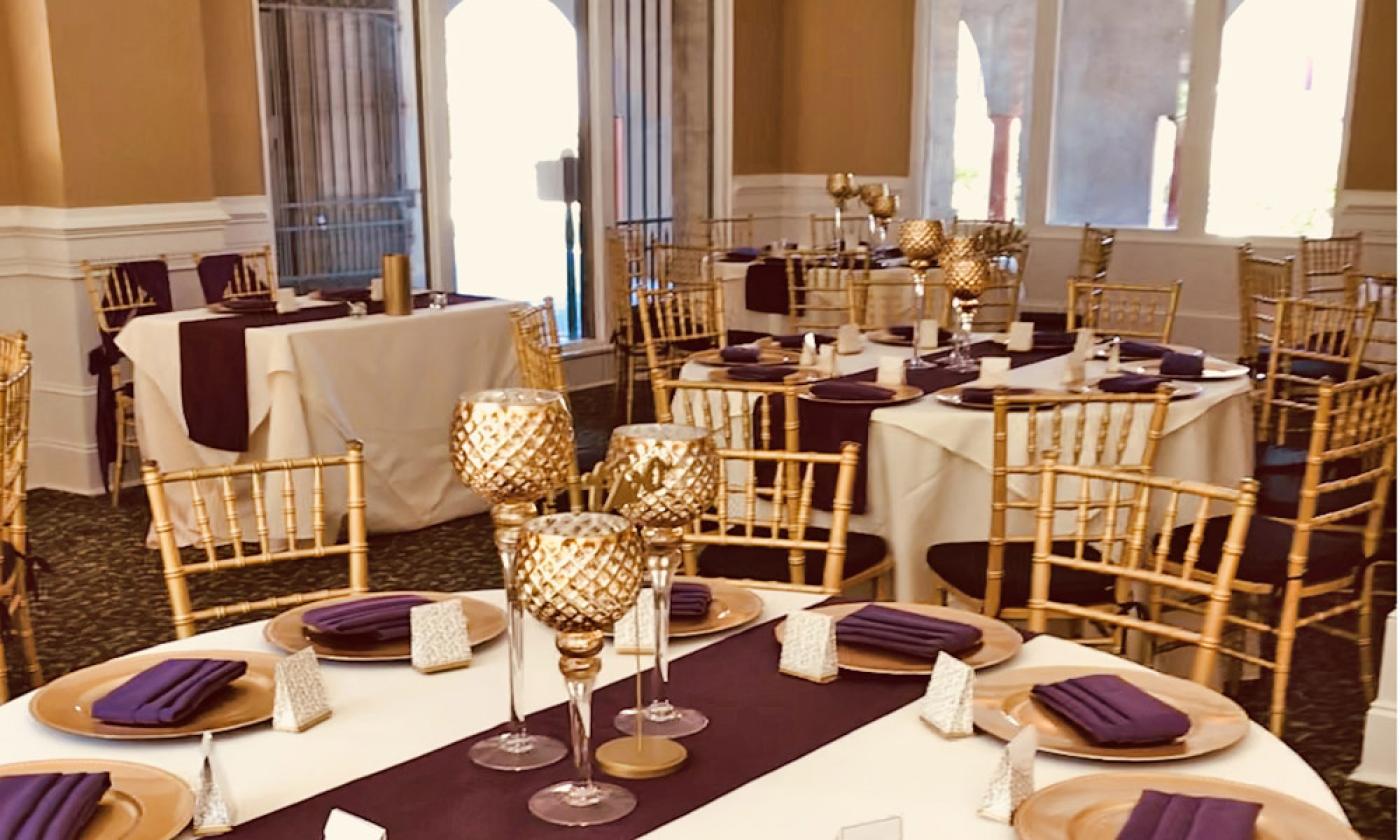 A1A Ale Works Banquet and Catering Services offers a unique private dining room in the courtyard of the Lightner Museum building. The Sala Menéndez is the ideal historic backdrop that can turn a wedding or reception of any kind into an unforgettable experience.
The Sala Menéndez is located in the courtyard of what was formerly the Alcazar Hotel. The courtyard is one of the most picturesque settings in St. Augustine, with tropical gardens and a stone bridge over a koi pond. The room itself features 12-foot ceilings, golden walls, chandeliers, and a great view of this historic spot.
A1A Ale Works Catering is guaranteed to make a lasting impression with their delicious food, handcrafted beer, select wines, and specialty cocktails. The restaurant's stellar reputation makes this an easy choice for anyone planning a truly special banquet or reception.
The Sala Menéndez in the Lightner Museum courtyard is one of the private dining rooms available from A1A Ale Works.
Capacity: Up to 60 guests, seated or standing.
The Bayview Room is A1A Ale Works' other event space and it is located in the same building as the restaurant on the bayfront.