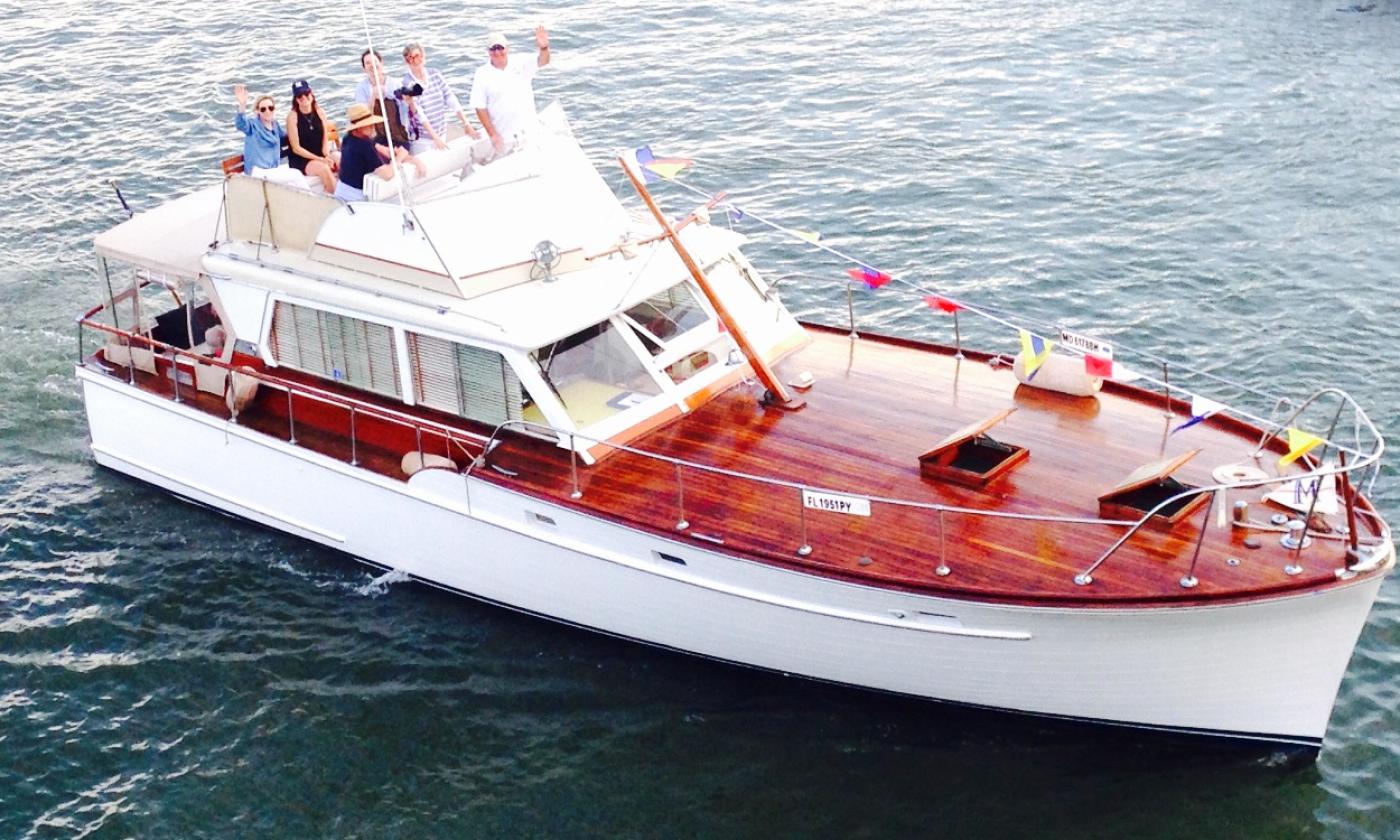 Currently open.
Sun - Sat:
7:00 am - 10:00 pm
Ancient City Charters is a private boat charter serving northeast Florida and St. Augustine. Their main vessel is the Hurricane Lady, a 1962 Mathews yacht with a Mahogany paneled salon and plate glass windows. There's room for up to 6 passengers on the charter, and prices start at $295.00 for 2 hours.
The boat can serve a variety of functions, whether visitors are nature photographers, guests looking to experience St. Augustine by water, or just wanting to see some marine life. Romantic boat charters are available that cater to couples, and private charters allow a group to spend quality time out on the water.
Ancient City Charters has scenic sunset tours that provide a lovely vantage point, and all charters are priced by the hour rather than by the head. The boat charter provides complimentary water and soft drinks. Snacks and alcoholic beverages are allowed, but guests must be at least 21 years of age to drink alcoholic beverages. 
Currently open.
Sun - Sat:
7:00 am - 10:00 pm